How to Create a Digital Photo Collage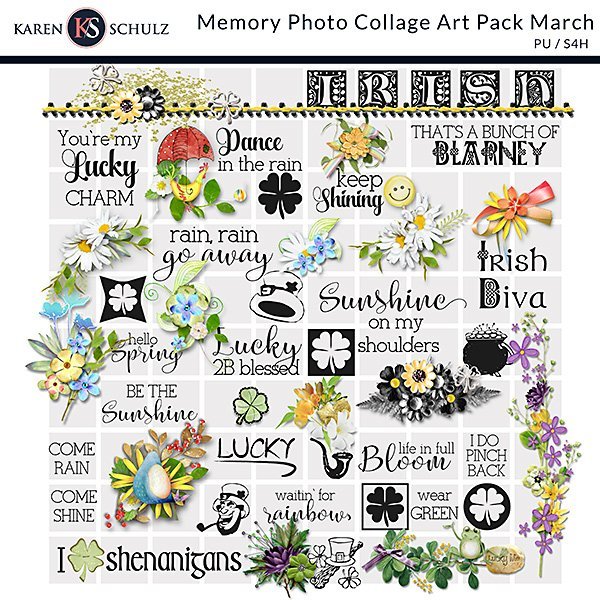 Do you like to create unique scrapbook pages? If so, then my Memory Photo Collage Product line is for you.
Whether you are creating a Month-in-Review page or centering your page around one moment, one event, or one memory, the Collage products are here to help you make quick work of your digital project.
The Memory Photo Collage product line has all your needs covered when it comes to getting organized and effortlessly creating beautiful digital scrapbook pages or projects.
The March Art Pack includes 16 mini-clusters, 11 shape graphics, and 19 word-art graphics. The Alpha & Styles Pack includes 2 Uppercase & Numbers Alpha Sets (large & small sizes), 1 Alpha Sheet, 13 Shapes, 2 Photoshop Styles (1 for large, 1 for small images), and 1 PSD Style Sheet. Don't let the number of grids intimidate you; I've also included a PDF with links to quick video tutorials for your inspiration and instruction.
Available at: Karen Schulz Designs | GingerScraps | Oscraps
Each product is available individually, but your Best Value is with the March Bundle.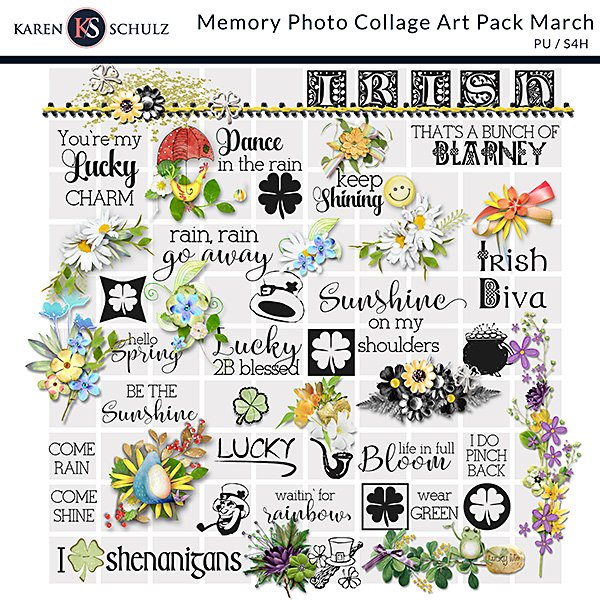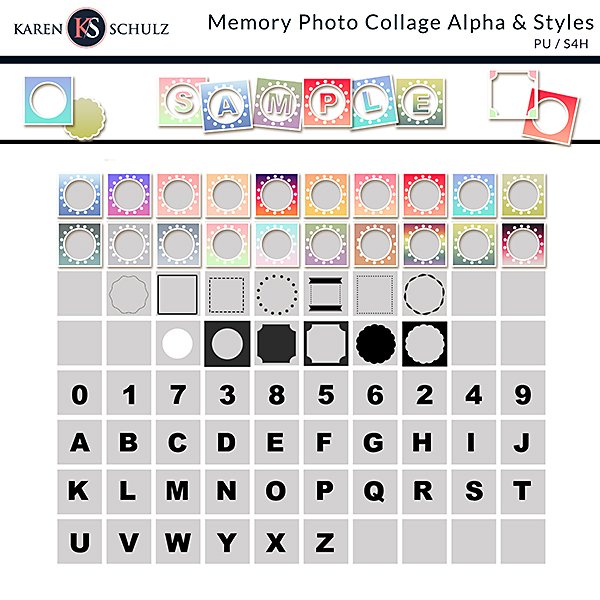 Here's some March inspiration from my Creative Team.
I hope you enjoy using the Collage products!
---