Nearing the Empty Nest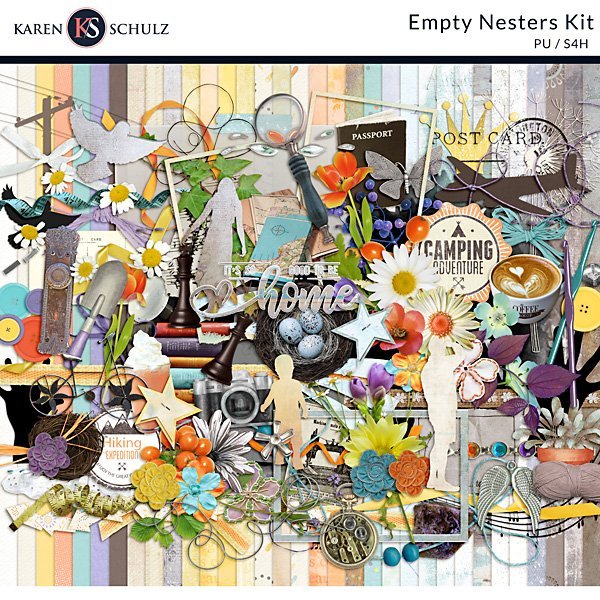 Life in your nest may have been the same for a while. Maybe even years. You were used to your weeks filled with school and sports schedules, doctor's appointments, and family laundry. But after your last child heads off to college, gets married, or moves out on their own, your life will change. Goals and dreams will need to be reshaped into a new normal. This is a shift that can certainly feel like the loss of an important chapter in your life. But it also offers opportunities to begin an entirely new journey!
The Empty Nesters Collection provides everything you need to tell the story of this transition in your life but you don't have to wait until your nest is empty to enjoy this fun series by Karen Schulz Designs.  The bright colors and mix of elements are perfect for scrapbook pages of family travel, game night, or a cozy cup of coffee shared with friends.
Need some inspiration? I've got some for you!
Visit my shop to pick up a Gift to help you start on your own scrapbooking page.
---