A Mother's Instinct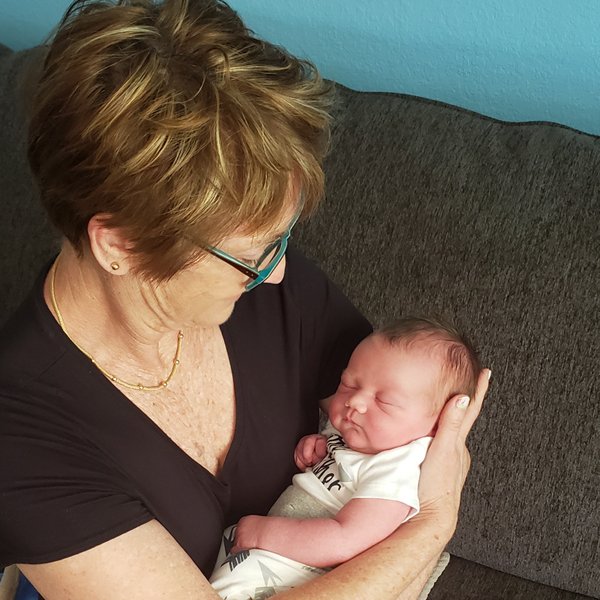 Last Saturday, our son and daughter-in-law (Brian and Melissa) welcomed Asher, their 3rd child, into their family. I was staying at their house, awaiting Asher's birth, as I was going to be the caretaker of their other 2 children, Owen and Ella, while Asher was being born. We had fun going to the park and playing games, but there was no ignoring the fact that we were waiting… and waiting… and waiting…. for Asher to decide to enter this world. It was an exciting and memorable time.
Asher was born on Saturday, April 17th. Melissa, Brian, and Asher spent the night at the hospital, while Owen, Ella, and I hung "Happy Birthday" banners and streamers up, both inside and outside. We ate on birthday plates, and played birthday games waiting for Asher, Mom and Dad to come home.
When I stay at Brian and Melissa's, I sleep in a room at the opposite end of the house from their bedroom. The first night that Asher was home, even as far away as I was, I heard him cry in the middle of the night.
The next morning my husband, who was there also, and I were talking. He mentioned that he heard:
Brian let the dogs out into the backyard around midnight, waited for them, and then let them back in.
Brian went into a room adjacent to ours around 3 in the morning. He turned the light on and was in the room about 5 minutes doing something that was making noise.
Brian let the dogs out again around 5 am.
I didn't hear ANY of those things and based upon where I was sleeping and where those actions took place, I should have. Yet I heard Asher cry at the other end of the house?
I find that amazing. Mothers are blessed with an instinct to take care of their babies. I guess that doesn't go away, no matter what your age., or whether you're a Mom or a Grandma.
And I think that's pretty cool.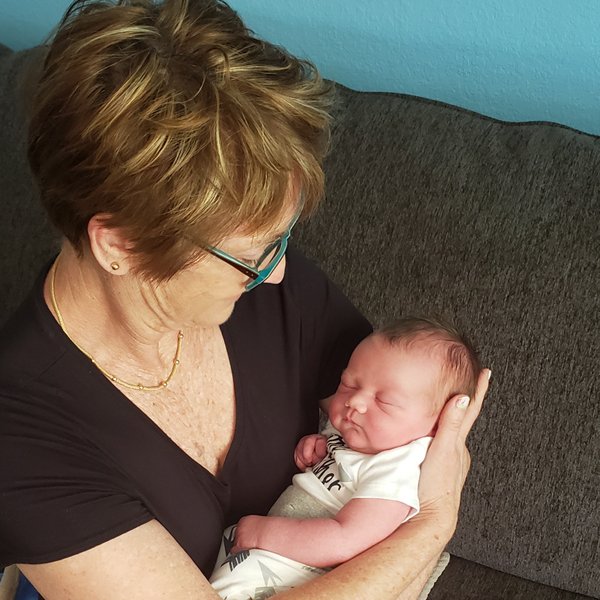 ---