Rootin' Tootin' Me
Last week my husband, Rick, and I visited our close friends (from our college days), Doug and Deanna, who now live in Texas. I've been to Texas before, but mostly just to drive through on my way to another state. This was the first time that I was in the state long enough to visit museums and historical sites, to really gain an understanding of the state's past and its formation as a state. I found it fascinating, even though history in high school was my least favorite subject. Perhaps I'm growing up… or at least some of my interests have changed.
This experience made me realize that although I love to travel to other countries, there is still a lot to see here in the United States. It made me want to travel across the US, taking several months to do so. The logistics of that are difficult. What would I do with our dogs for 2-3 months? Could I really go that length of time without seeing my grandkids?
I'll have to ponder this for a while. But in the meantime, if I ever need a reminder of my experience in Texas and the stirrings it created in me, I will just look at this picture and remember….
(P.S. Yes, the rifle is real. Yes, I shot it. And, my instructor said I was a "natural." Who knew?)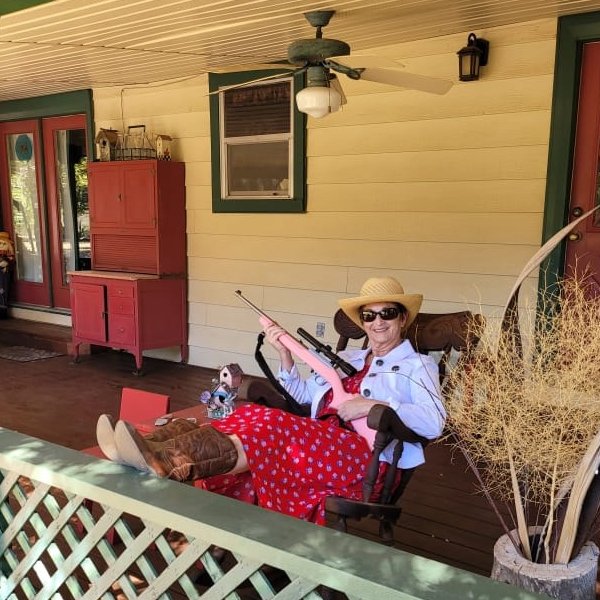 ---