The Best Mother's Day Card I Never Received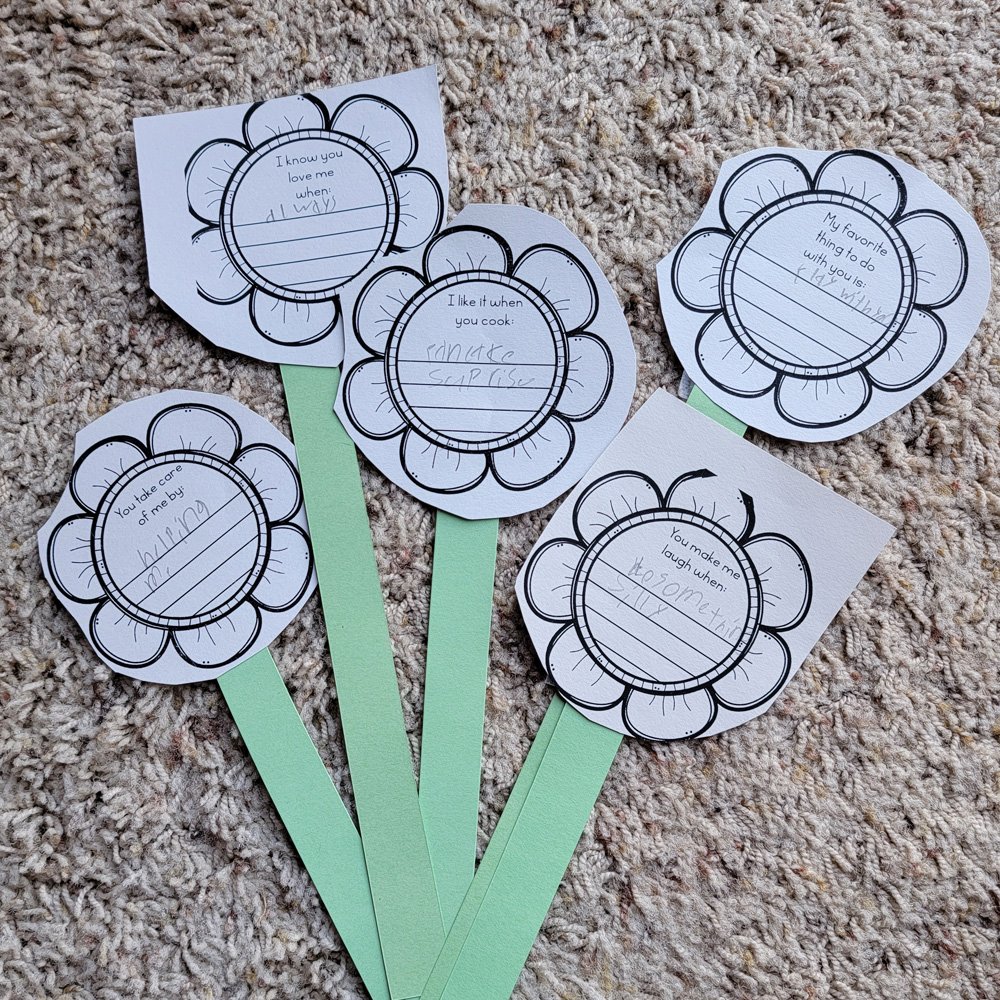 In today's world, "inclusion" is a big concern. Inclusion means that all people, regardless of their abilities, disabilities, or health care needs, race, or religion are respected and appreciated.
In the school system, inclusion also is extended to include holidays, like Mother's Day and Father's Day, recognizing the diversity of family structures.
All of this means that when the teacher of our 7-year old grandson, Owen, talked about making gifts for Mother's Day, she said they were going to make gifts for the "special adults" in their lives.
Owen thinks I am a special adult. When I visit, he gets to do things he might not ordinarily get to do… because it's a special time… because Grandma is here. He gets special things for breakfast (a.k.a. Pancake Surprise) because I fix it for him. He sometimes gets to stay up later than his normal bedtime, and he sometimes gets more "screen" time (television or computer). I take him to Target to spend his allowance, which is special no matter who does it, but still…. it's special to get to go there.
So once Owen finished making the craft project his teacher guided him through (the Mothers-Day-Not-Mothers-Day gift) he proudly showed it to his Dad and said that he was going to give it to "Grandma" – because she's special. A special adult in his life.
Owen's Mom, Melissa, overheard the conversation between Owen and his Dad (Brian). She looked at Brian with a sad look on her face. Well, actually it was more like…. "Whaaattt?? I don't get Owen's Mother's Day Gift?"
"Don't worry, I'll take care of it," Brian told Melissa.
Later that day, Brian called Owen aside: "Hey, what do you think about giving MOM your gift?"
Owen dramatically slapped the side of his head, said, "That's a GREAT IDEA!"
Dawn breaks on Mother's Day and Owen wakes his Dad and worriedly says. "Dad, the card isn't going to make sense when I give it to Mom, because I wrote it for Grandma!!"
Brian assured Owen that Mom would love it.
And she did.
And so did I.
It was the Best Card I Never Got.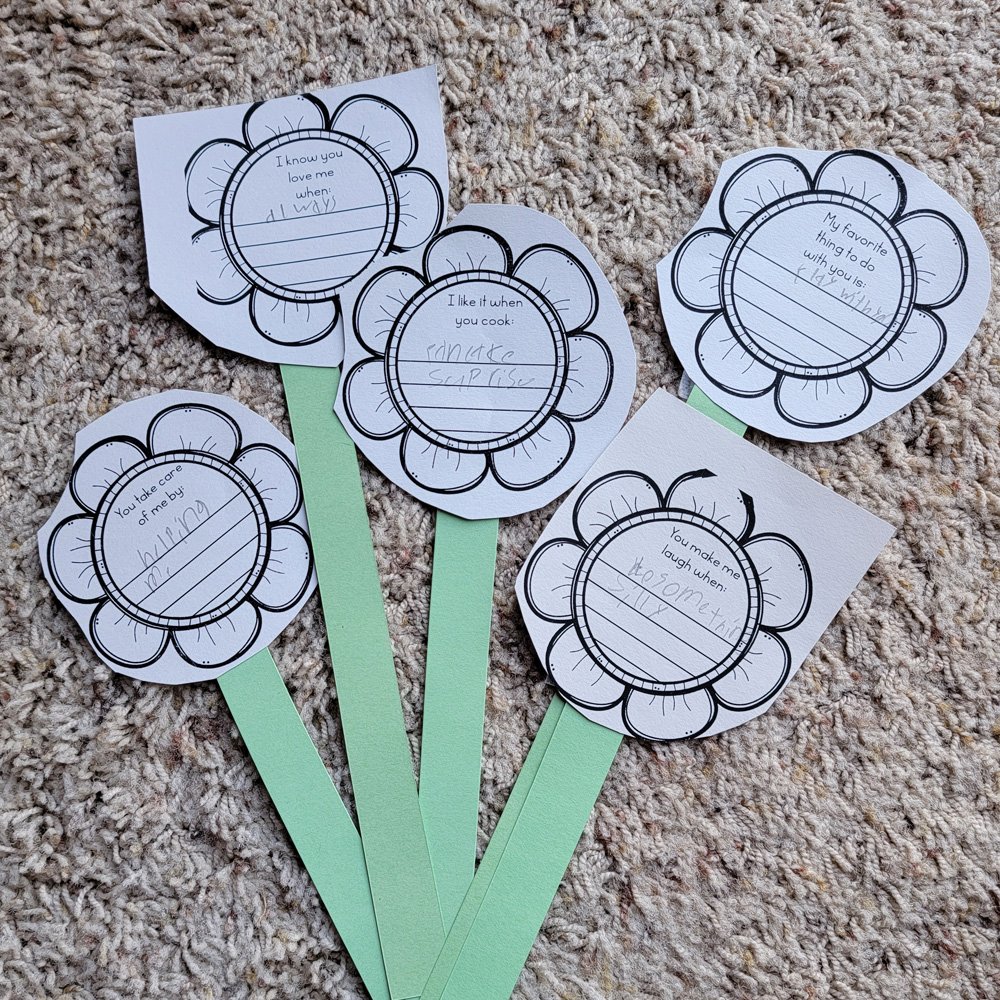 I know you love me when: "always."
You take care of me by: "helping me."
I like it when you cook: "pancake surprise."
My favorite thing to do with you is "play with you."
You make me laugh when:"*(you do) something silly."
---