Would You do This?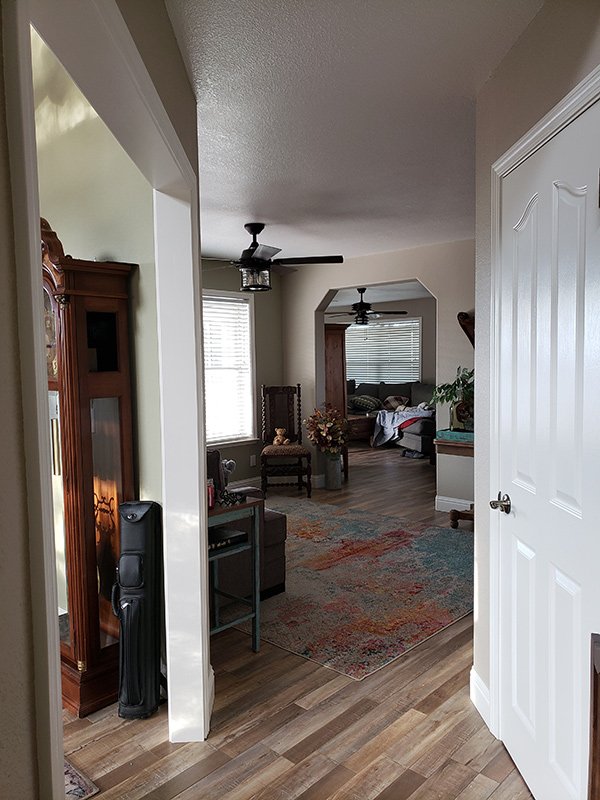 I am not a formal person. I prefer jeans and a t-shirt to a dress. I am more likely to host a spontaneous get together than a formal party. And I would much rather eat at the kitchen table than in a formal dining room. In my house, at this time in my life, I look at a formal dining room as a space that I would rather do something else with.
The interior of our house is designed around a staircase., almost like the spokes of a wheel. When you stand at the front door, you can see through the dining room into the family room. The dining room table was a visual "wall" that was a "stopper" to the flow of the house. (Imagine a dining room table where that rug now is.)
I've been thinking for a long time about changing the dining room into a more useable space, and I finally acted upon my thoughts. I sold our dining room table and china hutch, tore out a built-in china cupboard, and turned the space into a cozy sitting room. This really affected the flow of the house, and it's so much more inviting.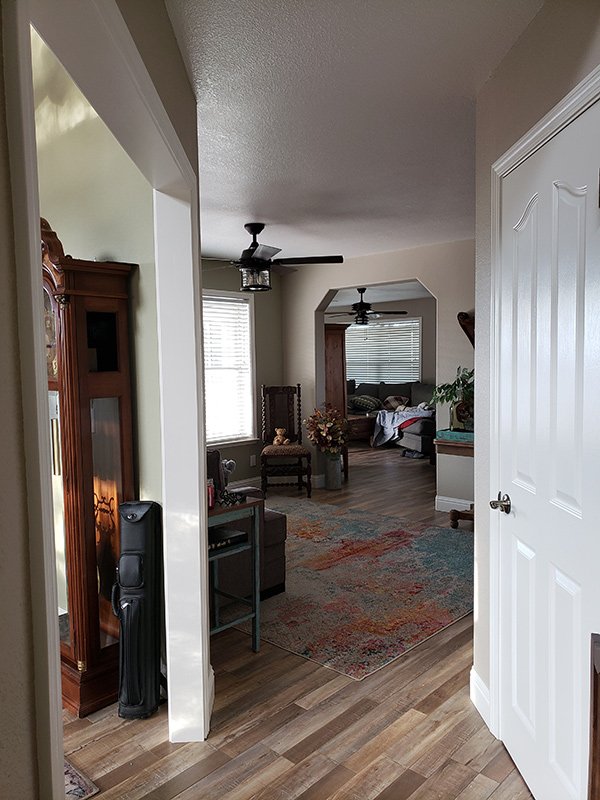 Our former dining room is now a room where you can sit and read, take a quick nap use a computer, or carry on a quiet conversation.
I was able to incorporate the fun telephone booth that we picked up at a local antique shop, which made me happy. Where else could this possibly go?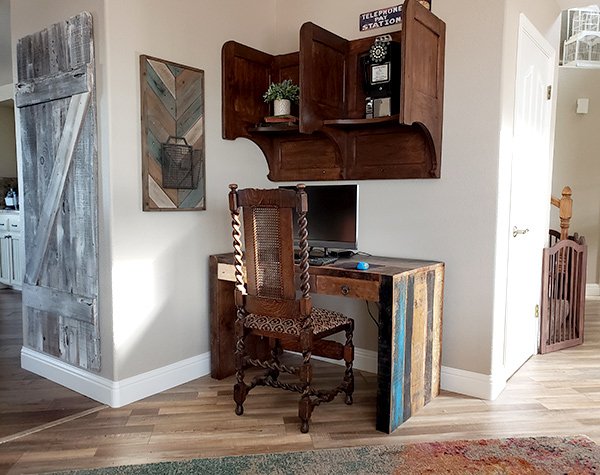 I fell in love with this crazy mirror at an antique store and just had to have it, although I had absolutely NO idea where it was going to go. But it looks like it was made for this wall, don't you think?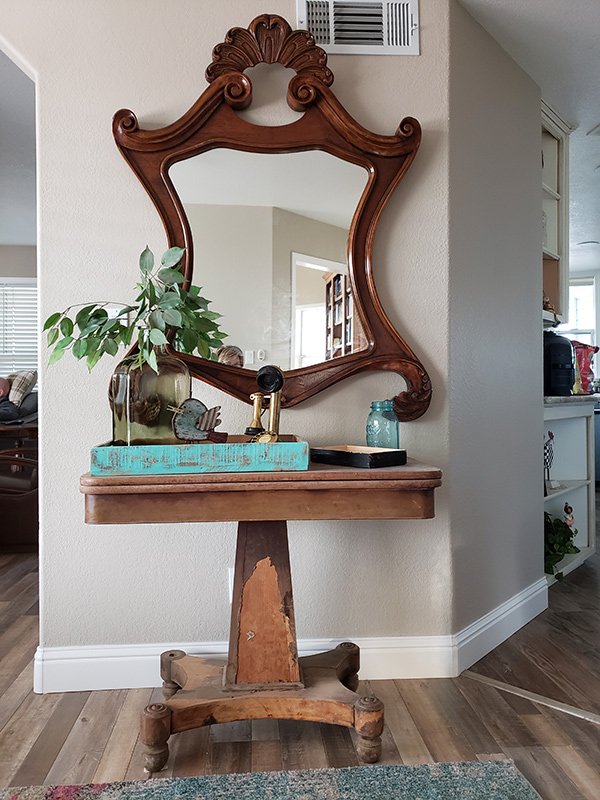 That's an antique card table under the mirror. The top folds open to reveal an ostrich leather top; the top swivels to reveal storage space underneath for storing cards or games. I still need to refinish this piece; but for now, it's sitting right where it will be once it's given new life.
It was really hard to find a couch small enough to fit this room, but I finally found one the perfect size.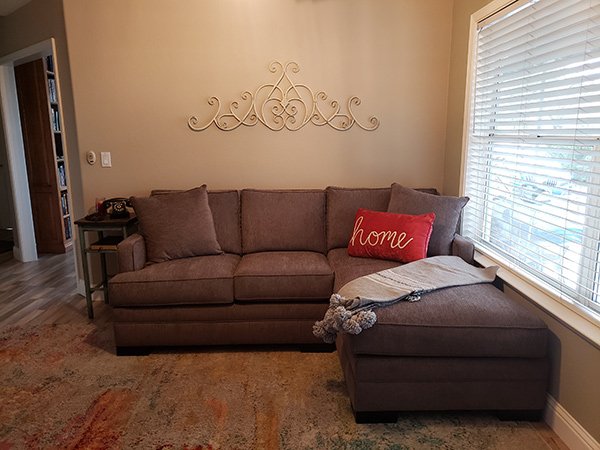 I found 2 of these antique chairs at an auction. There were two more "have-to-have" pieces that I didn't know what I was going to do with when I bought them. But it looks like one chair was made for this corner while the other chair was made for the desk.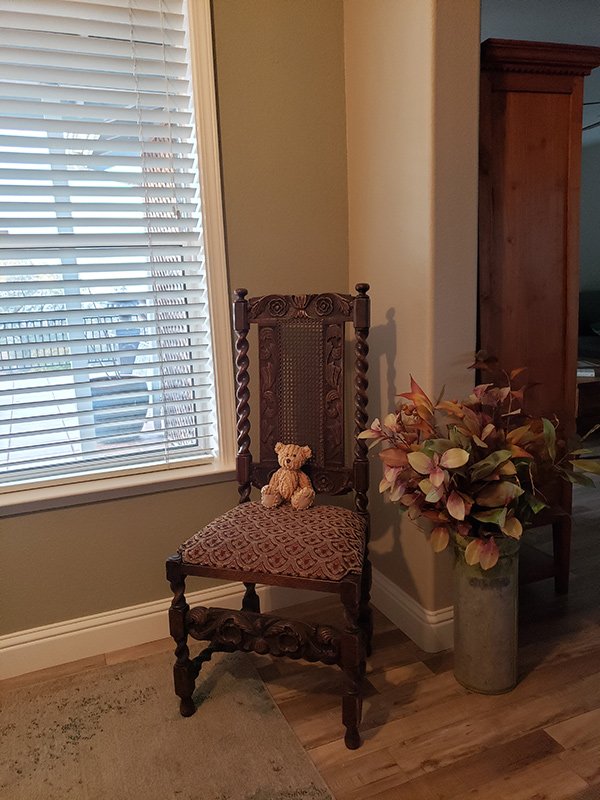 Before I made the decision to actually really, truly change the dining room into this room, I, of course, discussed this with my husband but also asked family members and friends what they thought. Without an exception, they were all skeptical. But now, again without an exception, they are in agreement with me that it definitely works and is perfect for us.
So tell me, would you ever consider doing this? Or have you already?
---