You Can Go Home Again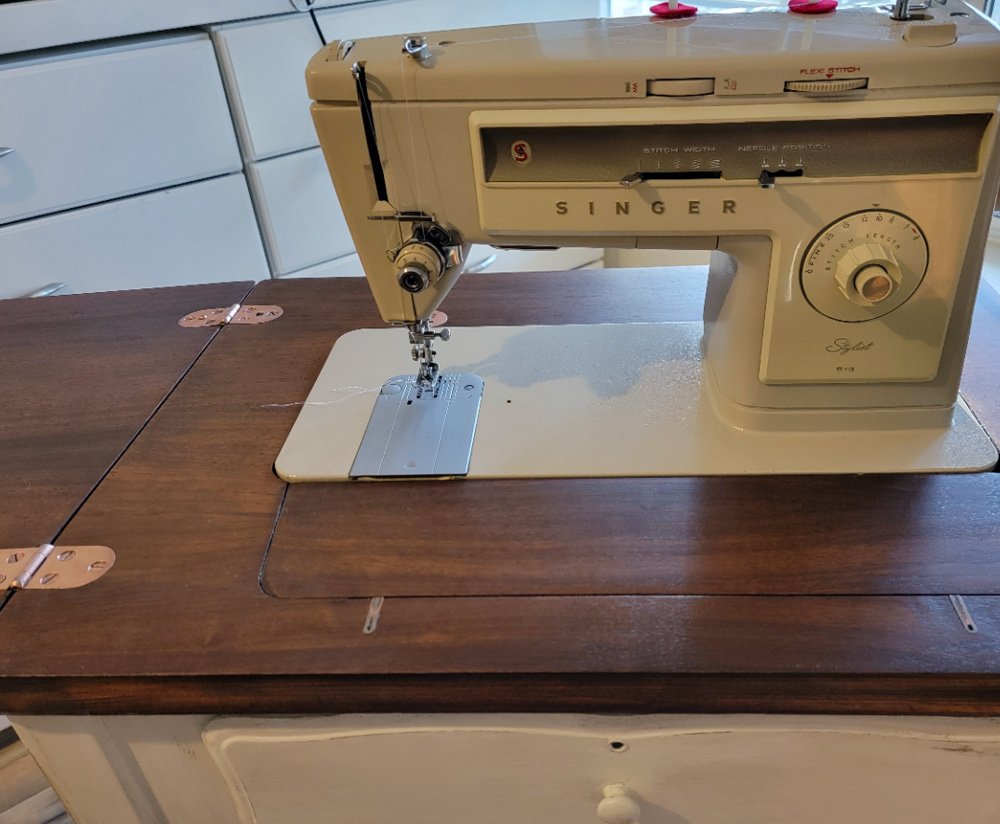 I think I was 10 years old or so when my mom got a sewing machine of her own, and she started making clothes for my sister and me. I was fascinated with the skill, and it wasn't long before I wanted to use the sewing machine myself. Mom patiently taught me to sew, and I absolutely loved it.
I made my own clothes from the time I was in the 6th grade until my daughter was born, about 14 years later. When I was sewing, I liked to sit down at the machine and not get up until my project was finished. That was impossible with an infant. Anyway, it was around that time that discount shopping malls started popping up everywhere, and it was actually less expensive to buy clothes than make them yourself.
Mom passed away, and then years later, so did Dad. The sewing machine and cabinet then made their way to my house. For many years, the cabinet and cabinet bench seat were kept together, serving as just a memory and a surface to hold a vase of flowers. I didn't really have any use for it, but just couldn't get rid of it.
Where we live now, I use the bench seat in our bathroom. It's a great place to sit when I put on my shoes. and it just makes me smile when I look at it.
I'm still thinking of a way to use the cabinet itself. I think I have made a decision on that, but I'll share that another day.
The thing is though, shortly after I got the machine and cabinet, I gave the machine itself away because I had a "bigger, better, newer" one. I was young and stupid, and it's a decision I've regretted for years.
Last week I saw an ad on Facebook Market Place for a sewing machine cabinet. It was small and would be perfect to use in my craft room as extra working space. That cabinet was in pretty poor shape, but I knew a good cleaning, sanding, and paint or stain could make it attractive and functional.
I had no interest in the machine that was inside… until I got the cabinet home and really looked at it. It wasn't the same brand as my mom's, but it threaded exactly the same way. It had many of the same functions, in the same places. I felt like I could sit down and use that machine immediately. Finding it almost felt like a redemption, of sorts. So while I was working on the cabinet, a sewing machine repair technician was giving the machine a complete overhaul so I can actually use it.
Yes, I still have a "bigger, better, newer" machine, but that doesn't matter. I can sit down at this machine, and just threading the machine feels like "home."
They say "You can't go home again."…. but you know what? In some instances, in some ways… I think you can.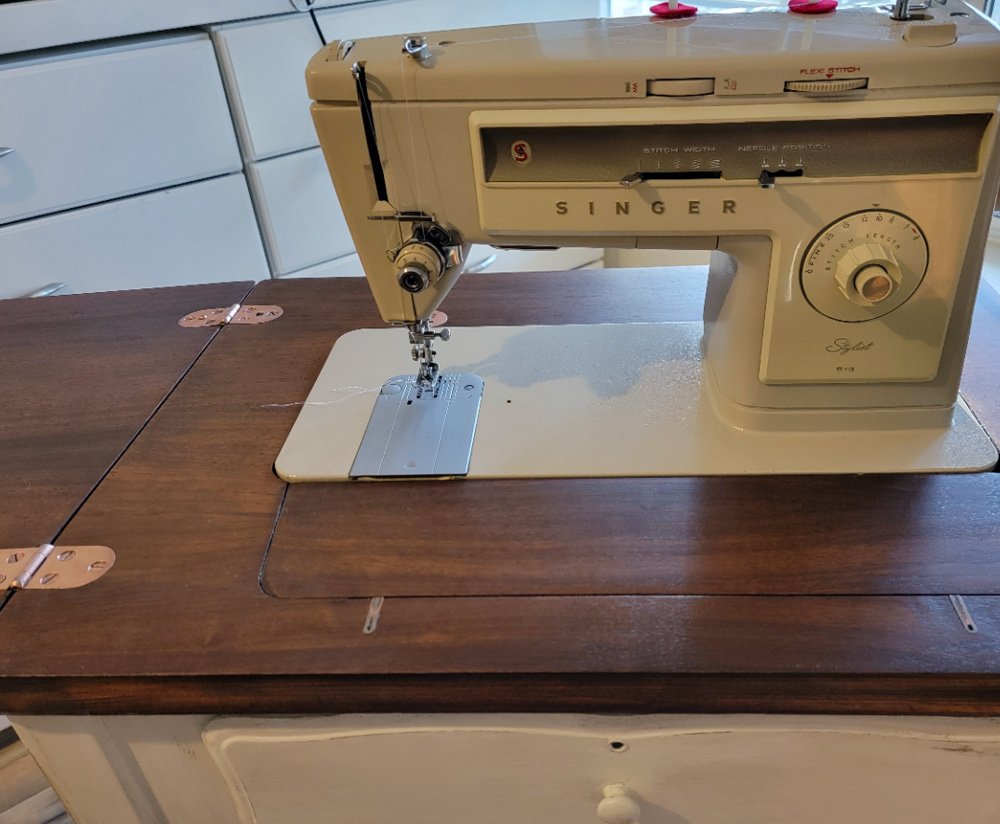 ---