How to Create a Scatter in Photoshop and Photoshop Elements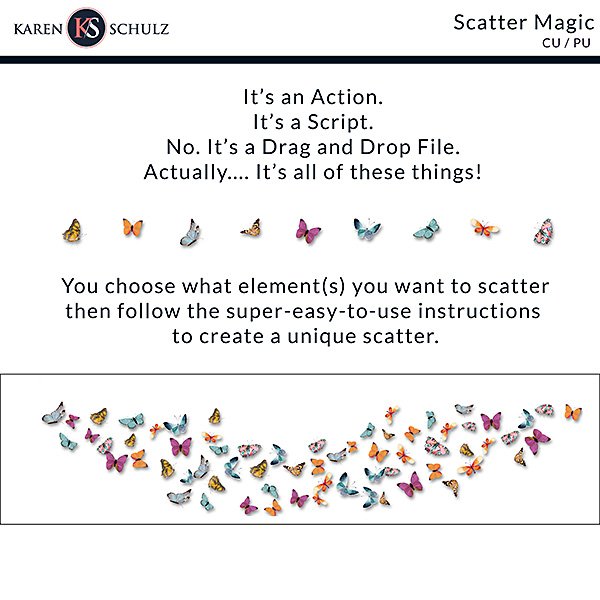 Scatters give dimension to a digital scrapbook page, and they can also serve as a grounding element behind photos or frames. Creating unique scatters takes time, especially if you are resizing and rotating your element(s).
Scatter Magic was created to help you create unique scatters with every use, in mere seconds.
There are 3 ways to access the Scatter Magic dialogue box, which is where the magic happens. All you need to do is decide which way you like to use the best!
Scatter Magic is available at: Karen Schulz Designs | Oscraps | GingerScraps
Simple, easy-to-follow instructions, along with a how-to video are included in the product download. The key is to experiment and have fun!
---