Sweet Summer Days Digital Scrapbook Kit | Karen Schulz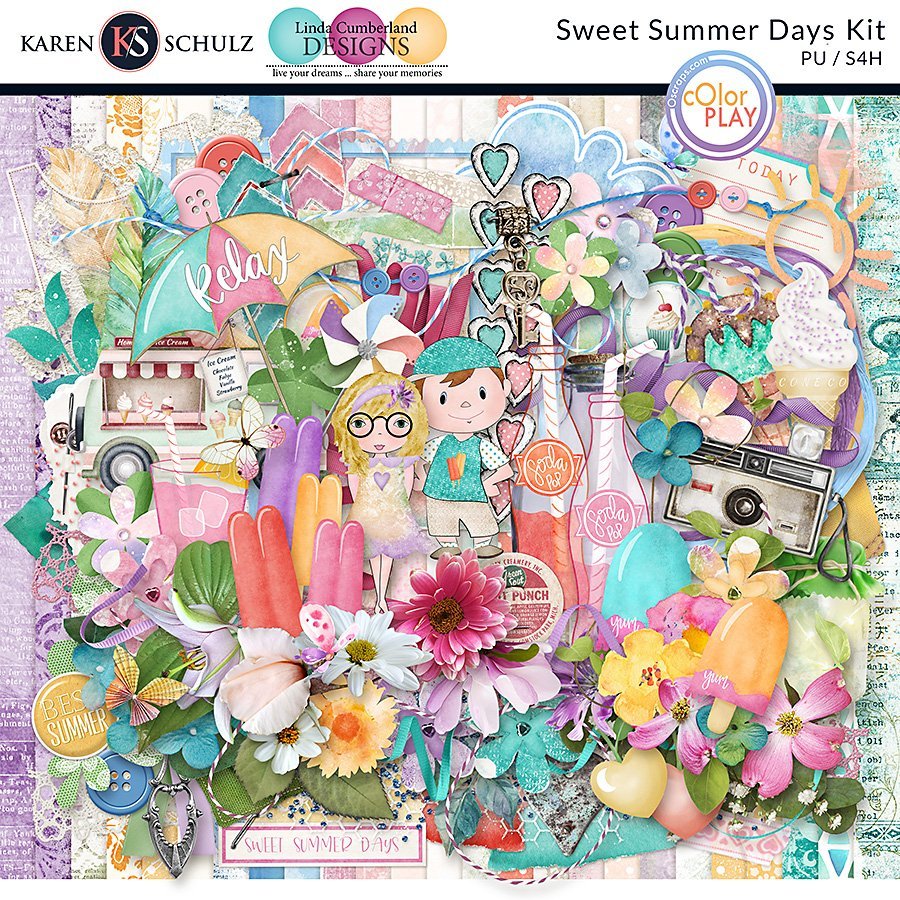 When you have time to create your digital scrapbook pages, are you ready?
When attending events, going on adventures, or just having a fun day at home, we don't always have the time to capture every moment. But if we take a little time beforehand, we can create lasting memories of the big and small things that happened. Then, when we have time to create our digital scrapbook pages, we WILL be ready.
Here are 4 simple tips to make things go smoothly for you:
Plan Ahead: Make a list of the things you want to remember about the event. Besides the 5 Ws (Who, What, When, Where, Why) is there anything else you want to remember?
When possible, have a notecard with you and jot down words or phrases that will help you recall conversations later.
Make sure your camera batteries are charged.
When you're ready to create your scrapbook pages, find the scrapbook collection that will perfectly complement your photos, your page theme, and your scrapping style. Go to your favorite scrapbook store and enter relevant words into the Search box to see your options.
Make your summer scrapbook pages even sweeter with my newest collaboration with Linda Cumberland Designs, Sweet Summer Days.
This collection is perfect for you if:
You love both traditional and artistic papers
You love a variety of products ( accents, curled borders, page edges, clusters, and more)
You enjoy fun and whimsical, but also enjoy traditional and artsy elements
You like to have a lot of inspiration from Creative Teams, and
You like to save money!
Enjoy a 30 – 56% Savings through July 15th at:
Karen Schulz Designs | Oscraps | GingerScraps | MyMemories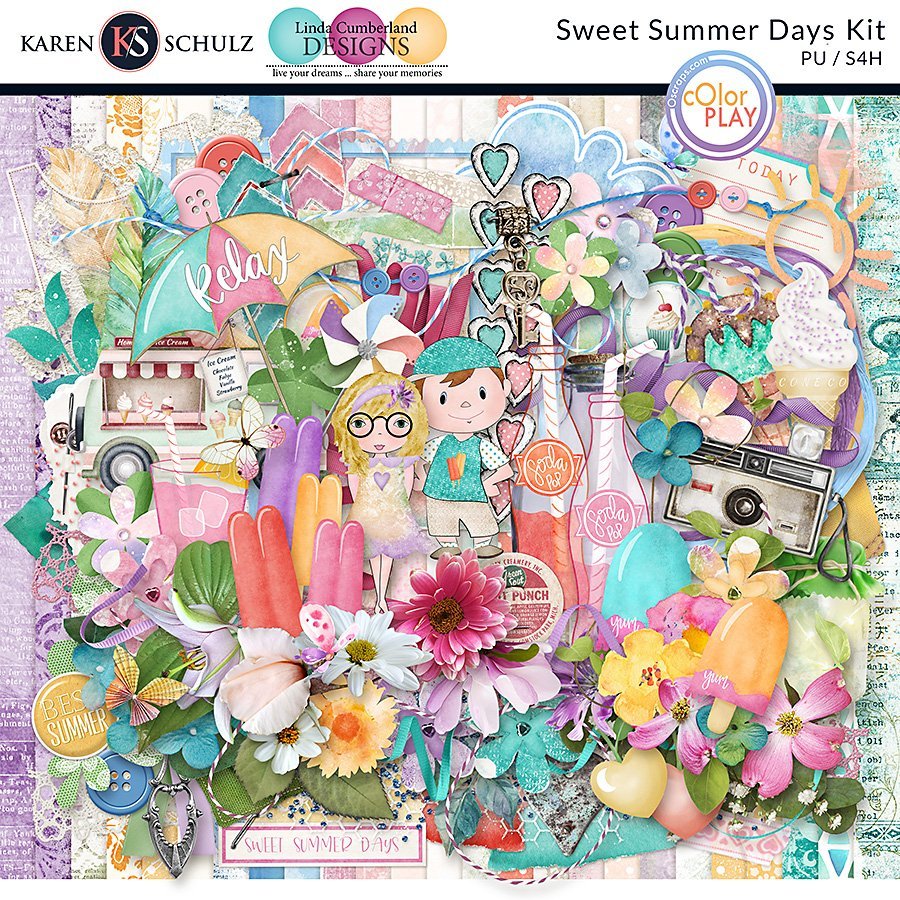 TONS of amazing inspiration for you!
Be sure to download the 2 freebies I have for you too!
You'll find this one at Karen Schulz Designs, GingerScraps and Oscraps.
And you'll find this Quick Page at MyMemories!
Be ready for all of the Possibilities of your summer days!
---