Say YES to the Best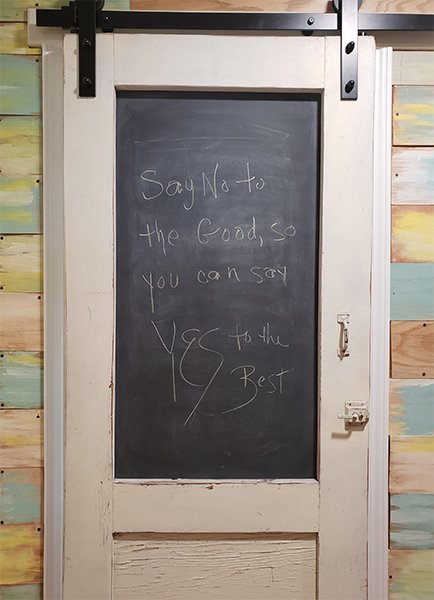 Our granddaughter, Ella, is 5 years old. She and her brother, Owen, spent 4 days with us recently. One of Ella's favorite things to do is paint rocks. Fortunately, we have plenty here; so Ella can just step out into the yard, select the rocks she feels are special enough to paint, and we're ready to go.
Ella painted rocks using different colors of paint, and some were trimmed with glitter or hand-painted hearts. Some were painted on just one side, some got the special treatment of being painted on both sides.
When the rocks were all dry, and it was time to clean up, Ella ran to get her "Treasure Box," which is a home decor item that I had in my house but gave to her months ago. She takes it with her everywhere (and I love that).
I noticed that Ella put some of the rocks in her Treasure Box, but not all of them. Our conversation went like this:
Me: Ella, here are some more rocks. Do you want to put them in your Treasure Box?
Ella: No.
Me: Okay, then, why don't we just put them back outside?
Ella: No!
Me: Why not? If you don't want to put them in your special Treasure Box, why can't we put them outside?
Ella: Because they're special TO ME.
Me: But not special enough to be in the Treasure Box?
Ella: Right.
I get it! Her approach to the rocks reminded me of one of my favorite books, The Best Yes, by Lysa Terkeurst. A quote from that book is written on my office door: "Say NO to the Good, so you can say YES to the Best."
We can't save everything, we can't DO everything, and we have to make choices.
Some of Ella's rocks made it into her special Treasure Box. Some were GOOD, but not the BEST. They stayed in a bag we made for them. One day, when she has more time, she might go back to those Good Rocks and transform them into the Best Rocks. But for now, she couldn't say YES, to every rock.
Discernment. It's a hard thing to learn. If you have trouble saying NO, to things or people….check out The Best Yes, I'm betting it will help with how hard it can be to say "no" to something… or someone. It helped me learn to say no, and better yet, not to feel guilty about it.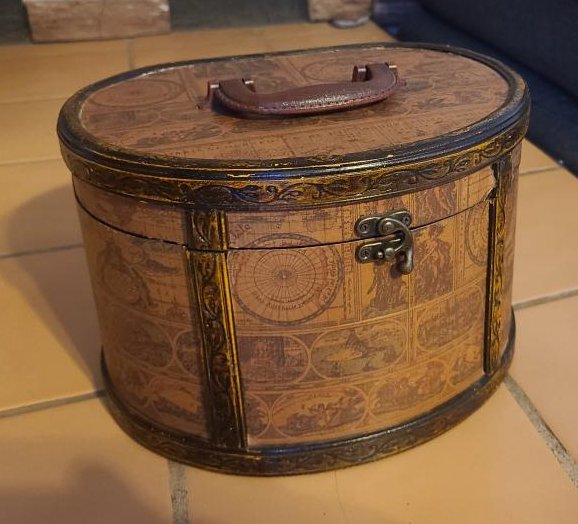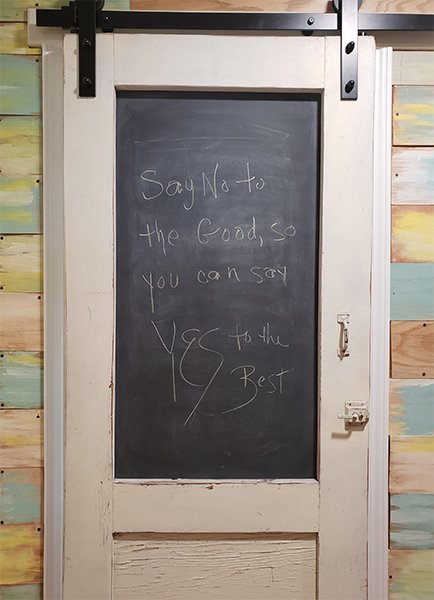 ---