How to Use Texture Brushes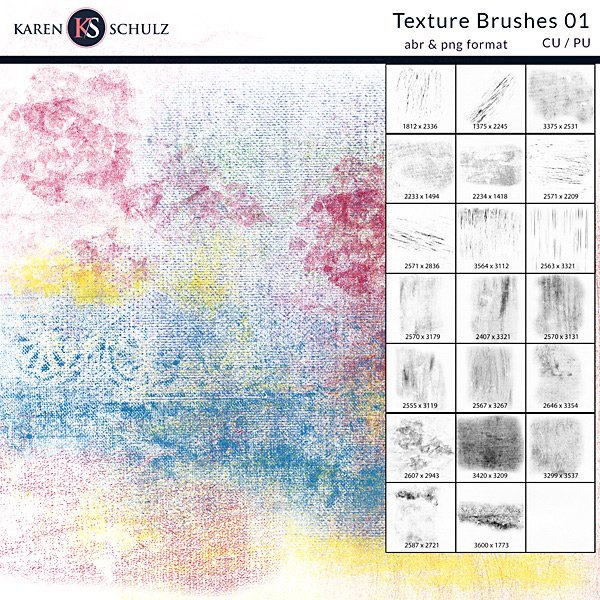 [et_pb_section admin_label="section"] [et_pb_row admin_label="row"] [et_pb_column type="4_4″][et_pb_text admin_label="Text"]
Adding texture to your digital scrapbook pages can take a Blah page to a WOW page! And the GREAT news is that there are so many ways to do this.
Here are 4+ easy ways to add texture to your digital projects using Textures Brushes 01.
01. Blend a digital stamp into your background paper.
If you are unfamiliar with blend modes, my tutorial on What do Blend Modes do? will help you understand this powerful Photoshop tool.
Here are just a few examples. Adding texture to a solid paper is an easy way to enhance its appearance. Experiment with Blend Modes as well as Opacity to get just the look you want to achieve.
Please note that Photoshop Elements does not have the Divide Blend Mode. A workaround would be to add an Inverse Adjustment Layer to achieve the pretty scruffy white effect.

02. Place a digital stamp behind a cluster or photo.
It's easy to stamp a brush or drop a .png file behind a cluster to create added interest.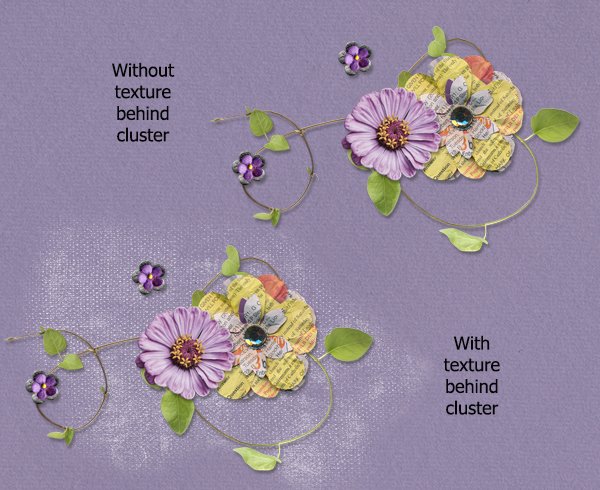 03. Incorporate a digital stamp(s) into a mask to create an artistic edge.
Start with a mask you already own or create a basic mask and add some textures brushes to the edges for a creative effect. This mask was created using a soft round brush for the solid center of the mask and a combination of the Brush Textures 01 to create the edges.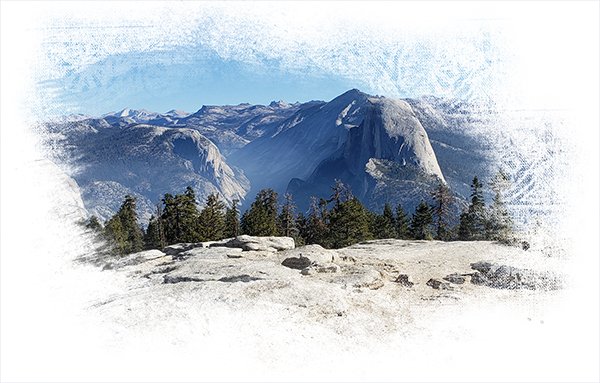 04. Get maximum use out of your stamps by:
masking away areas you don't want to use
flip
rotate
stack
transform the shape with the Ctrl + T (Cmd + T) key
My Textures Brushes 01 are now available at:
Karen Schulz Designs | Gingerscraps | Oscraps
PNG files are included for those who prefer using that format.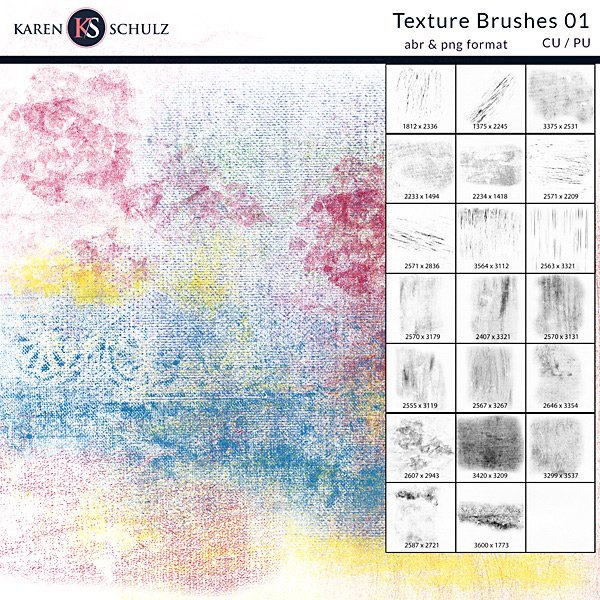 Try Before You Buy Sample
Find this sampler at:
Karen Schulz Designs | Gingerscraps | Oscraps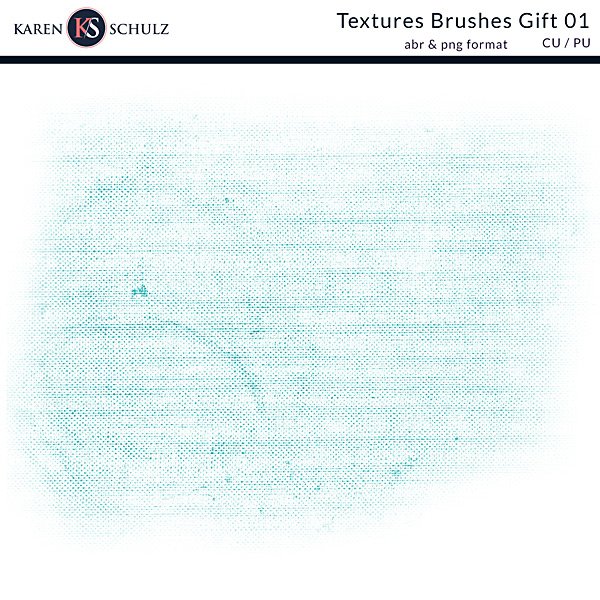 I welcome your comments and feedback!
---