Family Tradition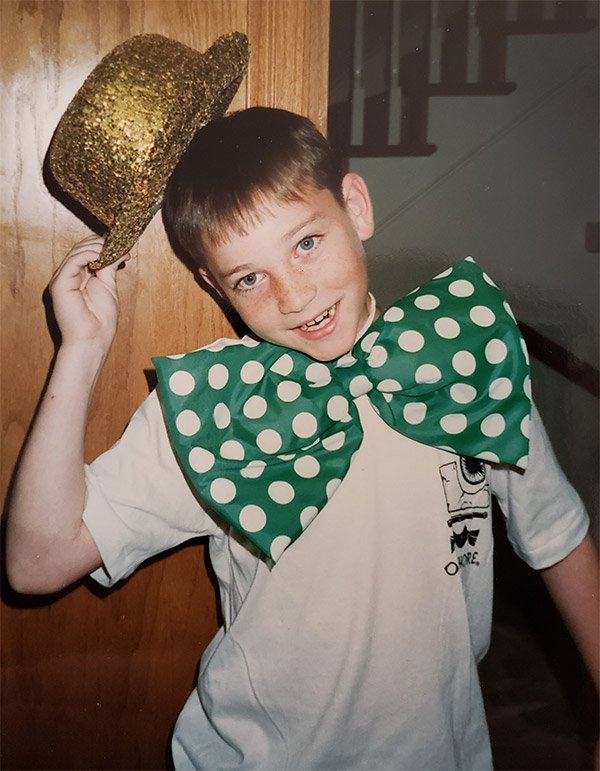 There are all kinds of family traditions. We might have the same meal on a particular holiday, or visit family members on another. We can choose to always stay home on a certain holiday, or always go out!
In our family, one of the traditions we had when our children were living at home was that the house would be decorated for every holiday.
One of my favorite holidays was St. Patricks Day. Not because of the holiday itself, but because our son, Brian, always put on a gold glitter hat and a big green and white polka-dotted tie, and posed for a picture. Besides the fact that I always came away with a great picture, I appreciated the gusto with which he participated in the holiday spirit.
So last year, I took the same gold glitter hat and the big green and white polka-dotted tie to Brian's house for his son, Owen to wear. I was hoping for the same response and a similar pose. That would be so cute, right?
Unfortunately, Owen didn't embrace the tradition. To be fair, perhaps, I didn't explain the significance of the hat and the tie well enough. On the other hand, it could have been that he was just feeling contrary at the moment. Either way, his expression made it clear that you can't force tradition; it has to be fully embraced by the participant.
Hmmmm…. Maybe this year will be different. I'll try again. St. Patrick's Day is only 5 days away.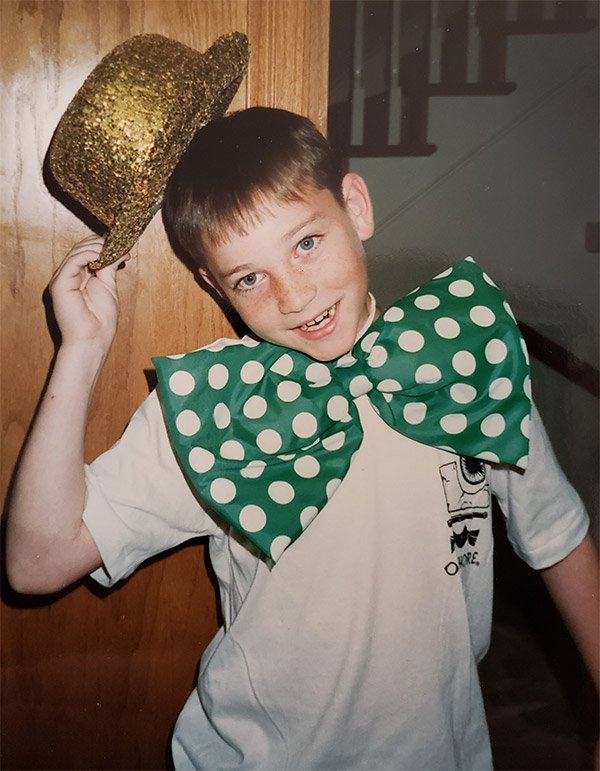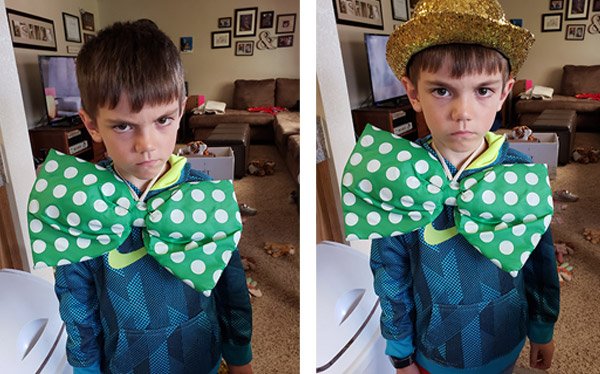 May your troubles be less,
your blessings more,
and nothing but happiness come through your door.
-Irish Blessing
---