Why Should You Relax?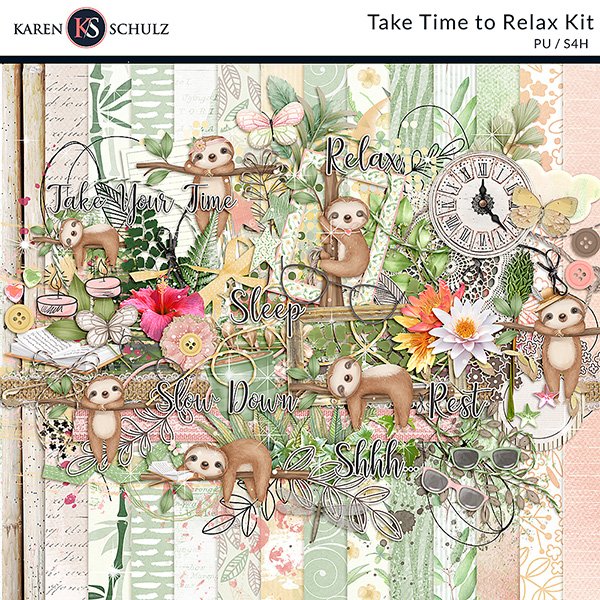 Relaxation isn't about being lazy or unmotivated. It's about recharging our bodies and minds so we can bring our best selves to our lives. I personally have a hard time allowing myself time to relax, so this subject is very real for me. I have too many projects to complete and too many ideas to put into motion. But I do know that when I actually take the time to relax, I can think better, work more efficiently, and have more energy.
Six relaxation techniques to reduce stress is a great reference article if you need help in this area.
My newest collection, "Take Time to Relax," speaks to the issue of relaxation. Whether you are a Master at relaxation, struggle with it as I do, or find yourself in the middle, you'll find all you need in this collection to help you tell your stories.  Adorable Sloths encourage you to "slow down" and "just breathe." A variety of word art helps set the theme of your digital scrapbook pages, and lots of artsy embellishments will help you create either traditional or art-journaling pages.
Available at: Karen Schulz Designs   |   Oscraps   |   GingerScraps   |   MyMemories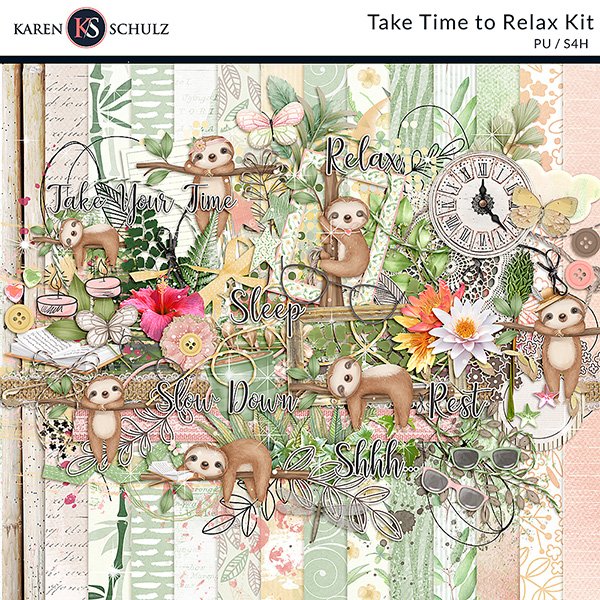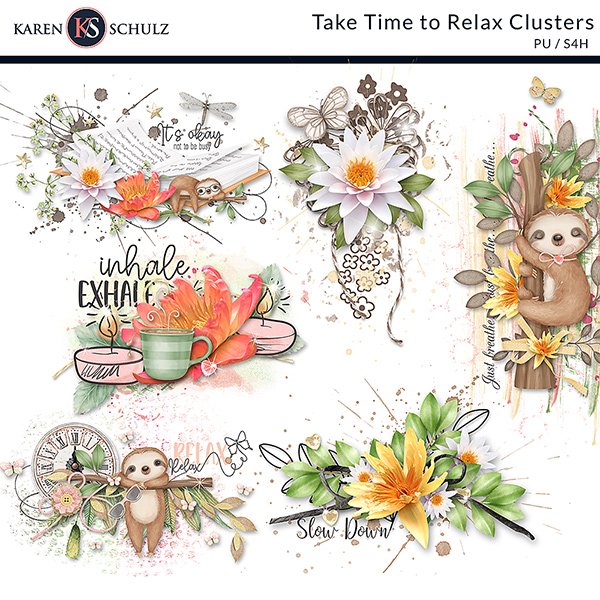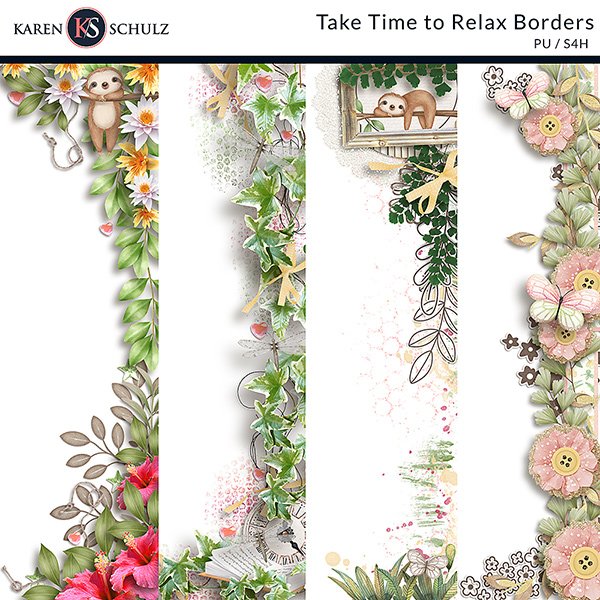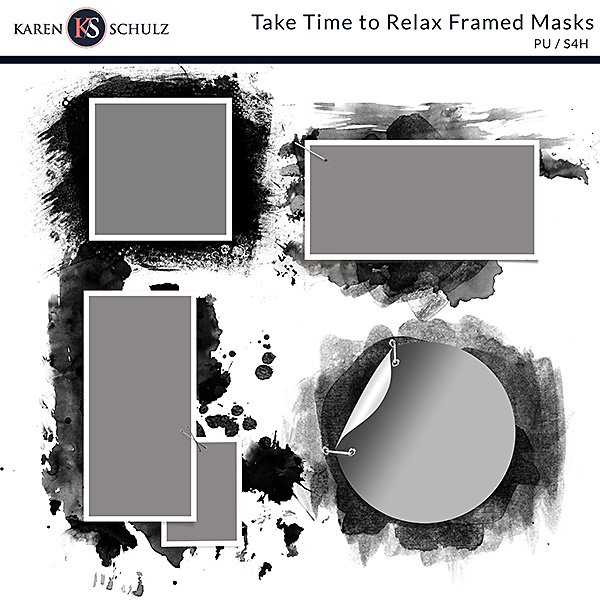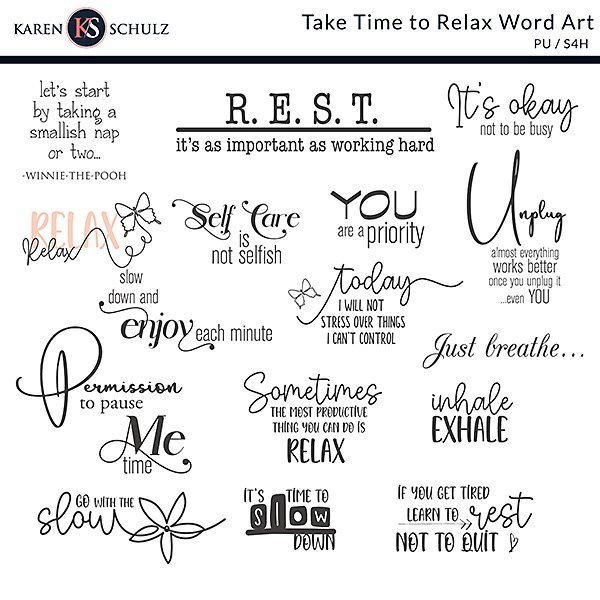 You'll also find a sweet cluster to serve as a page-starter.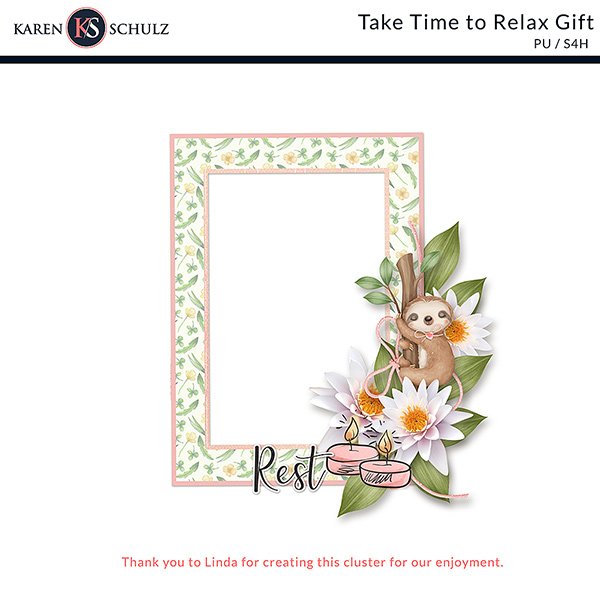 If you're looking for scrapbook page inspiration, I have it for you!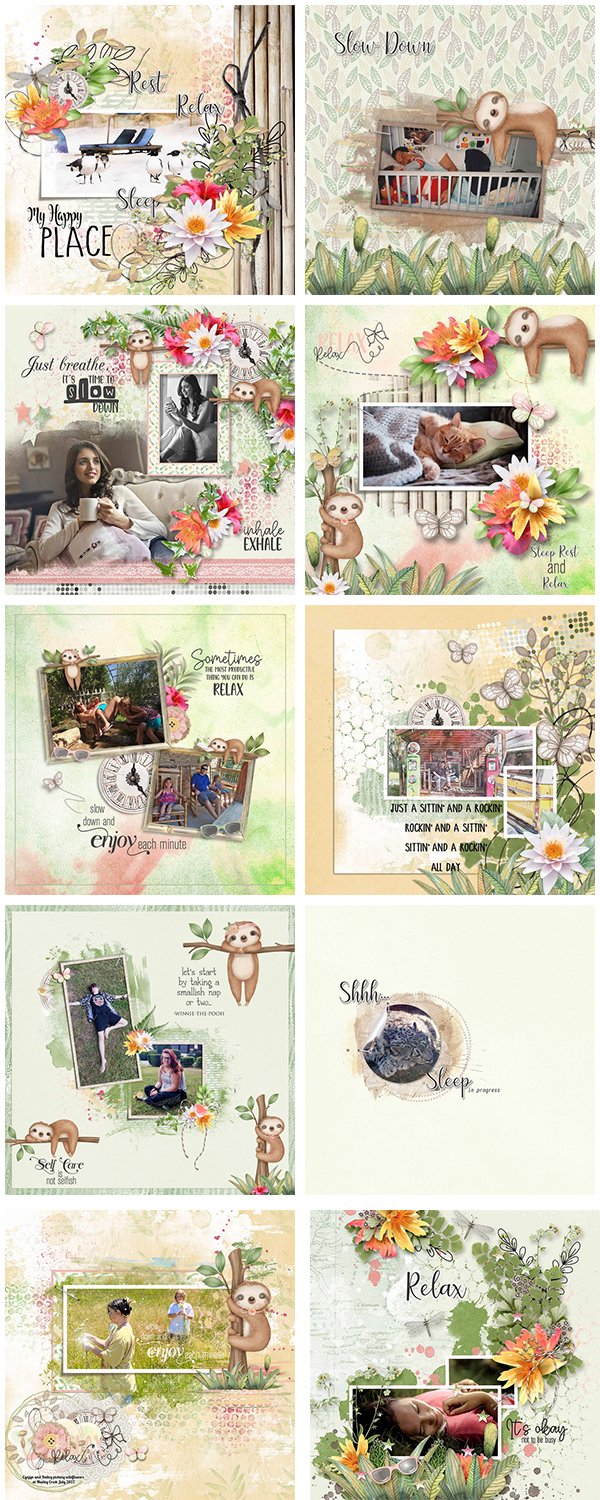 I hope you find your favorite relaxation technique if you don't have one already. And I also hope to see your scrapbook pages telling your stories about how you relax… or how you didn't used to relax but now do!

---