Here Comes the Sun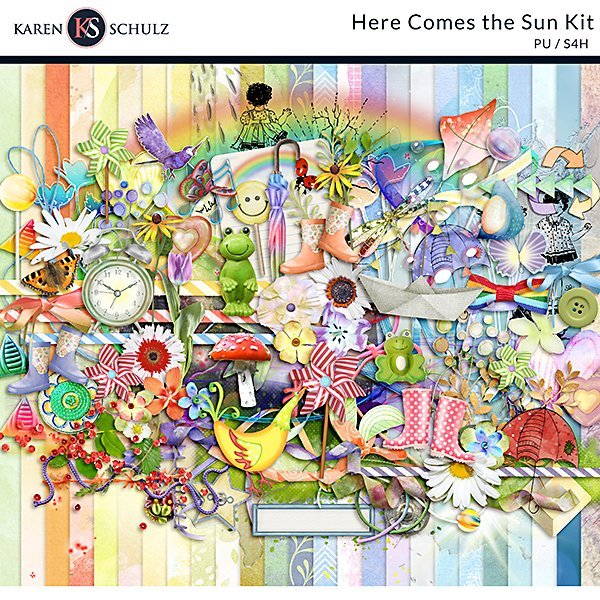 It has been a long, cold winter. Who is ready for some sunshine? Here Comes the Sun is a digital scrapbook collection by Karen Schulz that will help you say goodbye to the rain, puddles, and cloudy skies and say hello to sunshine, birds, and butterflies. In this kit, you will find unique elements, designed with the colors of the rainbow in mind. Beautifully blended papers provide the perfect background for layouts of any theme.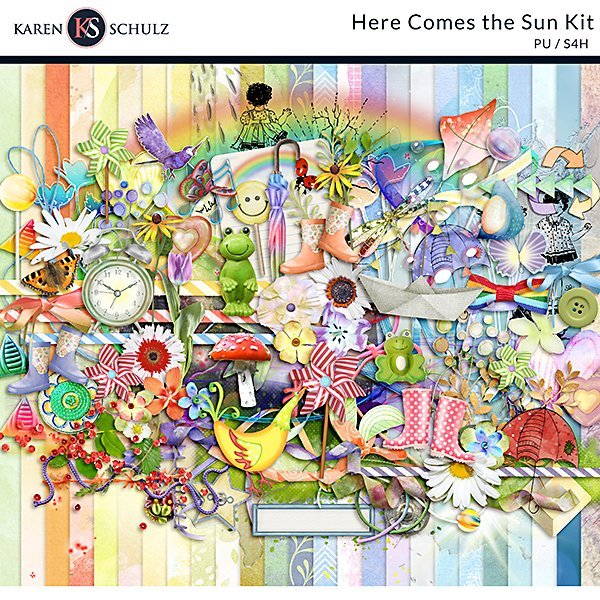 Besides all the yummy goodness that is inside the Here Comes the Sun Kit, there are extra packs of goodies that were designed to give you even more options in your creations. Click on the arrows to cycle through add see what is available!
Available at Karen Schulz Designs | Oscraps | Gingerscraps
Do you ever sit down to scrap and stare at a blank page? If that happens to you, here is some Here Comes the Sun Inspiration for you. Don't ever be stuck again.
There's also a super cute cluster in my shops, just ready and waiting for you!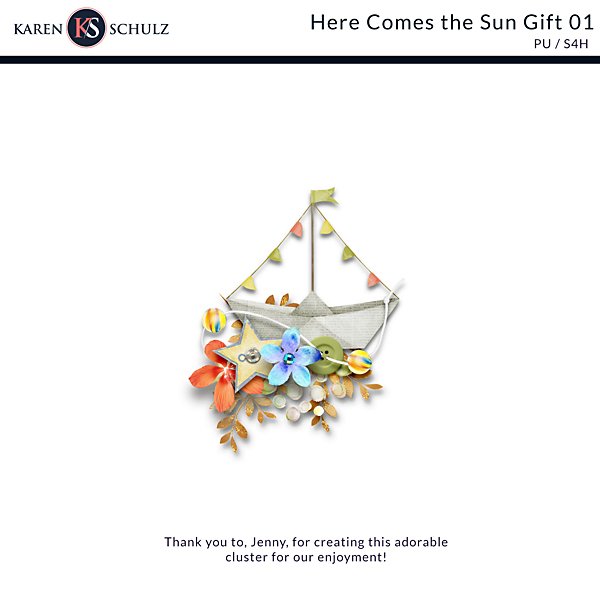 I would love to see your creations! Join me in my Facebook Group to show off your work and inspire others.
---