Favorite Family Recipes
Get your favorite family recipes out of your head and onto paper so they can be passed down from generation to generation. Just like family photos, recipes are a perfect way to remember those great meals you have shared with friends and family.
You don't have to be a professional photographer or a graphic designer to create a digital scrapbook page or a photo book featuring your favorite recipes. Create your favorite dish, snap a photo with your camera or cell phone, scan your recipe, and upload to your computer. Include your favorite memory in relation to the treat for that extra special touch. Wouldn't a Favorite Family Recipe Book make a great holiday gift?
My newest Collection, Favorite Family Recipes – Baking, focuses on those yummy recipes that call for… well, baking. Like cookies, pies, cakes, and all sorts of tantalizing breads or desserts.
Available at:
Karen Schulz Designs   |   Oscraps   |   GingerScraps   |   MyMemories
This digital scrapbook kit and all the extra packs are available separately, but your Best Value is the entire Collection.
Browse the Creative Inspiration below, and be sure to stop by one my shops to pick up a Favorite Family Recipes Baking cluster. Drag it onto a blank document and you have an easy way to get started on a project of your own.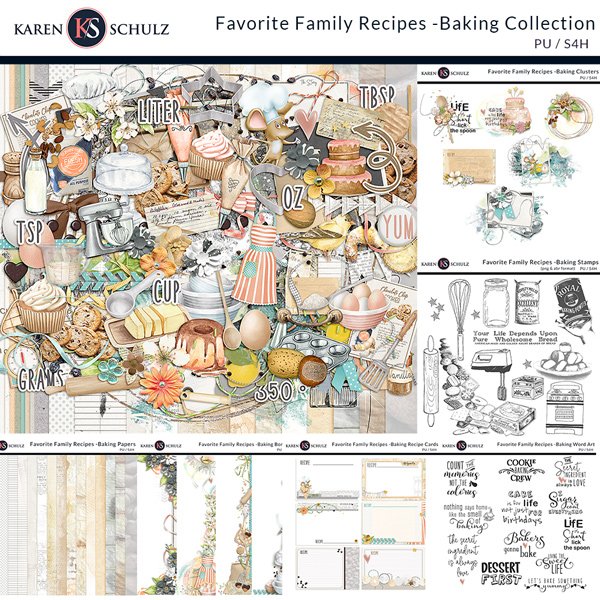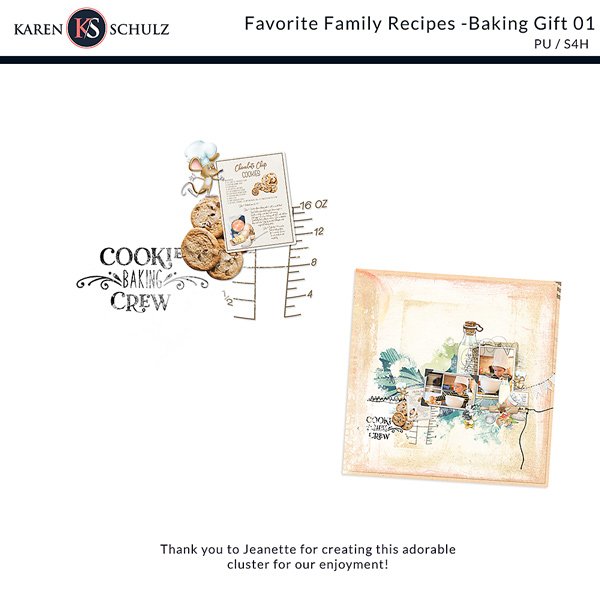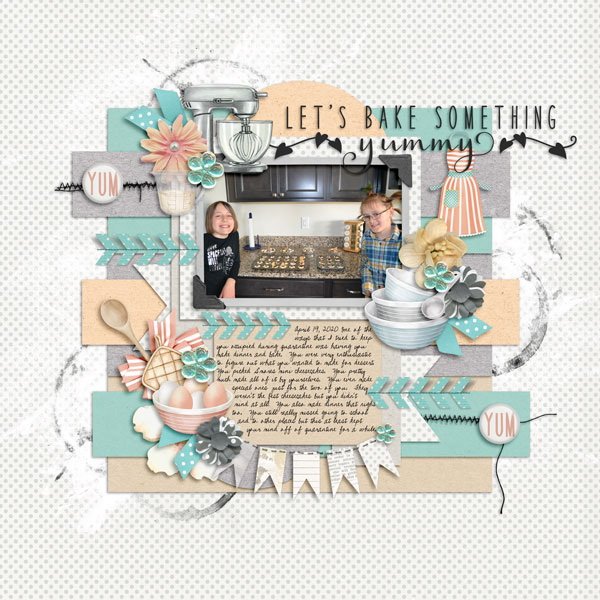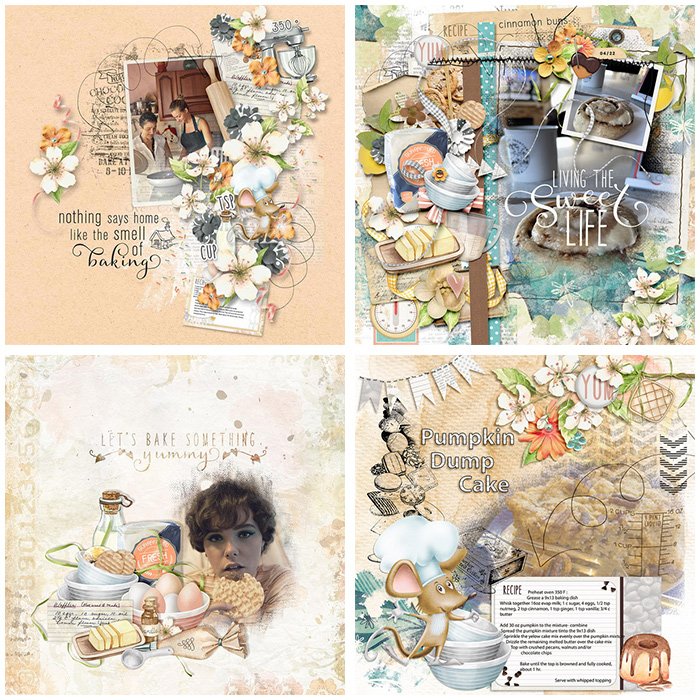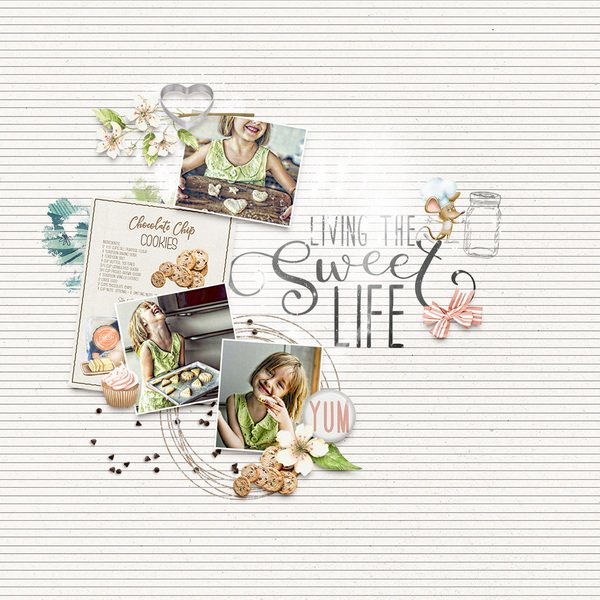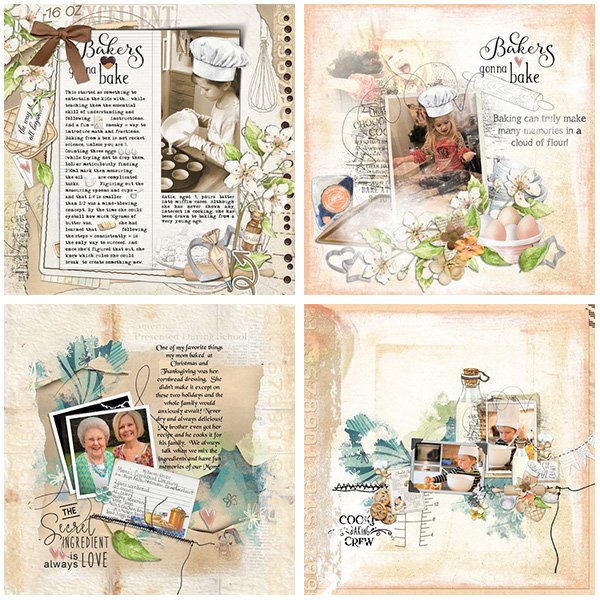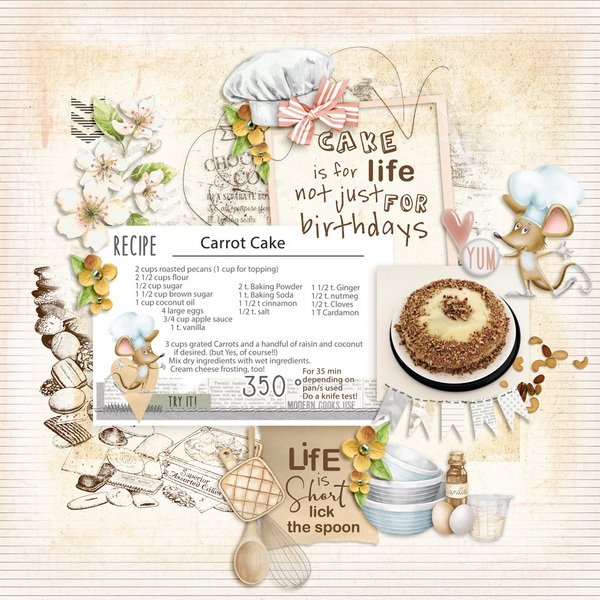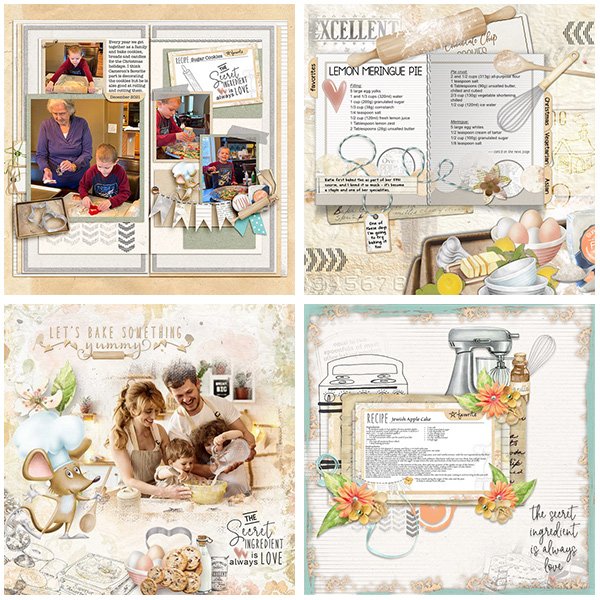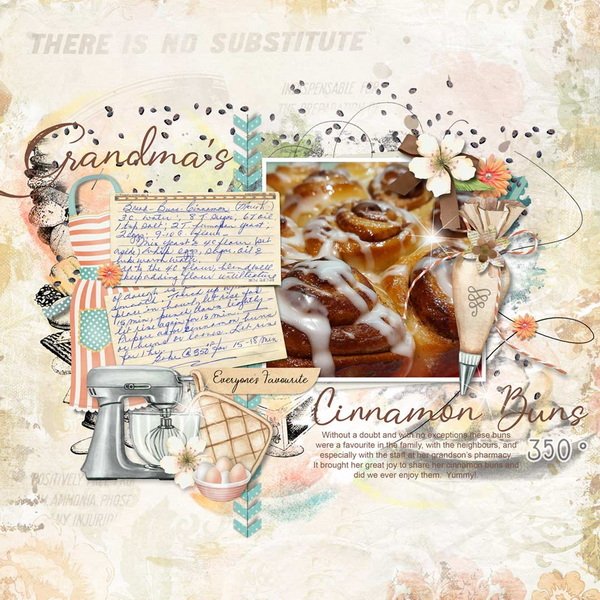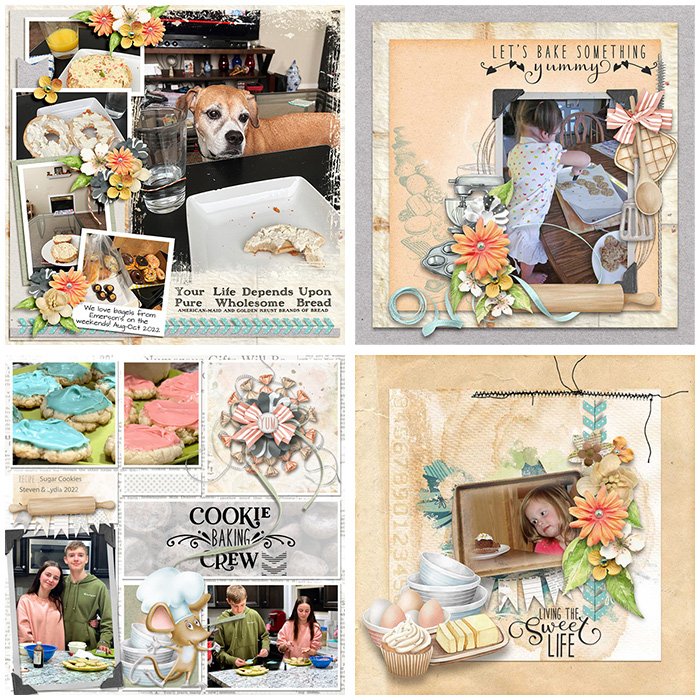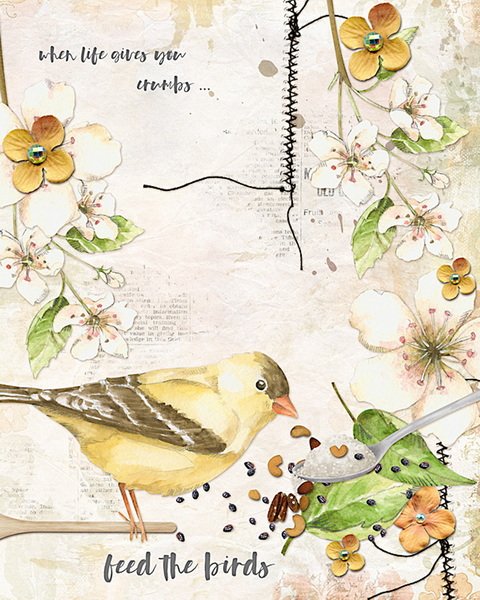 I would love to see your projects and pages.. and recipes!  Please join us in my Facebook Group and share as you feel comfortable! If you're not a Facebook user, consider posting in my Oscraps and/or GingerScraps Galleries!
---