Freedom Fest Digital Scrapbook Collection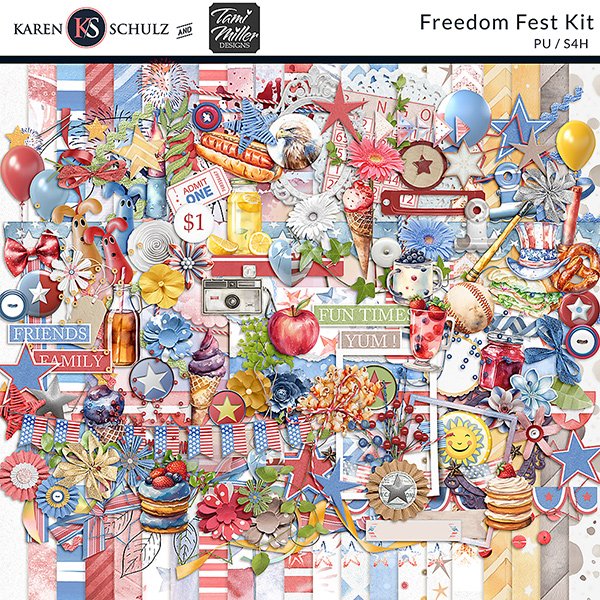 Scrapbooking has long been cherished as a way to preserve memories and tell stories through creative layouts. Whether you're capturing patriotic moments, everyday events, or special celebrations, having the perfect digital scrapbook kit is essential. Today I am happy to introduce the Freedom Fest digital scrapbook kit, a collaboration between Tami Miller Designs and myself. Although patriotism is a major theme in this collection, we took great care to consider a wide range of themes and occasions. The goal was to provide you with a comprehensive mega collection that could be used not only for patriotic layouts but also for everyday events and celebrations. Versatility ensures that this collection will remain a valuable resource for you regardless of the occasion you wish to document.
Freedom Fest is a must-have resource, empowering you to create beautiful and meaningful layouts that will be cherished for years to come.
Introductory pricing is available through June 25th, and you won't want to miss these extraordinary savings.
Be sure to stop by my shop and pick up the delightful cluster that is waiting there for you!
Do you like seeing inspirational page layouts?   Scroll down for just a taste of what you can do with this Collection, and then pop over to my shop to see even more pages. (Underneath the Freedom Fest product preview, click on the arrow to cycle through product previews, followed by layouts).
Freedom Fest is available at:  Karen Schulz Designs   |   Oscraps   |   Gingerscraps   |   MyMemories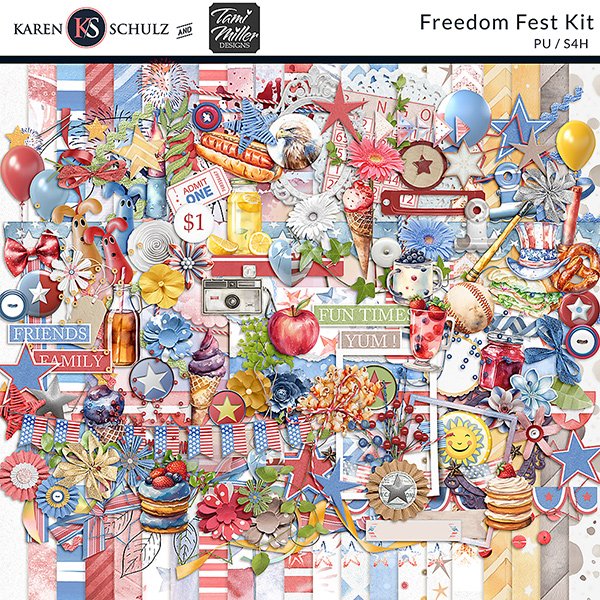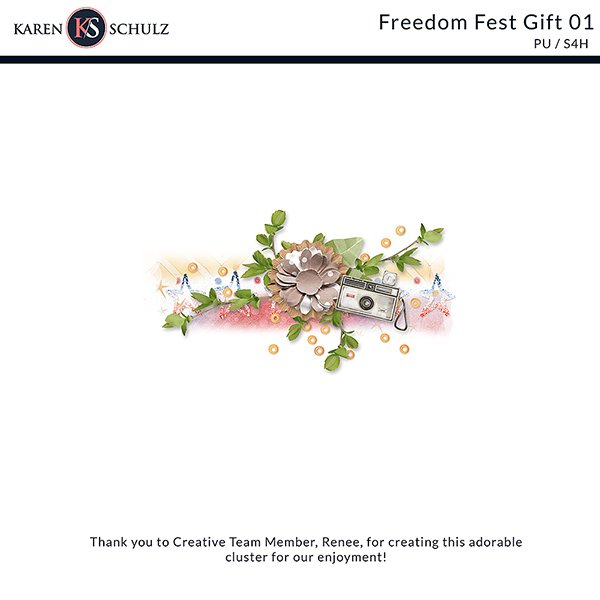 Thank you to Yvonne, Renee, Beatrice, Kimberly, and Norma for sharing their pages with us.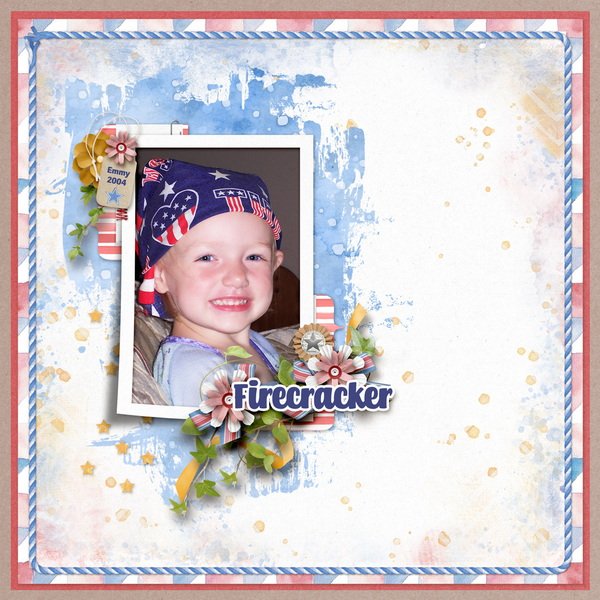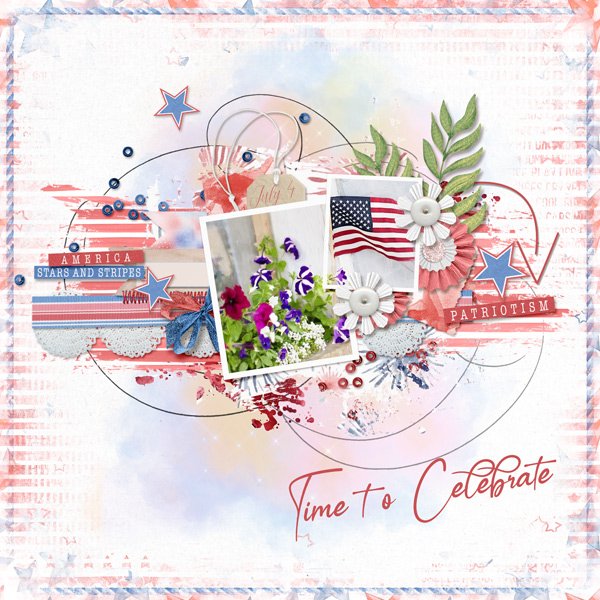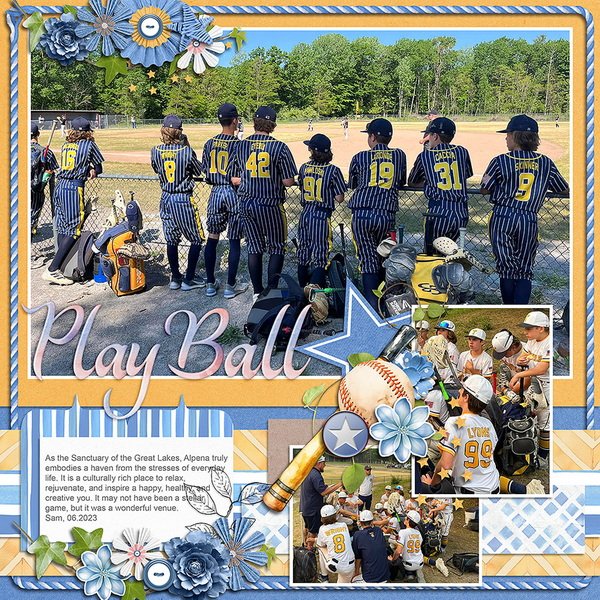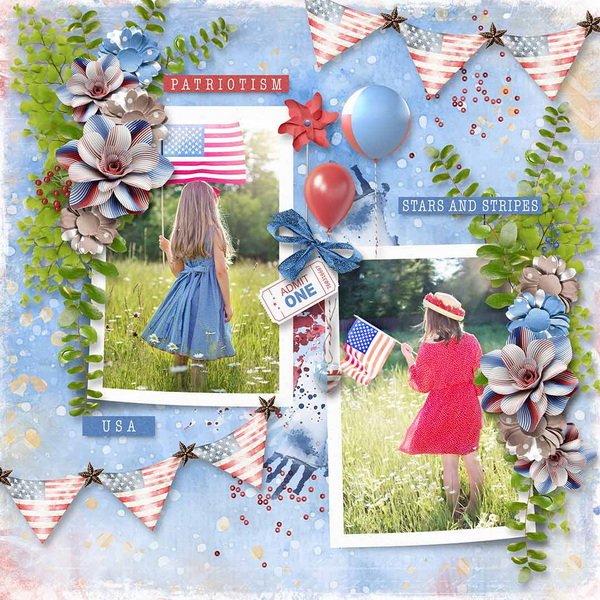 ---