One Mans Trash is Another Man's Treasure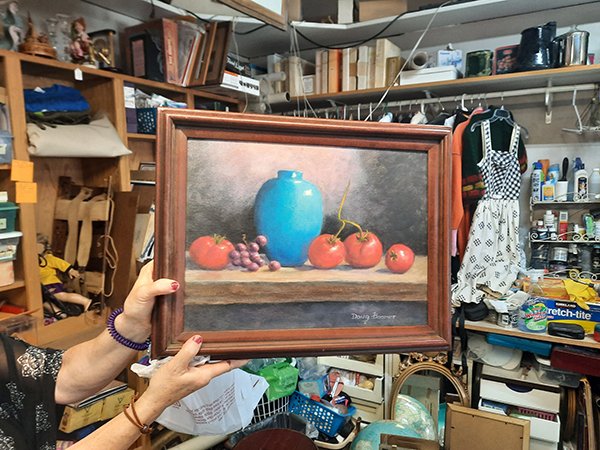 "One man's trash is another man's treasure."
This is a proverb that I live by, the idea that value is subjective, and what one person may perceive as worthless, another person may view as a treasure.
I love to visit thrift stores for this reason. You never know what you will find. My daughter, Jennifer, and granddaughter, Emily,  are like-minded, so when they visited last week, we spent 4 full days visiting thrift shops in and around our small town. We also were able to shop an Estate Sale, which was a real treasure trove.
If there is anything more fun than thrift shopping, it's thrift shopping with your daughter and granddaughter, who also view this as an adventure.
Sometimes the joy is in finding items that, with a little (or a lot) of work and love can be turned into something useful and beautiful. Once I picked up a dresser from the early 1900s that had been left in the rain and was a mess. After some love (and work), it now serves as the dresser in our guest room.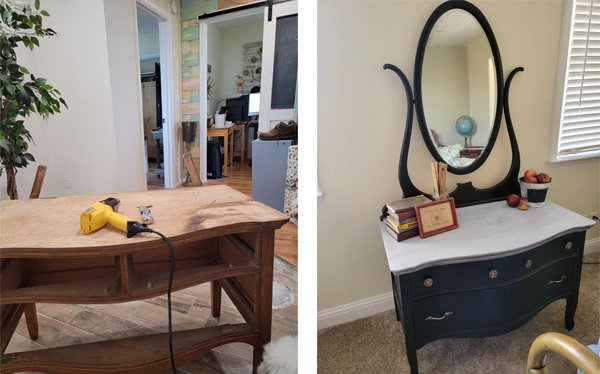 Sometimes the joy is in discovering something valuable, that had just been tossed aside. Jenn found a painting she loved. It had been dropped off at the shop the day before, with a lot of other discarded items, and the shop owner hadn't priced it yet. When Jenn asked her what she wanted for the painting, the owner did some research and found that the painting was an original watercolor and was valued at $400.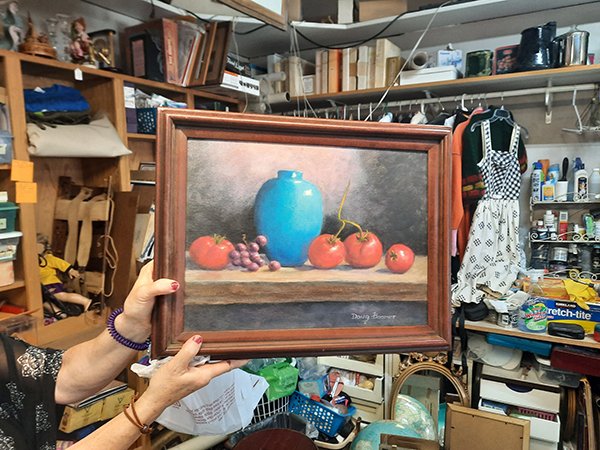 Several months ago, I purchased a gorgeous grandfather clock for $25. When I got it home, my husband noticed how heavy it was. After some research, we realized it was solid mahogany, from the early 1950s. I took a picture of it to the local clock store, and the owner had the exact one in his shop, selling for $600.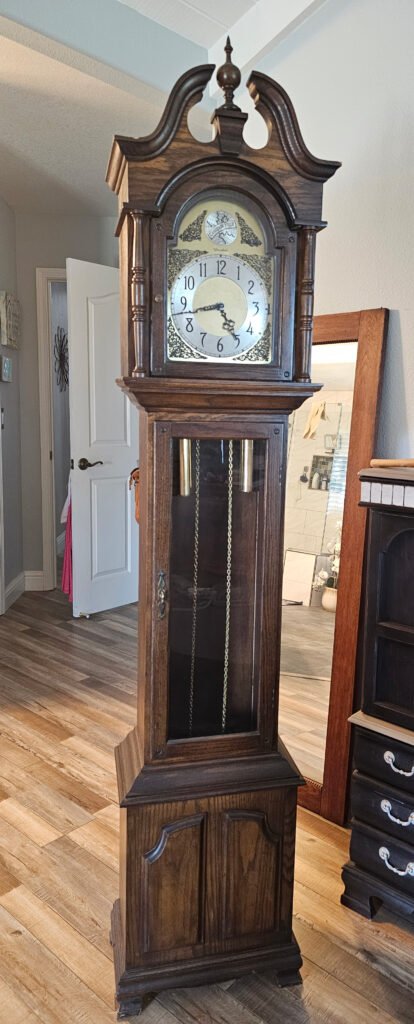 Sometimes the joy is in just finding something that you love, and the dollar value doesn't matter at all. I found this lovely brass and wood clock that is perfect for my nightstand.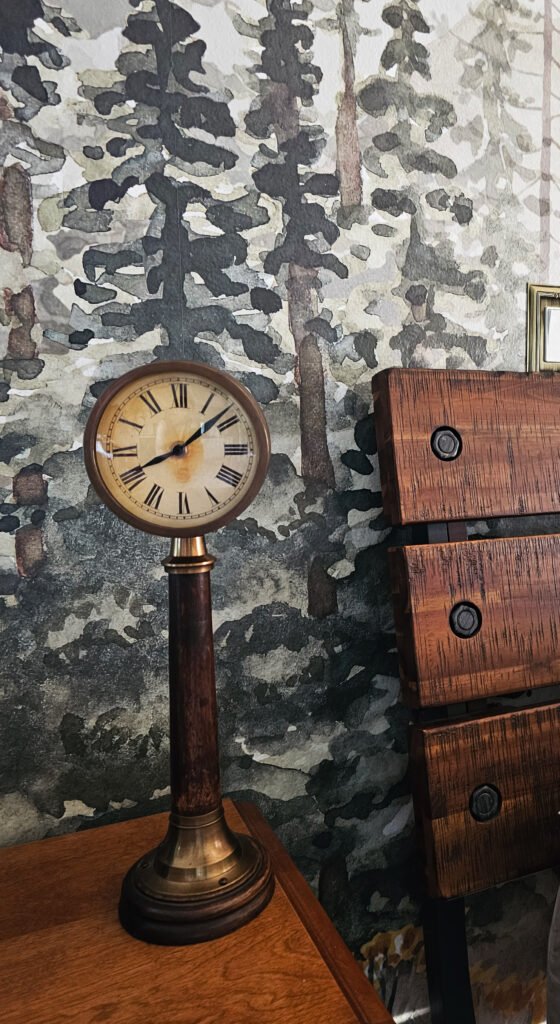 When I look at these treasures, I wonder ….. Who bought them when they were brand new? What is their story? And how did they travel from being a delight to someone, to something of little or no value to someone else? It truly makes me want to take a picture of everything in my house, type out a story about each one, and tape it to the back of each item.
I did do something similar to that on one piece I repurposed. Before I put a piece of wood on this highboy to turn it into a bench, I wrote how I came to own the piece and where I found it. It's possible no one will ever see it, but at least it's there in case someone does. I like to imagine them smiling and, perhaps, appreciating the piece even more than they might already.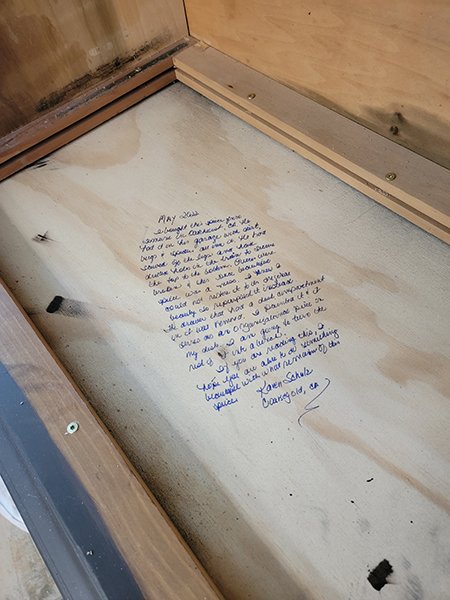 If you don't visit thrift stores, perhaps you will think of this article the next time you pass one on the street. I encourage you to stop in and browse. You never know what you will find. And take a friend. It will double your pleasure.
---