4 Ways to Use the Scatter Magic Action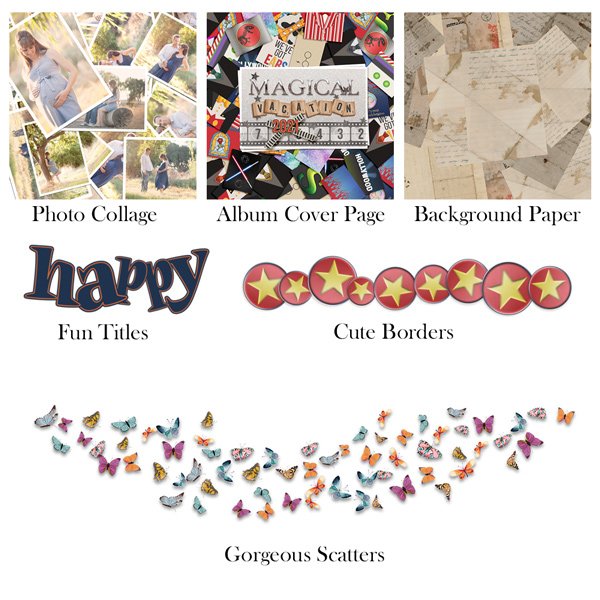 Create unique products for your digital scrapbook pages
In the realm of digital scrapbooking, there are countless tools to help us bring our creative visions to life. One such powerful tool is the Scatter Magic Action, whose versatility opens up a world of possibilities. Whether you're looking to fashion creative photo album covers, design captivating titles, create fun page borders, or generate stunning scatters, this action can be a game-changer for you. In this blog post, we'll explore the magical capabilities of the Scatter Magic Action and delve into the exciting ways it can enhance your design projects.
How Scatter Magic Works
After you install the action and click on the Play button, you will see step-by-step instructions.  One of the things you will have the option to do is adjust the density (number of copies), the size variation, and the angular rotation of your object. The choices you make will determine the output, allowing you to customize the arrangement of any element to suit your artistic vision and create a number of different effects.
Watch Scatter Magic in Action
Sample Images and Parameter Settings
Create a Collage
One of the most captivating applications of the Scatter Magic Action is its ability to create visually stunning collages. With just a few clicks, this action allows you to scatter and arrange photos in a dynamic and eye-catching manner.
Example 1: I started with 6 unique photos for this photo collage.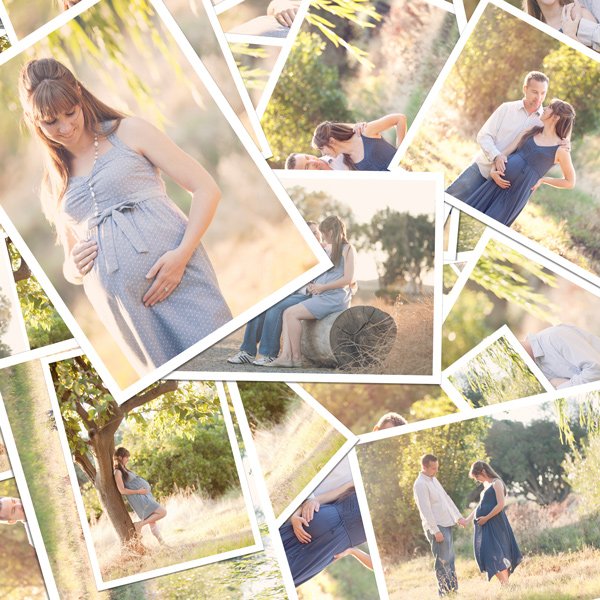 This is what the Layer Scatter Dialogue box looks like and is where you will make your parameter choices. These are the choices I made for this collage.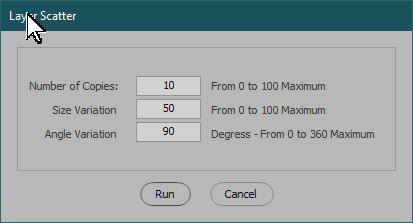 Example 2: Use your collage as is, or use it as a Photo Album Cover. That's what Yvonne did to create this truly magical page. (Kits by Studio Flergs).
Parameters:
Number of copies: 10
Size Variation: 0
Angle Variation: 90
Yvonne chose to make 10 copies of each element but did not want them resized, so chose the Size Variation of "0." The 90° angle variation created wonderful visual interest.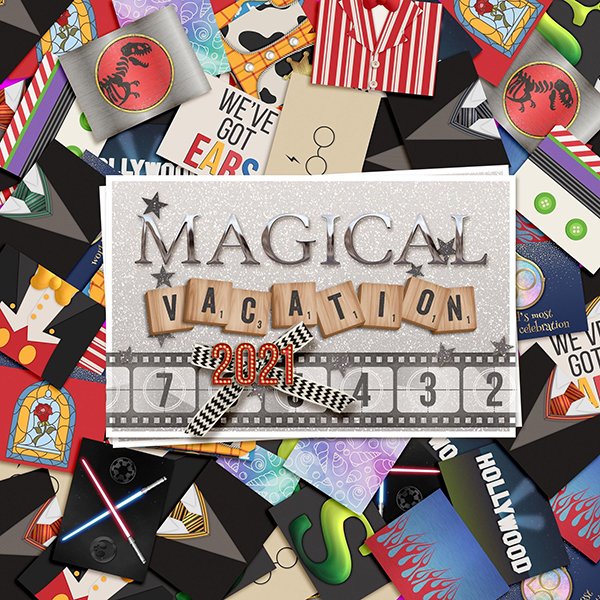 Example 3: Use papers to create a unique, collaged background paper.
Parameters:
Number of copies: 10
Size Variation: 25
Angle Variation: 90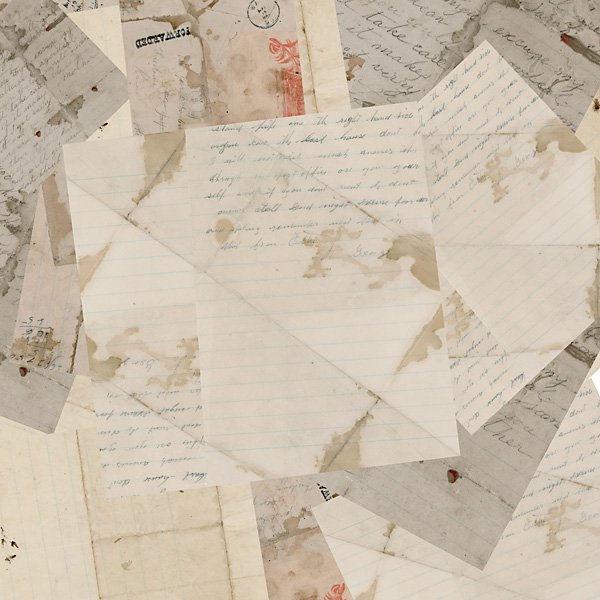 Create a Custom Title:
Titles play a crucial role in capturing the attention of the audience and conveying the essence of your design. With the Scatter Magic Action, you can transform your titles into visually captivating masterpieces. By applying the action to individual letters or words, you can scatter and arrange them in a way that adds depth, dimension, and visual impact.
Before: 5 individual letters in PNG format, each on its own layer

Parameters:
Number of copies: 0
Size Variation: 35
Angle Variation: 25
I chose "0" copies because I didn't want any more letters. I wanted just a slight variation in the letter sizes, so chose the Size Variation of 35. A 25° Angle Variation gave a whimsical look to the letters, without making the word hard to read. After running the action, I moved the letters closer together and overlapped a few for more visual interest.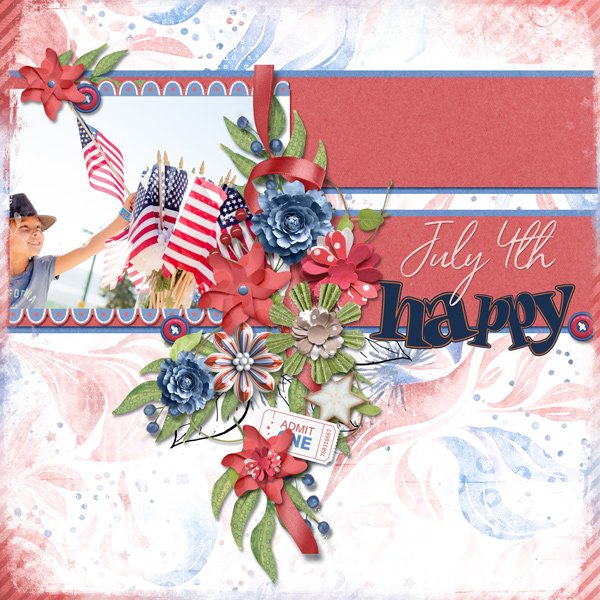 Create a Custom Border:
Another exciting application of the Scatter Magic Action is its ability to create fun and unique page borders. Whether you're designing a flyer, a poster, or a scrapbook page, adding a creative border can make your design stand out.
In this example, I duplicated 1 element from Freedom Fest 8 times and aligned them horizontally.

Parameters:  
Number of copies: 0
Size Variation: 40
Angle Variation: 300
Once the action had run, I added a shadow and overlapped the elements.

Create a Page Scatter
Example 1: Create a full-page scatter with the action, using kit elements, shapes, letters, or even words, transferring mundane pages into captivating works of art.
Parameters:  
Number of copies: 25
Size Variation: 50
Angle Variation: 180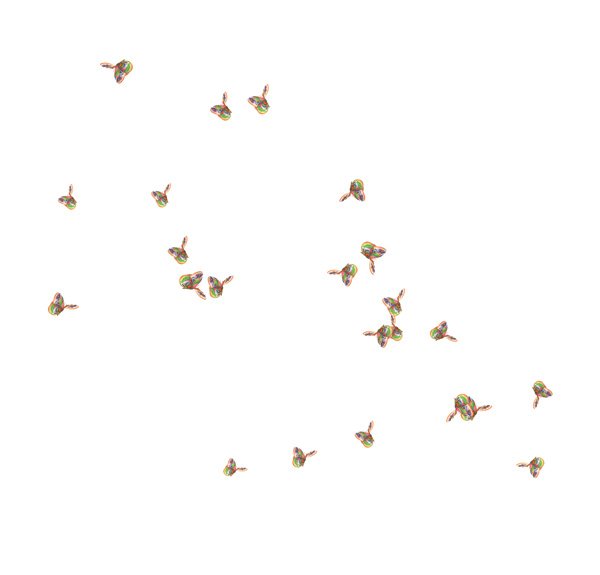 Example 2: Create a scatter across a page, based upon the size of your document.
This scatter was created by Renee. She chose a document size of 3600 px wide by 600 px in height, to create this lovely butterfly scatter. Once the scatter was created, she selected one butterfly layer at a time and moved it into the position she wanted to create this unique design.

The Bottom Line:
The Scatter Magic Action is a true ally for designers and enthusiasts alike, enabling them to unleash their creativity effortlessly. Whether you're crafting photo collages, adding fun page borders, designing captivating titles, or creating stunning scatters, this action offers a simple yet powerful way to transform your projects. By leveraging the various parameters and giving free rein to your imagination, you can create designs that are visually striking, unique, and captivating. Embrace the magic of the Scatter Magic Action and unlock new dimensions of creativity in your designs.
Available at:
Karen Schulz Designs   |   Gingerscraps   |    Oscraps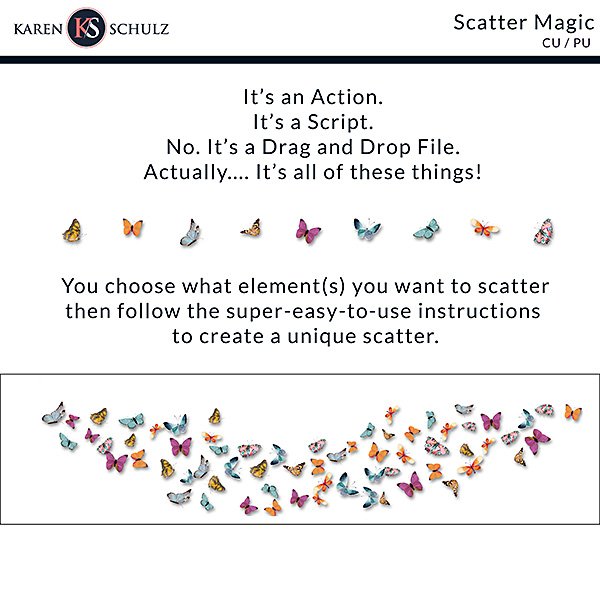 ---