How to Wirelessly Transfer Cell Phone Photos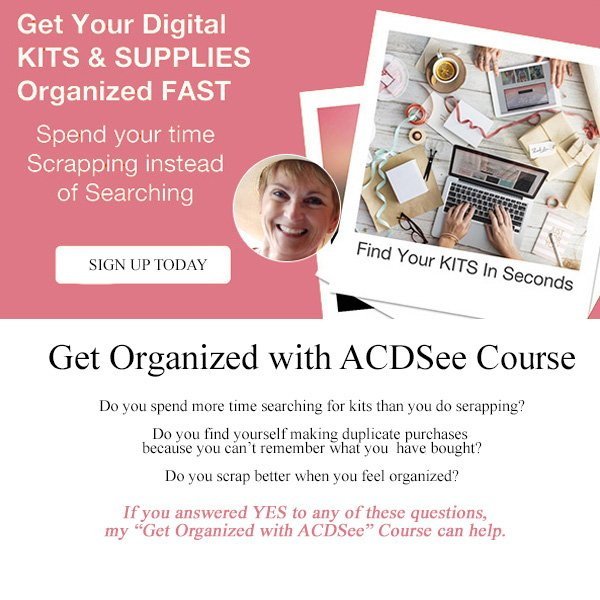 How to Wirelessly Transfer Cell Phone Pictures to your computer? Is it a mystery or do you have this process down pat?
There are many ways to Wirelessly Transfer Photos From Your Phone to a PC.  But my favorite way to do this is, by using the Mobile Sync app that is available with acdsee software. This is the software program I use to organize my photos and digital scrapbooking supplies too.
What you need to have or do:
Mobile Sync is an app that acdsee introduced with acdsee Photo Studio Standard 2018. When you download ACDSee 2018 and newer versions, a Mobile Sync Folder is automatically created and added to your computer structure.
Download the Mobile Sync app from the Play Store to your cell phone.
Once you open the Mobile Sync app, you will be asked to select your Target destination. Choose the ACDSee Software version that you have.
Settings:
To access Settings, click on the Cog in the lower-left corner of your phone screen. There are several settings that you can choose to utilize, but the most important are:
Select how you would like your Filenames to appear:

Year/Month/Date/Hour/Minute/Seconds
Year/Month/Day Original  (This is what I use).
Year/Month/Date/Hour/Minute/Seconds/Original

Select how you would like to handle your files.

The options I use are:

File names: Year/Month/Date/Original
Subfolders: Date Taken (Year/Month/Date)
File Collision Handling: Automatic
Transferring Images:
Open the ACDSee app on your phone.
Touch the 3 dots in the lower right corner of the phone screen to choose which files you want to upload.
Click on the Up arrow in the upper right corner to upload the selected images to your computer.
The uploaded images will appear in your ACDSee Mobile Sync folder, within the folder structure you have chosen.
And that's it! That's how easy it is! I absolutely love this feature. No cables to hook up or no complicated 3rd-party applications to install and learn.
If you would like to see a short video demonstration of this process, click HERE. 
ACDSee offers a trial of their software. This is a great option when you are considering a purchase.  I use ACDSee Photo Studio Home 2020.  ACDSee offers great sales on their products, so be sure to check it out and take advantage of their special offers! (I purchased the Lifetime License, which is a one-time fee, and the best deal for my use).
 If you would like to get your digital scrapbooking supplies organized, as well as your photos, my Get Organized with ACDSee Course can help.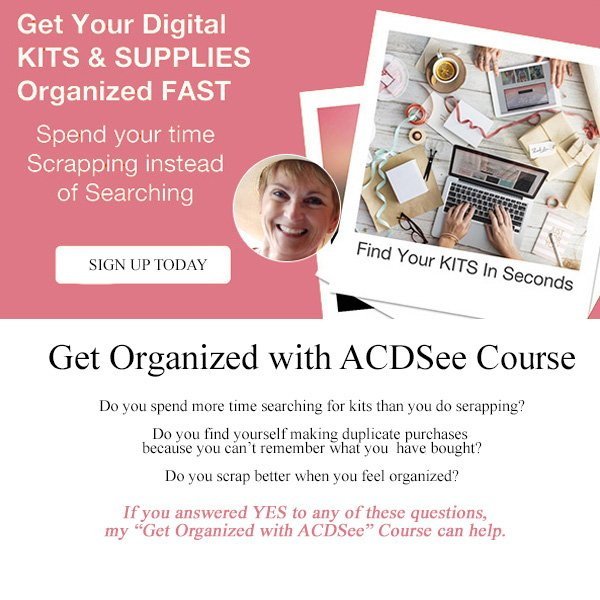 ---