Are you familiar with the book or movie "Polar Express?"
"The Polar Express is about faith, and the power of imagination to sustain faith. It's also about the desire to reside in a world where magic can happen, the kind of world we all believed in as children, but one that disappears as we grow older." – houthtonmifflinbooks.com
This served as the information for "Santa Express," the new collaboration between me and Linda Cumberland.
Santa Express is a MEGA kit with 180 elements (157 unique and 23 recolors) and 24 shabby patterned papers. And even at that, we had trouble stopping!
The Collection has fun and useful Extra Packs to help you design digital scrapbook pages or albums easily. It is also great to use for Christmas cards, table name placement cards, thank you cards, gift tags, bookmarks, and any type of papercraft.
You'll find Santa Express at Karen Schulz Designs | Gingerscraps | Oscraps
Be sure to stop by and download the Santa Express Gift that is waiting for you too!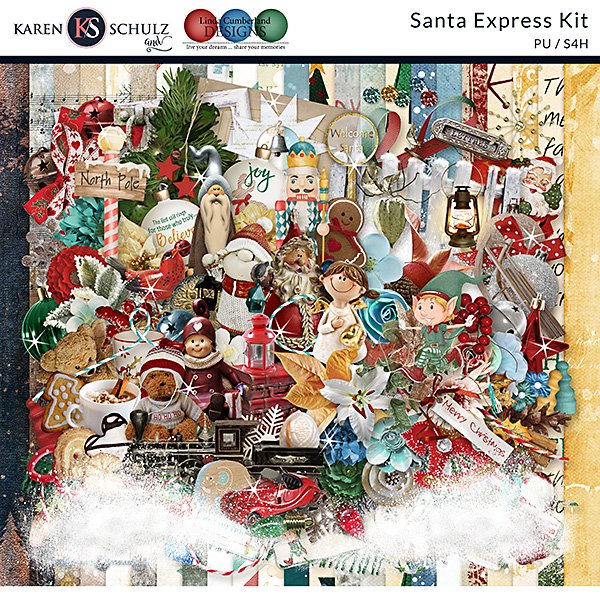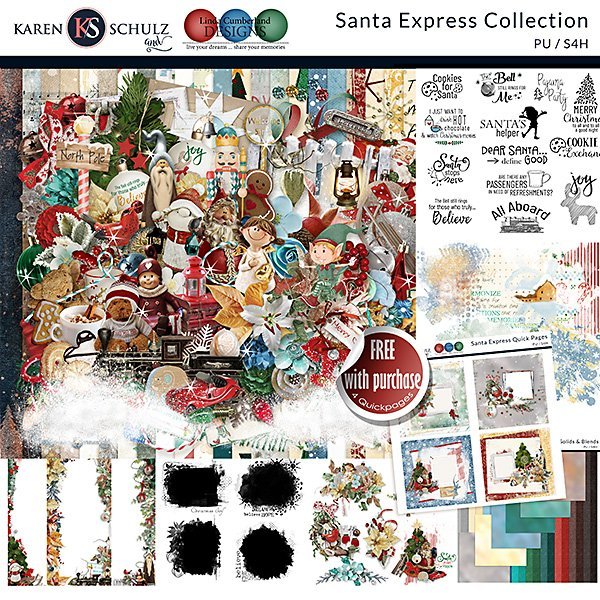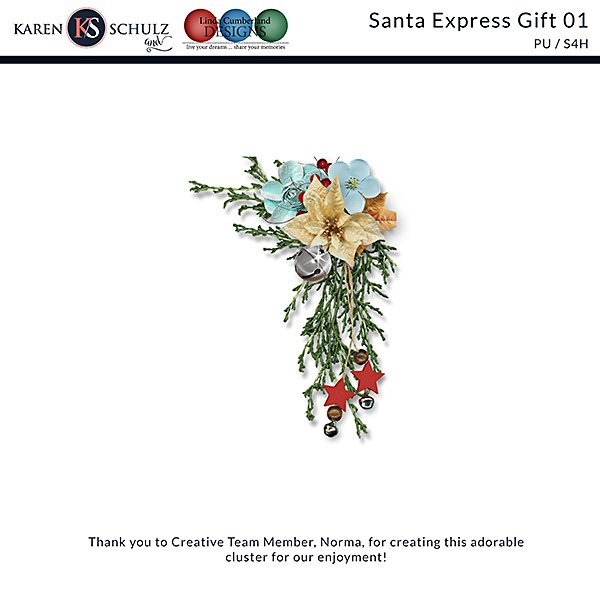 I simply love this Santa Express page created by Olga. Be sure to read the journaling! For more inspiration, visit my shop and see the Detailed Images for either the Kit or the Collection.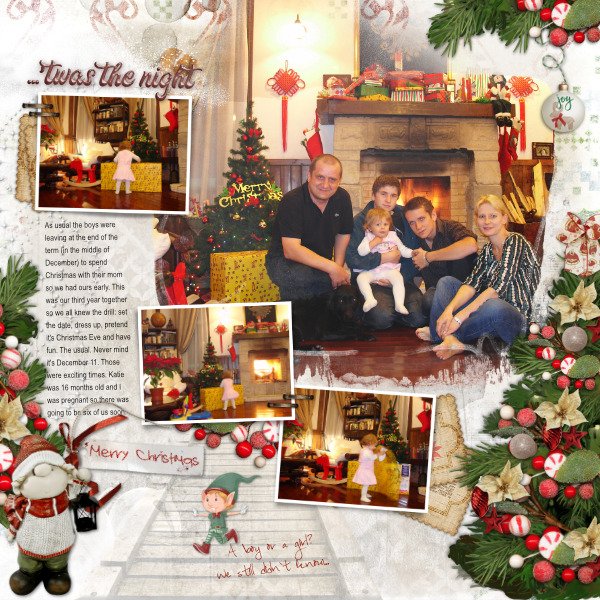 Happy Creating!
---