Possibilities – An Artsy Digital Scrapbook Collection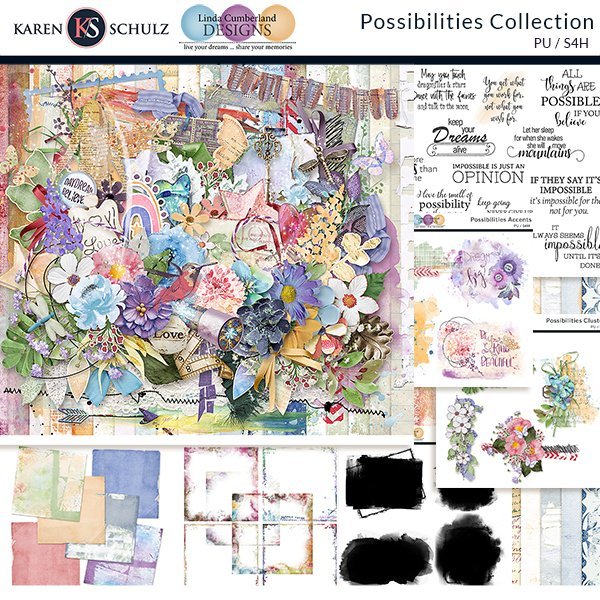 There's a whole universe of possibilities out there! This year, we enter a new chapter in life and whatever you want to achieve is possible. Get there however you choose – on your own or with friends and family by your side. Be passionate, stick to your goals, stay positive, and keep moving forward, no matter what life throws at you.
My digital scrapbook Collection, "Possibilities" (a collaboration with Linda Cumberland Designs) was designed in soft pastel shades of blue, purple, gold, and green and includes unique elements and lovely textures backgrounds. It is perfect to create digital scrapbook pages or projects telling YOUR story.
Find Possibilities at Karen Schulz Designs | Oscraps | Gingerscraps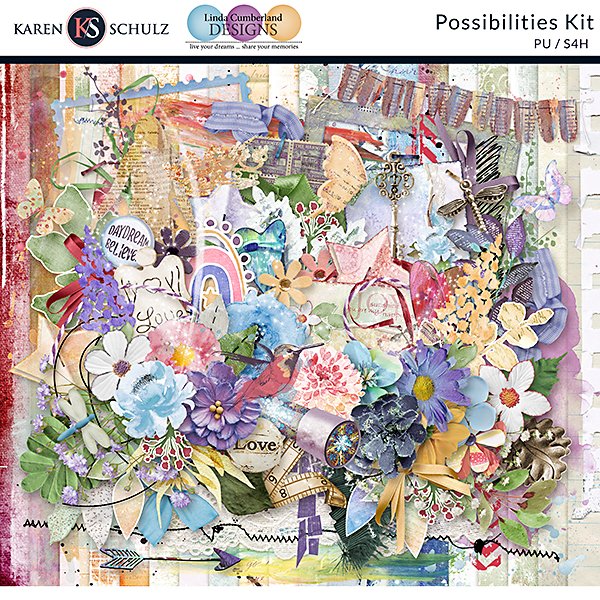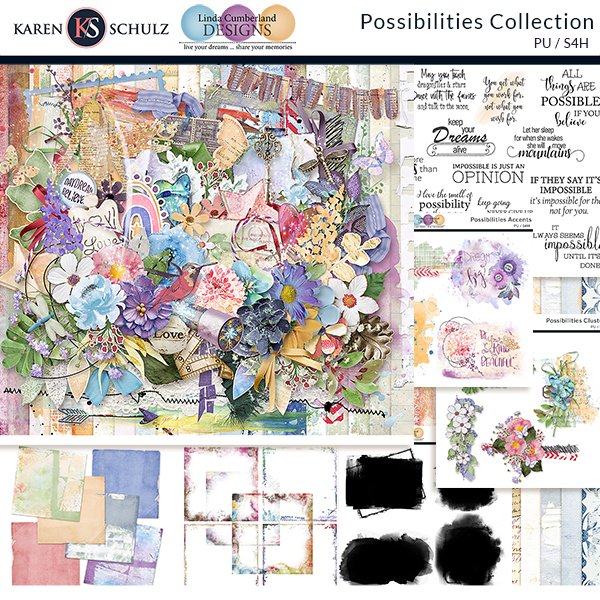 Do you ever stare at a blank page on your computer and wonder how to start your layout? Word Art graphics, Clusters, Accents, Edges, Masks, and Shabby Papers are included in the Collection, along with the Kit, of course, to help make your digital scrapbook pages easier and faster to create.
Scraplifting is another way to get a headstart on a page. Here is some inspiration from my creative team. Look at their pages, choose one you like, and replicate it. There's absolutely nothing wrong with that!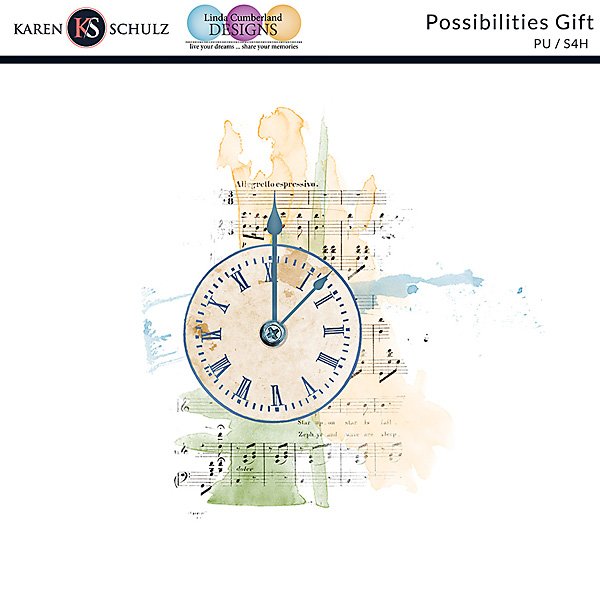 The Possibilities Gift is available for a limited time in my shop, so be sure to pop over and download it before it's no longer available.
I hope to see some of your own digital scrapbook pages. What did you think was impossible that you made possible?
---