Life After 50 is a Digital Scrapbooking Kit by Karen Schulz Designs. It includes a variety of elements to create traditional, artsy, or whimsical-themed scrapbook pages, digital art, and printable art projects.
In real life, "life after 50" is all about options and flexibility. We all hope at that stage in life we will have the ability to do more of what we want when we want – the ability to slow down, to learn new skills, to pursue some of our favorite passions, and to spend more quality time with family.
The Life After 50 Kit has unique elements and papers, and the Collection includes the kit, as well as Word Art, Edges, Cluster, and Border Packs – everything you need to help you document your life's adventures.
Available at: Karen Schulz Designs | Oscraps | Gingerscraps | MyMemories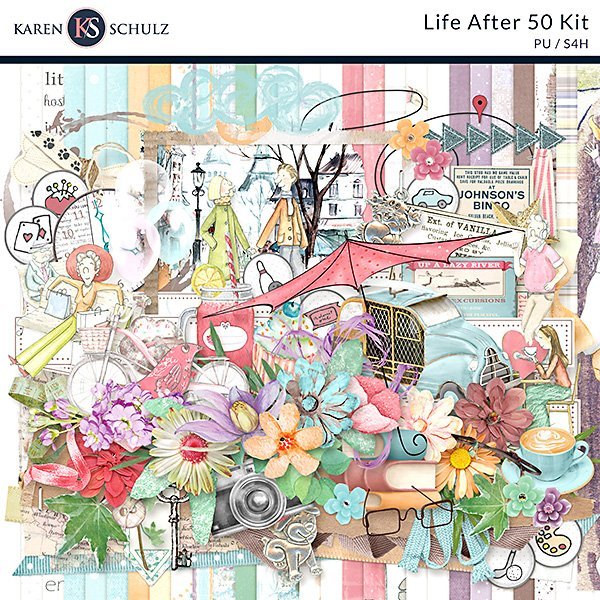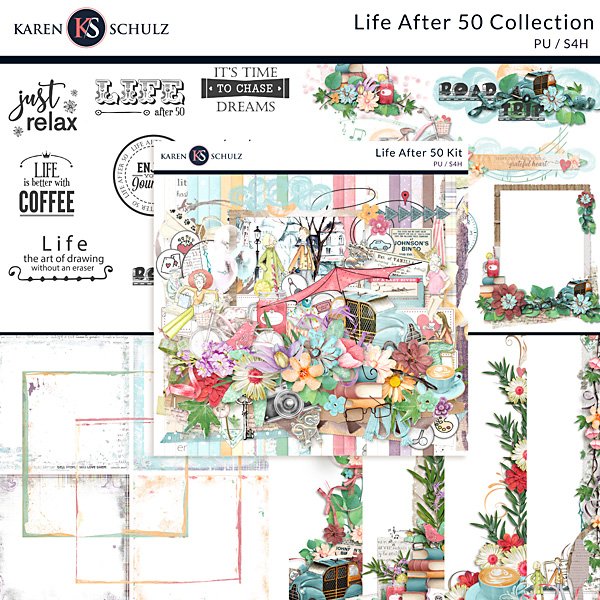 Inspiration from my creative team and that of Oscraps and Gingerscraps!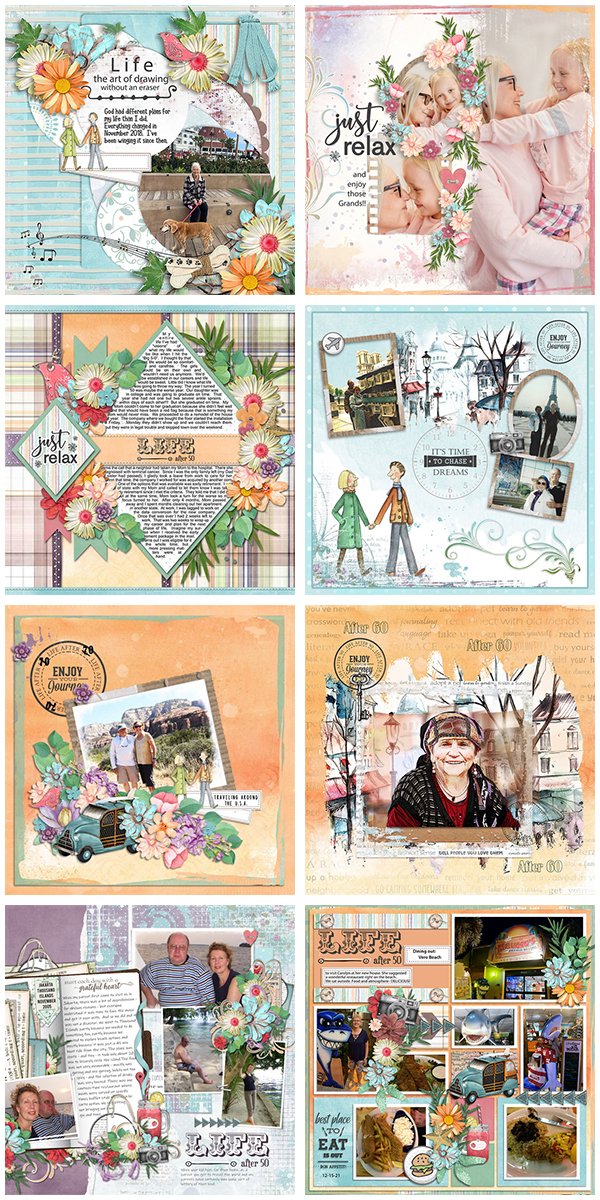 Be sure to visit any of my shops to pick up a sweet FREEBIE Cluster Gift, which is a great Page Starter!
I would love to read about your own adventures and see your pages. Please feel free to upload them to my gallery at Gingerscraps and/or Oscraps!