Life After 50 Digital Scrapbook Kit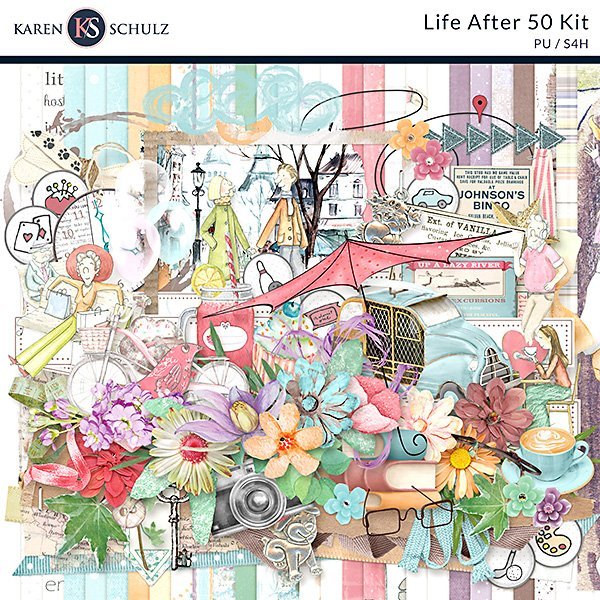 Life After 50 is a Digital Scrapbooking Kit by Karen Schulz Designs. It includes a variety of elements to create traditional, artsy, or whimsical-themed scrapbook pages, digital art, and printable art projects.
In real life, "life after 50" is all about options and flexibility. We all hope at that stage in life we will have the ability to do more of what we want when we want – the ability to slow down, to learn new skills, to pursue some of our favorite passions, and to spend more quality time with family. Live your best life, with no regrets, and tell your story. Your family will thank you for it.
Do you need some ideas for life or your own scrapbook pages:
Conquer a long-held fear
Try out a different hair-style
Start a book club
Adopt a pet
Learn to garden… or cook… or anything else you don't think you're good at.
Finish a crossword puzzle… and
Start journaling your story!
The Life After 50 Kit has unique elements and papers, and the Collection includes the kit, as well as Word Art, Edges, Cluster, and Border Packs – everything you need to help you document your life's adventures.
Available at: Karen Schulz Designs | Oscraps | Gingerscraps | MyMemories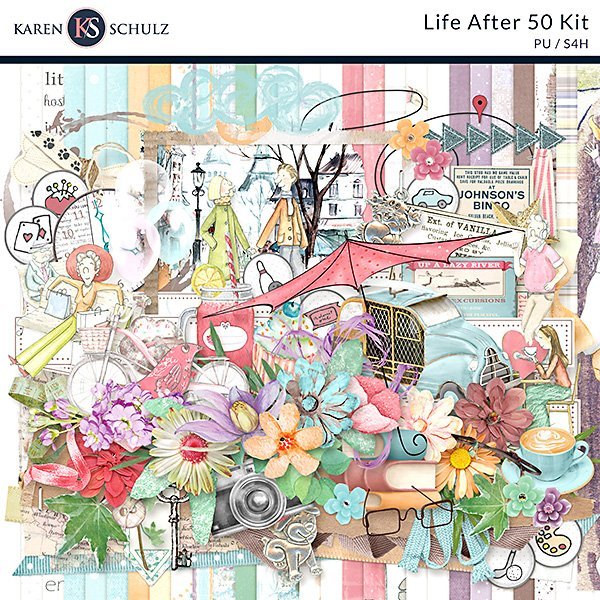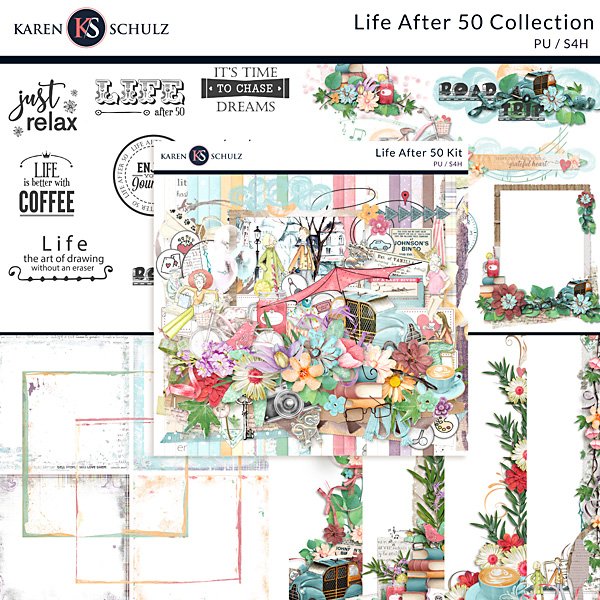 Inspiration from my creative team and that of Oscraps and Gingerscraps!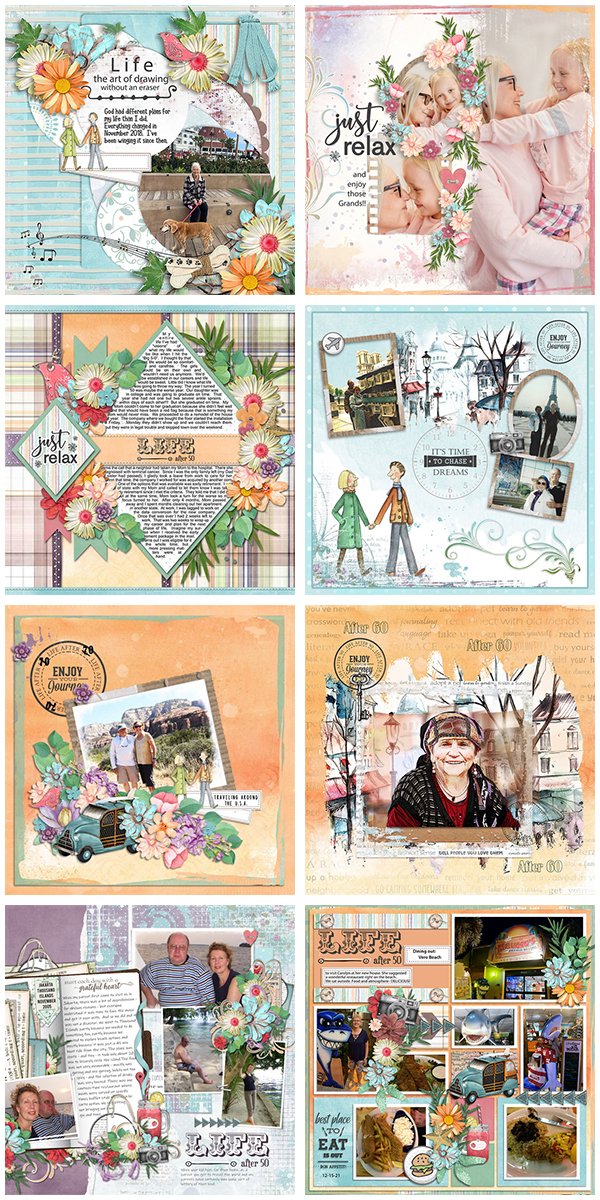 ---