Tell me a Story About Your School Days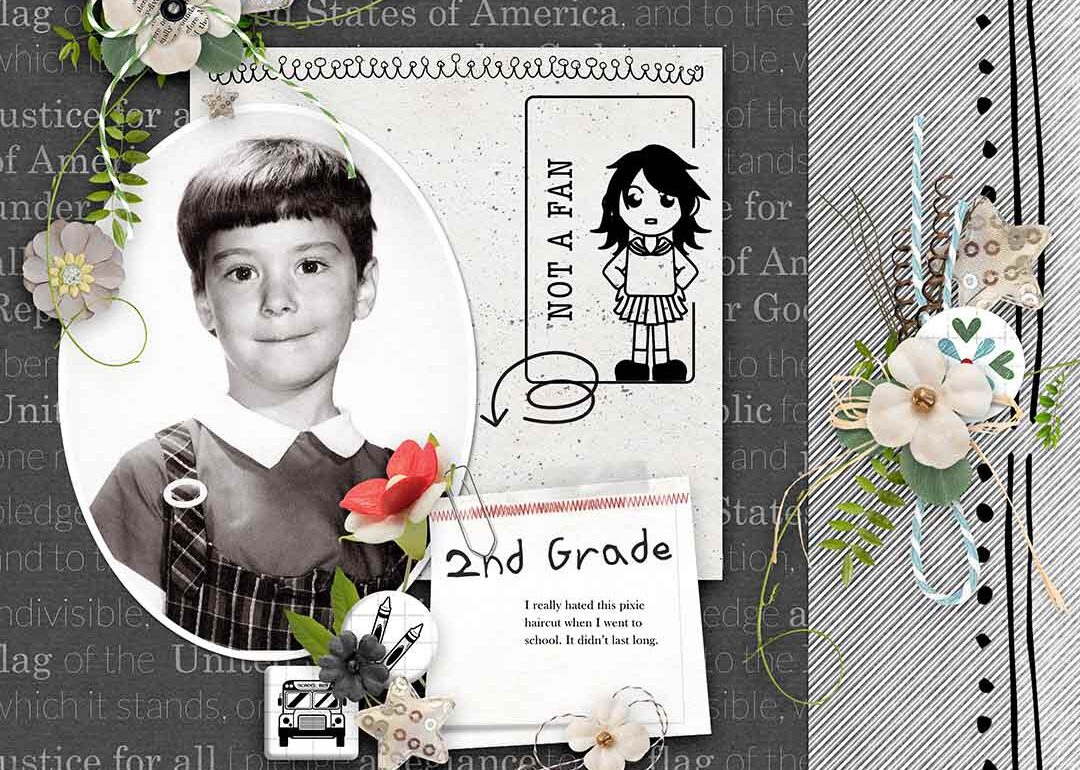 For many people, their school days are filled with memories of learning and exploring new subjects, making new friends, and participating in extracurricular activities. Some people may have had a particular teacher or mentor who had a significant impact on their lives and helped to shape their future aspirations. Still, others might remember exciting school trips or field trips, sports events, musical performances, proms, school dances, or other special events.
There are also those who weren't fond of school, who found it hard to make friends or to sit still in class. They might not have received the appropriate help they needed to learn. Or they didn't feel comfortable joining in group activities.
Whatever your specific experiences may be, they have played an important role in shaping who you are and what you value.
From a distance, when we think of our days in school, we can gain new perspectives and insights into our experiences. Telling our stories can be a valuable way to process those experiences and also, perhaps, encourage and inspire others.
The My Story Project was designed to help you create a digital scrapbook about you; about your stories.  The first release of My Story focused on your Early Years (birth through the first day of school).  The second release focuses on the time period that you were in school. With over 75 Prompt questions, this segment of My Story will encourage you to share stories not only about your school days but also your home life, your friends, and many other subjects of interest.
We all have stories to tell. We all have someone who will want to read those stories – whether that is now or in the future. Here's how I can help you get started with this part of the My Story Project:
My Story School Years Products
This segment of My Story elements, papers, flairs, paper edgers, over 75 Prompts (in the Collection and Mega Collection) and other products to help you put your scrapbook pages together quickly, maximizing your time for storytelling.
Find My Story at Karen Schulz Designs  |  Oscraps  |  GingerScraps  |  MyMemories
Be sure to keep scrolling for inspirational pages, perfect for scraplifting.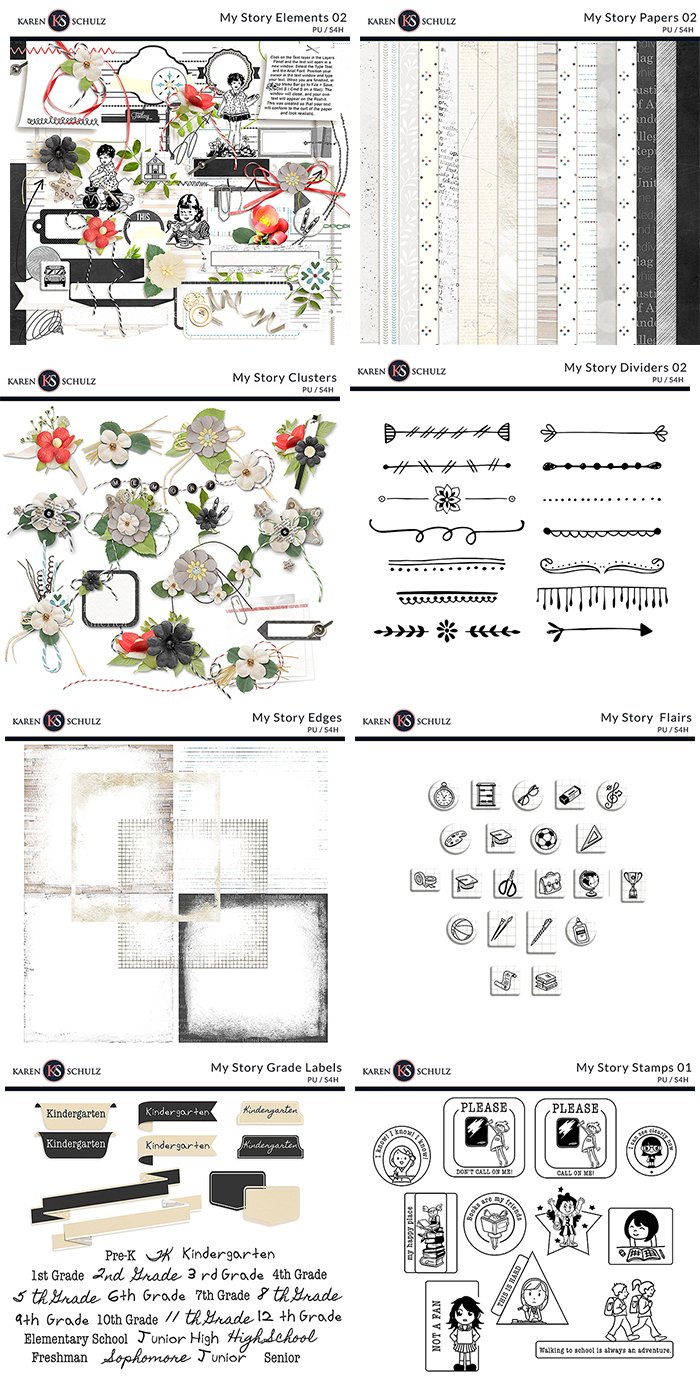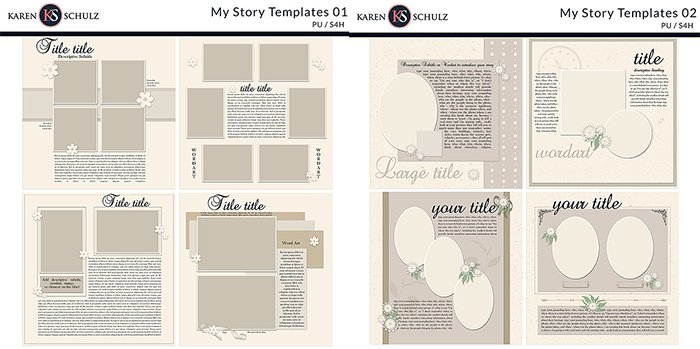 Layout Inspiration

I look forward to reading YOUR stories.

---