Vintage School Digital Scrapbok Kit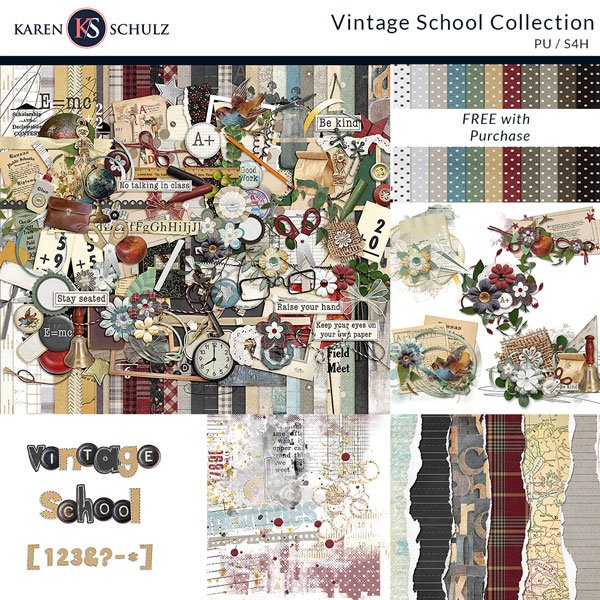 My newest Collection, Vintage School, aims to create a fun and nostalgic environment for you to relive your school days and to allow you to experience the things you enjoyed most about your school years. Whether it's revisiting your favorite subjects, teachers, or activities, Vintage School provides unique papers and elements to create new digital scrapbook pages or projects while also cherishing those memories.
Not only do I have a great Sale for you on this new product line, but I also have a Gift for you as well as a multitude of scrapbook pages ready for you to scraplift!
Vintage School Can Be Purchased:
Karen Schulz Designs   |   Oscraps   |   GingerScraps   |   MyMemories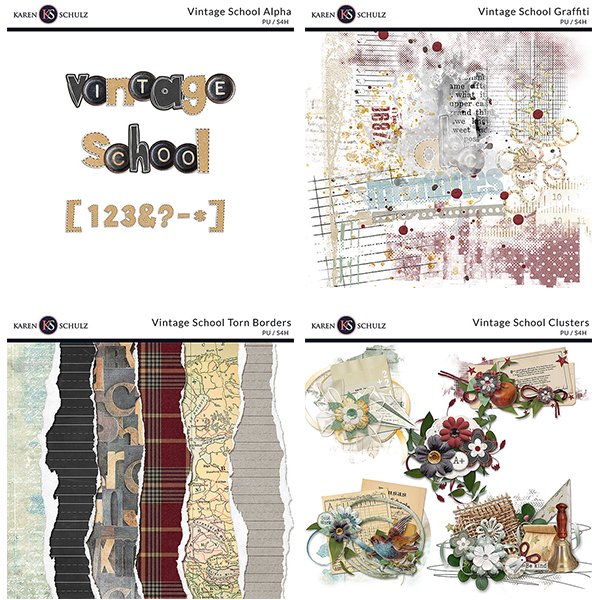 Be sure download this cluster to use as your own page starter!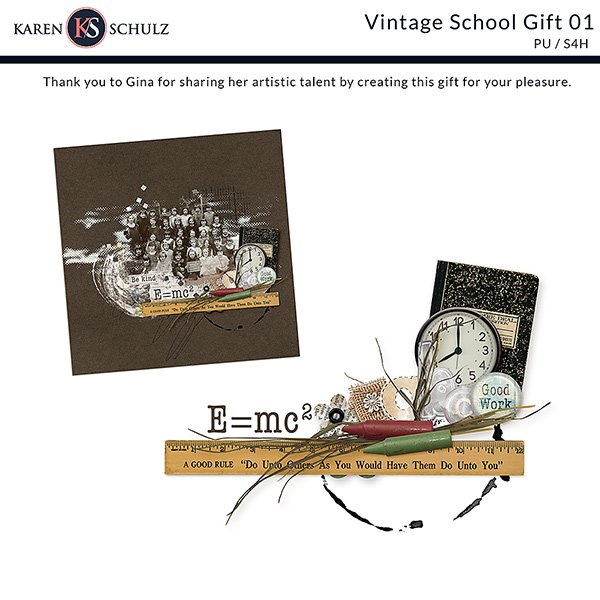 There is so much yummy inspiration here! Don't "reinvent the wheel;" scraplift to your heart's content!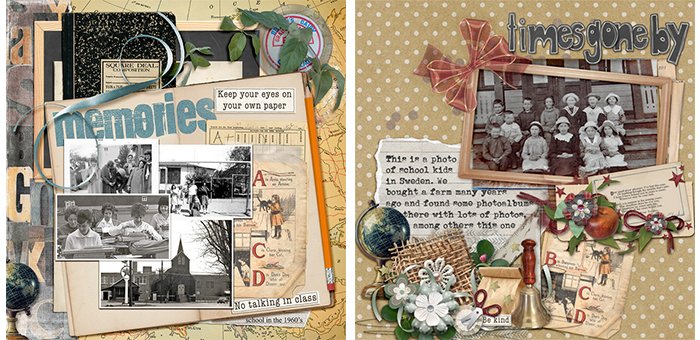 I look forward to seeing your own pages and reading your stories.
Please join us in the Karen Schulz Designs Facebook Group
Become a Newsletter Subscriber
Karen Schulz
Karen Schulz Designs
---