The Marriage of Nostalgia and Candy
I'm really not a "candy person." Give me cookies and you will be my Best Friend Forever. (Yes, I can be that shallow).  But candy?  It typically doesn't tempt me that much.  Let it be known though, that I don't consider dark chocolate to be in the "candy" category. That is in its own must-have category, especially if it's mixed with mint.  But I digress. When my husband, Rick, and I found ourselves in the tiny town of Sonora this week, and we saw The Candy Vault we could not resist going in.  The building itself has an incredible history. Most interesting was the shop had once been a bank – thus the title of the store, I'm certain.  The bank vault is still part of the store (photo courtesy of The Candy Vault FB page).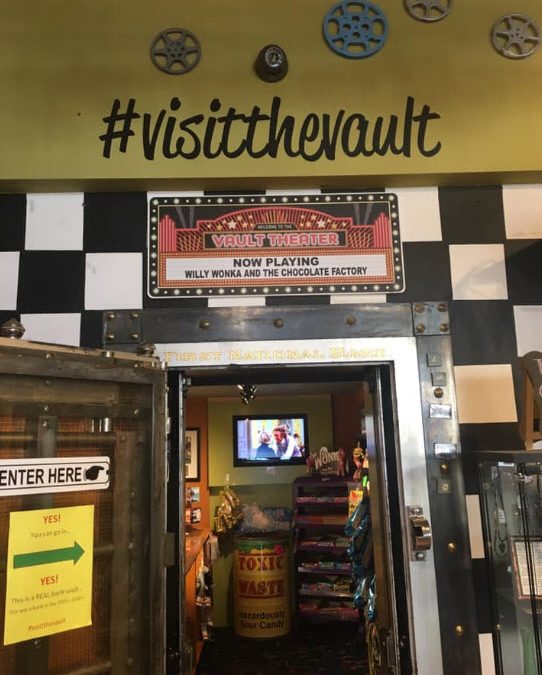 The store offers an incredible array of candy, much of it nostalgic, which is what appealed to both of us so much. We would see one candy that brought back tastes and smells and memories, and before we could fully enjoy that moment, our eyes would land on another candy that would do the same thing. We found ourselves saying, "Oh, look!" over and over again. We were like kids in a candy store. Literally. Pez, Dots, Slo Pokes, Sugar Babies, Black Jack Gum, Cinnamon square suckers, Rock Candy…. you name it. I don't think there was anything there that hadn't been part of our childhoods.  There was a Rexall Drugstore just 3 blocks from my childhood home. I remember so well walking down there with a penny, nickel, or sometimes a dime in my hand. I remember standing in the candy aisle, taking forever to contemplate all of the goodies I could purchase with the money I clutched tightly in my hand. Sometimes the money was tied into a knot in a handkerchief so it was less likely to get lost. The candy we saw at The Candy Vault? It had all been at "my" drugstore.  We left The Candy Vault with a bag full of our favorite childhood candy and a heart full of sweet memories.  We bought some of the candy for our kids, some for ourselves.  Will we eat all of what we bought for ourselves? Probably not. But who can resist a memory?  What was YOUR favorite candy when you were young?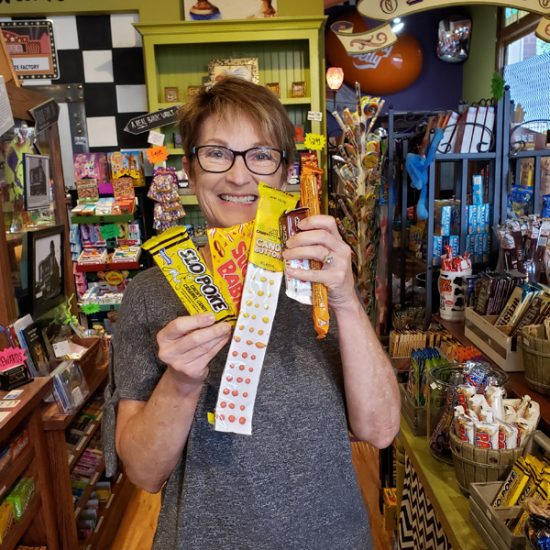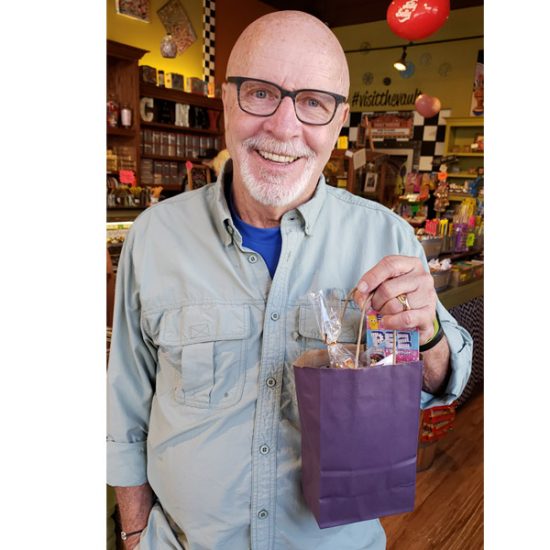 ---