It's been a rough week for our Bichon, Riley. For 2 months, he's been fighting what appeared to be an ear infection. When different antibiotics wouldn't help, the decision was made to sedate him so the veterinarian could get a good look into his ear.  Since he was going to be sedated, we decided to have a small growth on his leg removed at the same time.
The ear diagnosis? – the presence of a foxtail very close to his eardrum. Deja Vu?  Yes, this is the 3rd time Riley's had a foxtail (or foxtails) in his ears. I think I'm going to get him a knit cap to wear when he goes outside.  He came home with antibiotics for his ear, with 5 stitches in his leg, and a big bandage to protect the surgical wound.
Five days later, on the morning of his post-operative appointment, Riley wouldn't put any pressure on the leg he had surgery on, although he had been fine all week.  Off to the vet we went, worried he had an infection.
The vet asked if Riley did a lot of jumping. Seems he now has a sprained /strained ACL. Sigh… so now Riley has an even BIGGER bandage on his leg, that looks and feels very similar to a cast.
Poor Riley.
But through all of this we were able to learn something new about Stella. It's been obvious since the day Stella came into our family that Riley adored her. He follows her around, wants to lay by her wherever she is, and pretty much lets her do whatever she wants to him – like bark in his face, try to get him to play with her when he doesn't want to play, things like that. But Stella? Did she love Riley as much as he loves her? It didn't seem so.
But after this week, I am happy to say that we were wrong. Stella was very upset when Rick took Riley to the vet and she was left behind. She whined and wiggled out of my arms, then ran over to the door where she could see them driving away. Did she want to go? No. She hates getting in the car. But she didn't want to see Riley go somewhere without her.  She sat by the door, looking outside, waiting for him to come back, for 30 minutes, without moving a muscle.
When Riley got home, Stella sniffed him all over, followed him around for a while, then gradually went back to acting like she didn't really care what he did.
Ahhh… but now we know. It's all an act.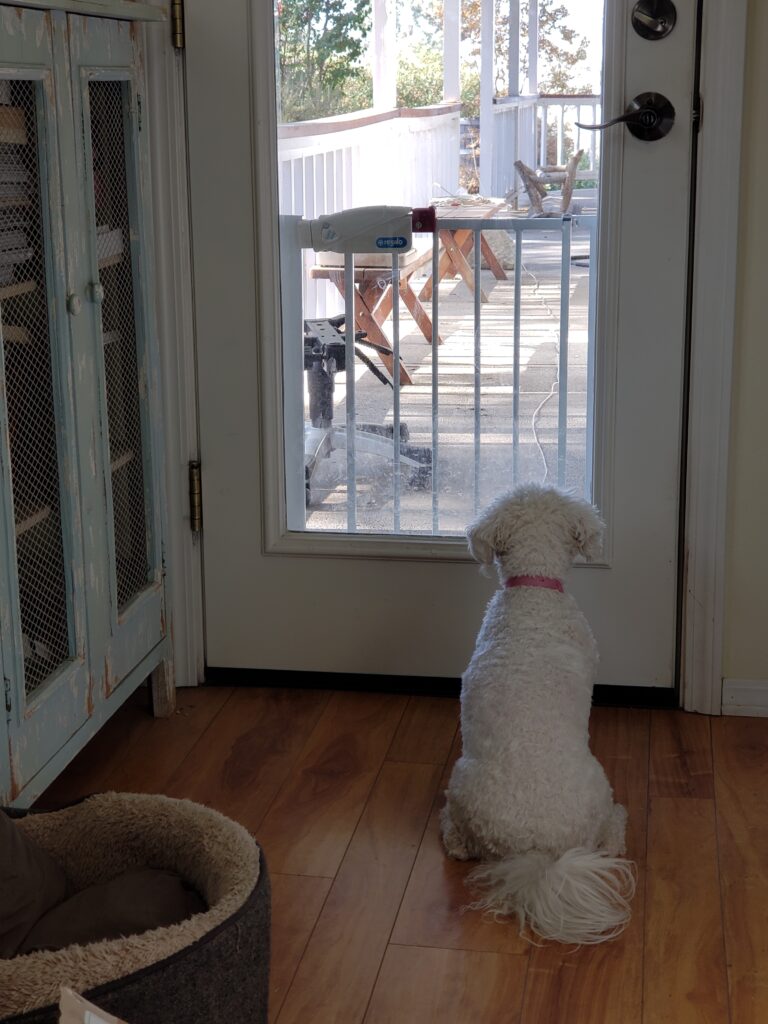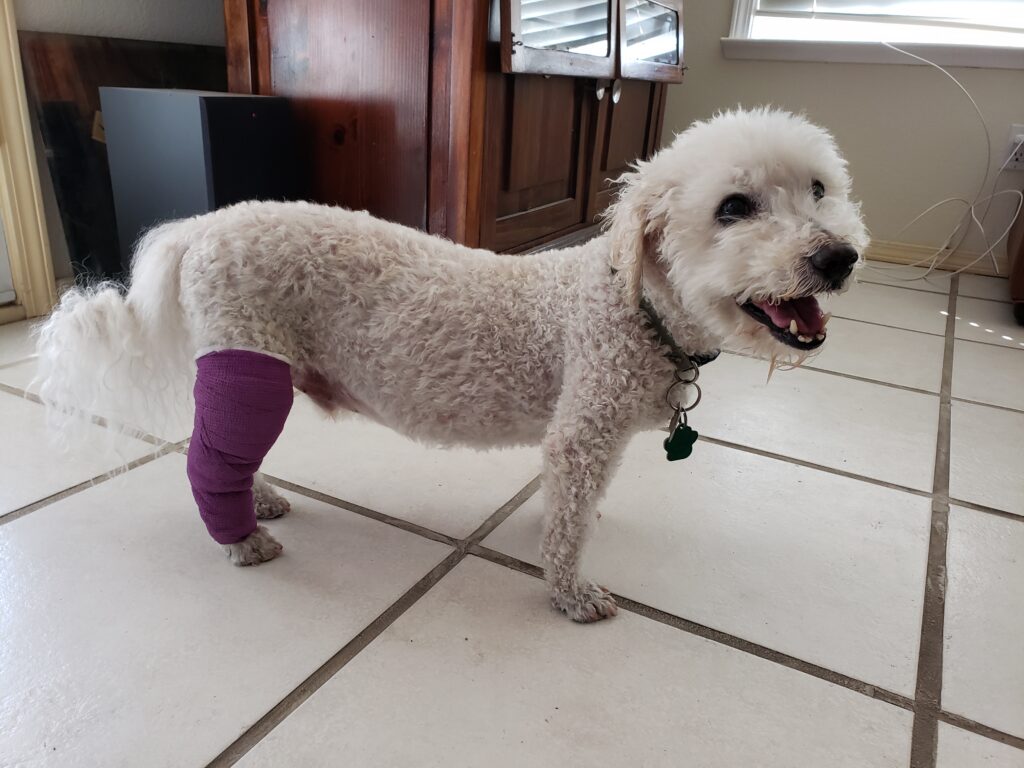 ---