Can You be Proud of Someone Else's Accomplishments?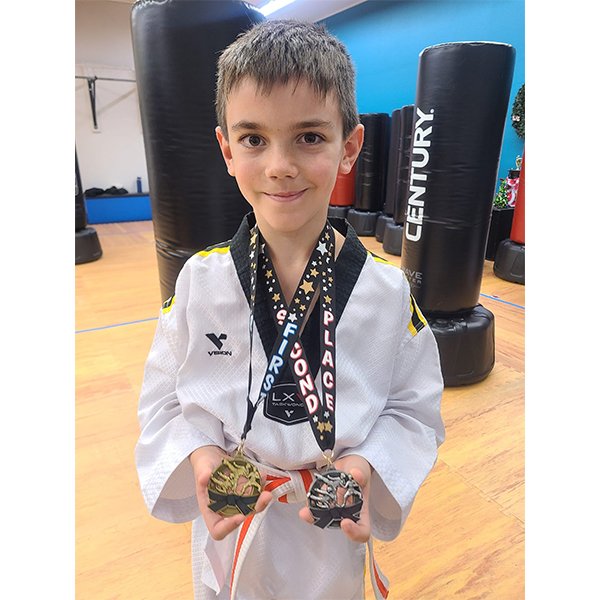 When someone we care about does something impressive or extraordinary, it's common to say we're "proud" of them. In the past, I've felt strange using that word when I didn't do anything to help bring about that accomplishment. For example, when my husband ran his first marathon, I was proud of him. But I didn't get up in the dark to run miles before going to work, and I didn't adjust my dietary needs to make sure I was fit enough to complete the race, and I sure didn't go on training runs even when it was raining. So how could I say I was proud of him? What did I do to earn the right to say that?
In doing research on this internal debate, I've learned that "being proud" can be defined in a number of ways:
Being proud implies lofty self-respect (Collins English Dictionary)
Having or showing proper pride in oneself, one's position, one's family (YourDictionary)
Being happy about achievements, possessions, family etc; not liking being helped or considered weak  (MacMillan Dictionary)
Feeling pleasure and satisfaction because you or people connected with you have done or gotten something good (Cambridge English Dictionary)
Definition #4 resonated with me.
Last week our 9-year-old grandson, Owen, participated in his first Tae Kwon Do Board Breaking Competition. He had been practicing; but he had a tendency, especially when breaking a board with his fist, to power punch but then pull back a little at the last minute. He had been working really hard in order to successfully complete the challenge, with a special focus on follow-through.
I love watching the video of his board-breaking exhibition, for many reasons.
I love the discipline and respect the sport emphasizes and demands, as demonstrated in the bow of Owen to his instructor before the competition, and the instructor's return bow.
After Owen breaks the first board, I love that as he got into position for the next challenge, he glanced over at his Dad (who you hear yelling, "YEAH!" )
At the 8-second mark, after breaking the board with his fist, Owen smiles and glances again at his Dad…
…. but within a millisecond, he refocuses and gets a determined look on his face as he faces his 3rd and final challenge.
And at the 12-second mark, realizing that he's successfully completed the challenge, he clenches his fists and says to himself, "I DID IT!"
But not getting caught up in his success, and instead paying attention to the discipline of the sport, he immediately bows to his instructor,
And then you can see the sheer joy on his face as he collects his broken boards as souvenirs.
It was remarkable to watch Owen's journey:  accepting the challenge, pushing through the fear, and then the pride that he took in himself for accomplishing his goal. His realization that he "did it," and the joy he took at that moment, for me, was the best moment of all.
I didn't do anything to help Owen accomplish his goal. But, yeah, I am proud of him.  And according to the Cambridge English Dictionary, that's totally okay!
---