Create a Personalized Gift in Minutes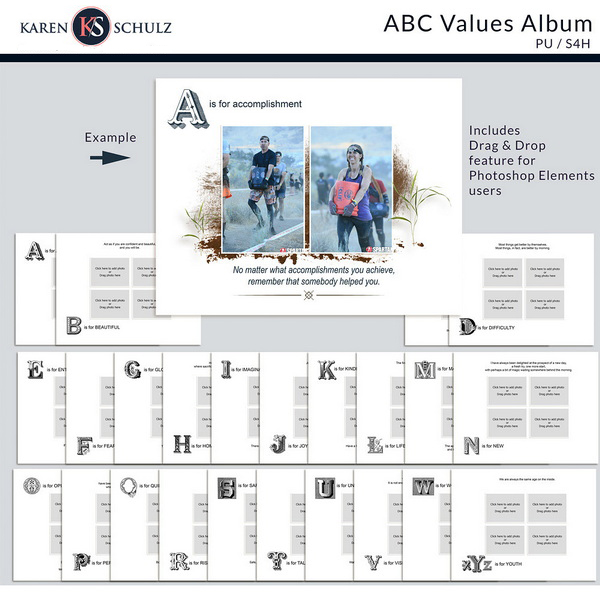 Create a Thoughtful Gift with the ABC Values Album
In a world where material possessions often take center stage, a truly meaningful gift is one that speaks to the recipient's heart and soul. The ABC Values Album is designed to do just that, offering a unique and personalized way to express your appreciation and admiration for someone special.
This versatile keepsake album allows you to capture the personality and activities of the recipient, highlighting the values that resonate with you and them. With a focus on creating a lasting impression, the ABC Values Album empowers you to curate a gift that will be cherished for years to come.
Personalize Your Creation with Your own Photos
The beauty of the ABC Values Album lies in its ability to be tailored to the individual recipient. Fill the pages with your personal photographs, each capturing a moment that embodies the values you wish to convey. Whether it's a heartwarming snapshot of a shared experience or a poignant image that symbolizes your admiration for their character, these photos will serve as tangible reminders of the bond you share.
Engage with Pre-Written Quotes and Captions
To further enhance the personalization, the ABC Values Album comes equipped with a collection of inspiring quotes and captions that perfectly complement the theme of each value. These thoughtfully crafted words provide a foundation for your reflections, allowing you to express your thoughts and sentiments in a heartfelt manner.
However, the album doesn't restrict your creativity. Feel free to tailor these quotes and captions to your liking, adding your own personal touch to make the message truly resonate with the recipient.
Create a Unique Gift in as Little as an Hour
The ABC Values Album is designed to be a user-friendly experience, allowing you to craft a unique gift in a matter of hours. With a clear structure and minimal editing required, the process is streamlined, making it easy to focus on the essence of your message.
As you embark on creating your ABC Values Album remember that your time and effort will not go unnoticed. The recipient will appreciate the thoughtfulness and effort you put into crafting a gift that so clearly reflects the depth of your connection.
The Gift of Timeless Memories
The ABC Values Album is not just a gift; it's a tangible representation of the cherished moments and values that define your relationship with the recipient. As they cherish the album, they will be reminded of the special bond you share and the profound impact you have had on their life.
In a world that often moves at a rapid pace, taking the time to craft a personalized gift like the ABC Values Album demonstrates your genuine care and appreciation. It's a gift that will not fade with time, but will rather serve as a constant reminder of the deep connection you hold.
So, as you consider a thoughtful gift for someone special, consider the ABC Values Album. It's an opportunity to create a unique and personalized gift that will be cherished for years to come.
The ABC Values Album can be found at:
Karen Schulz Designs  |  Oscraps  |  GingerScraps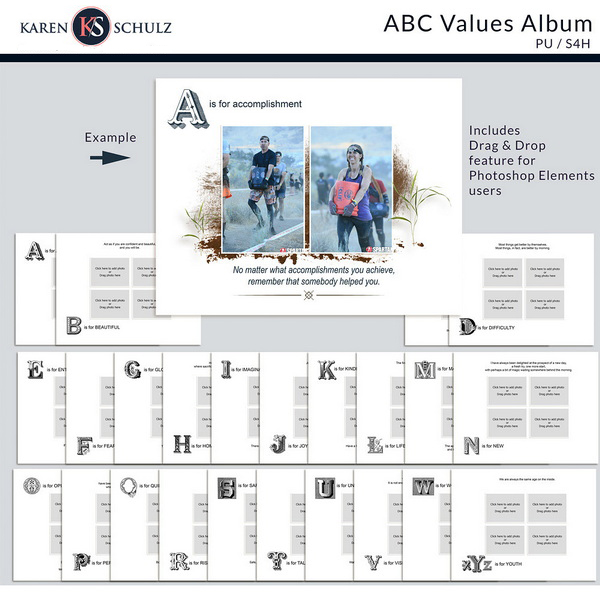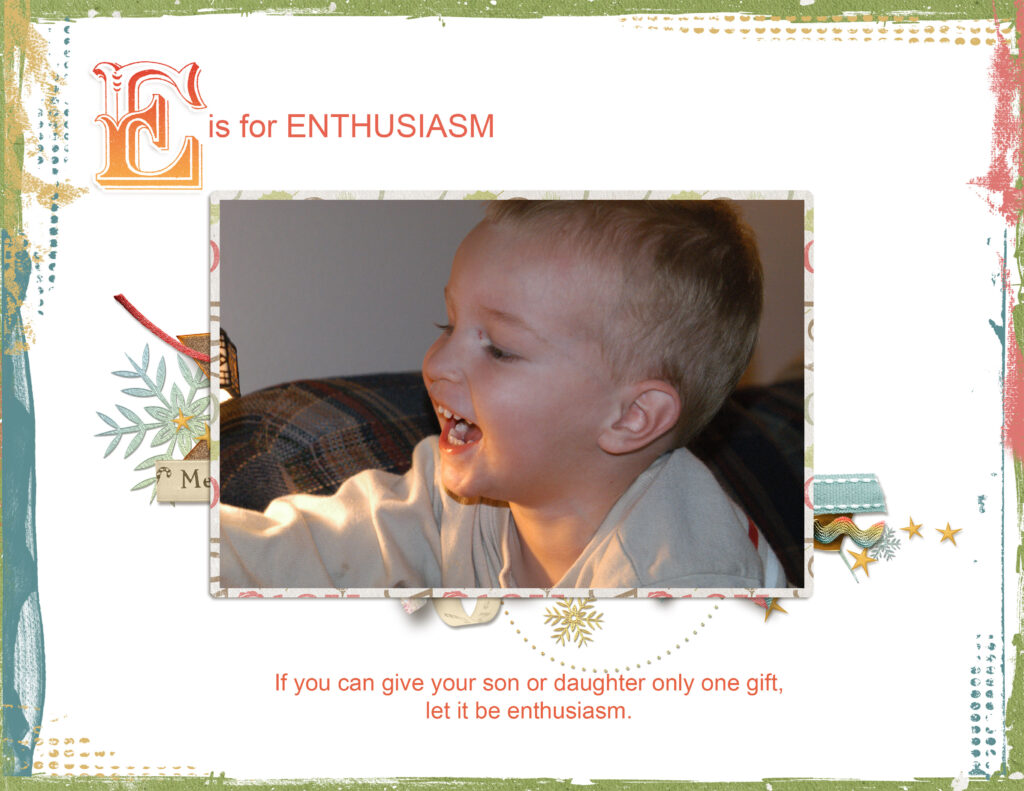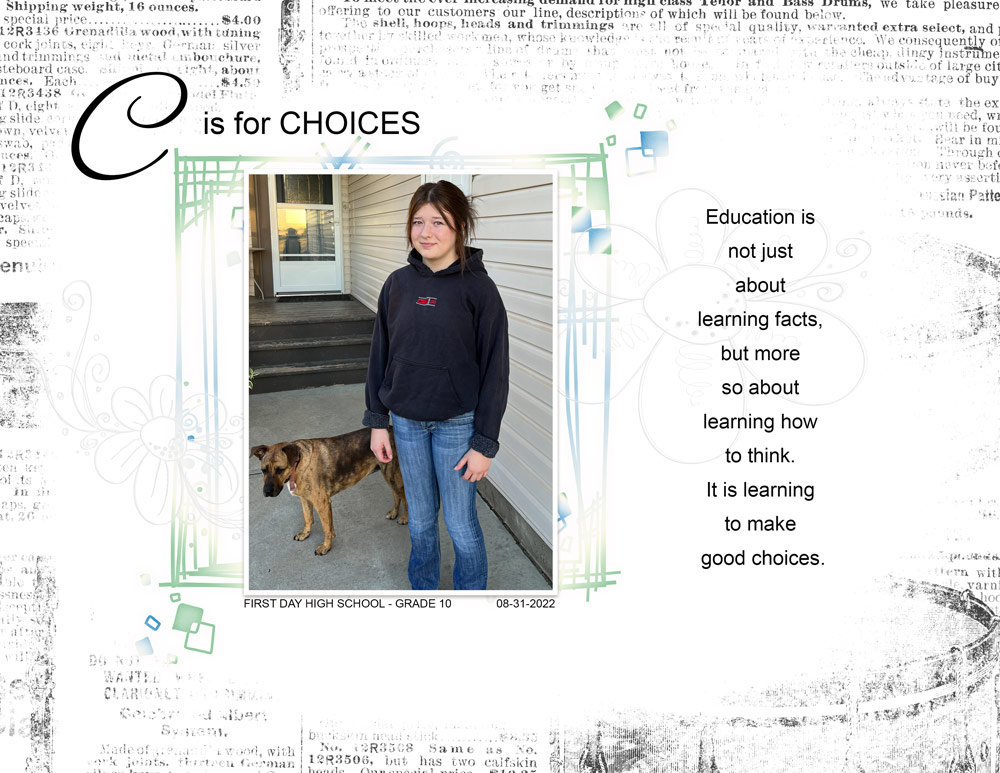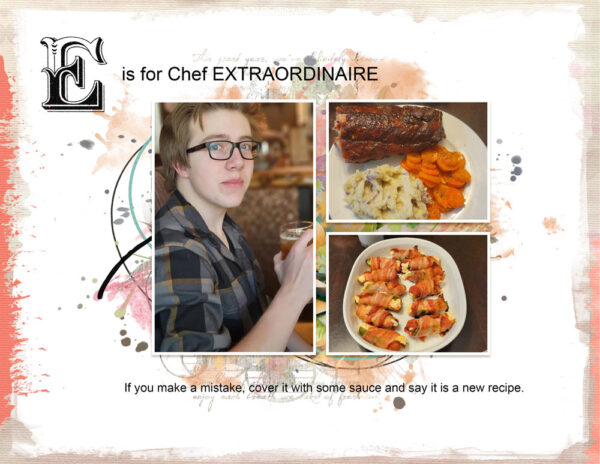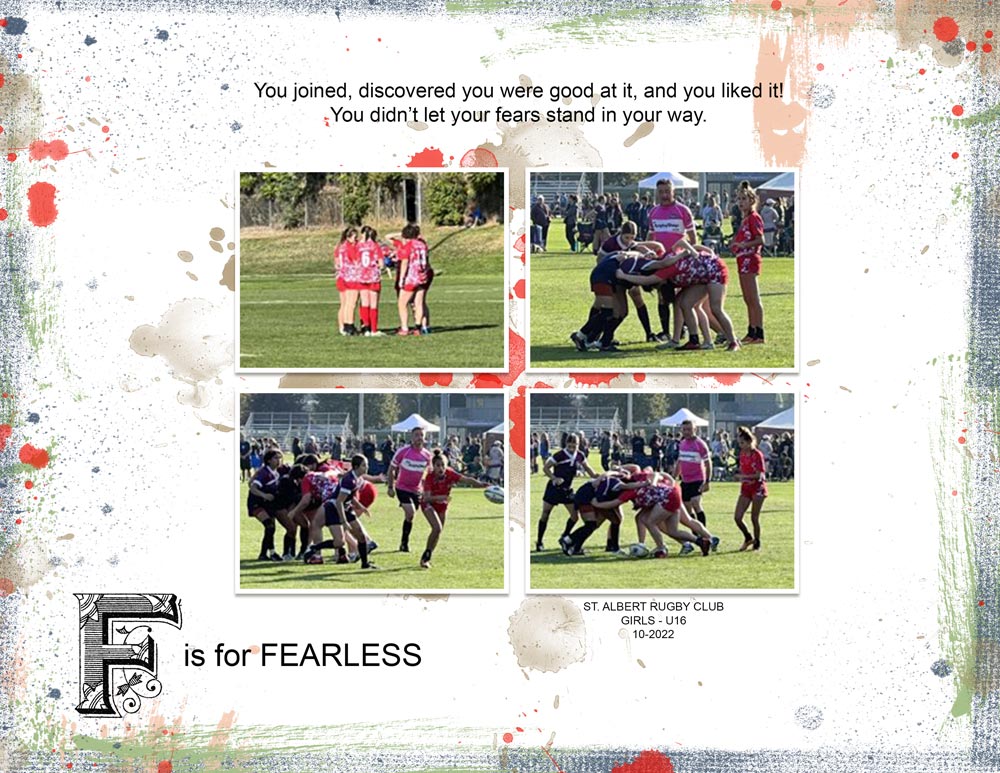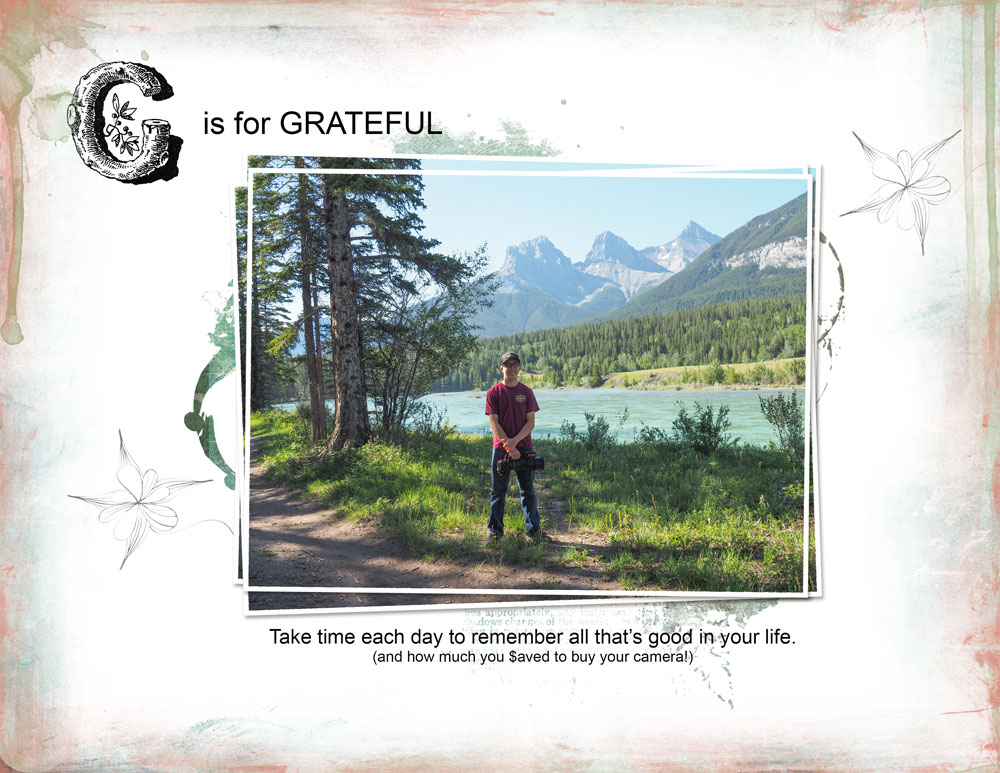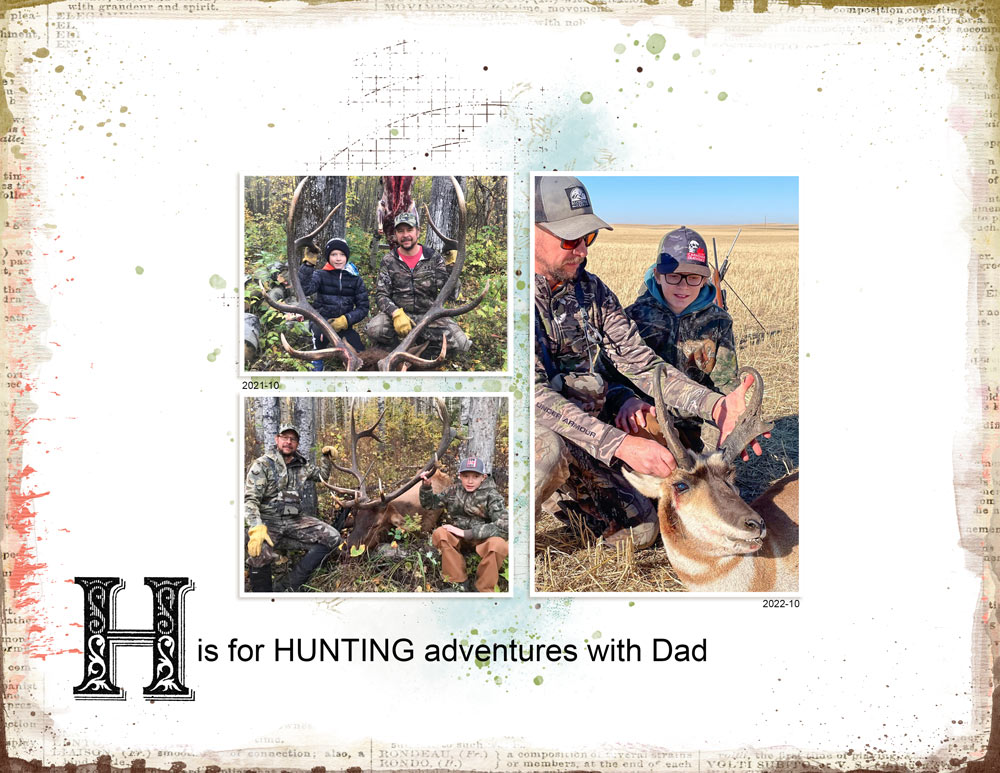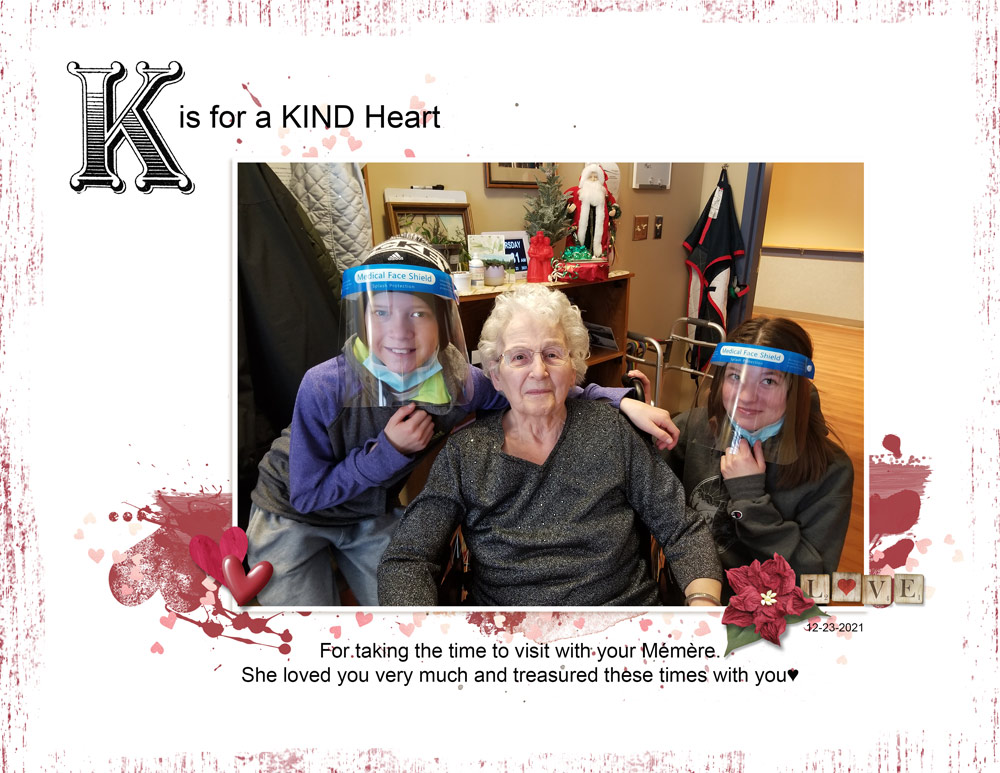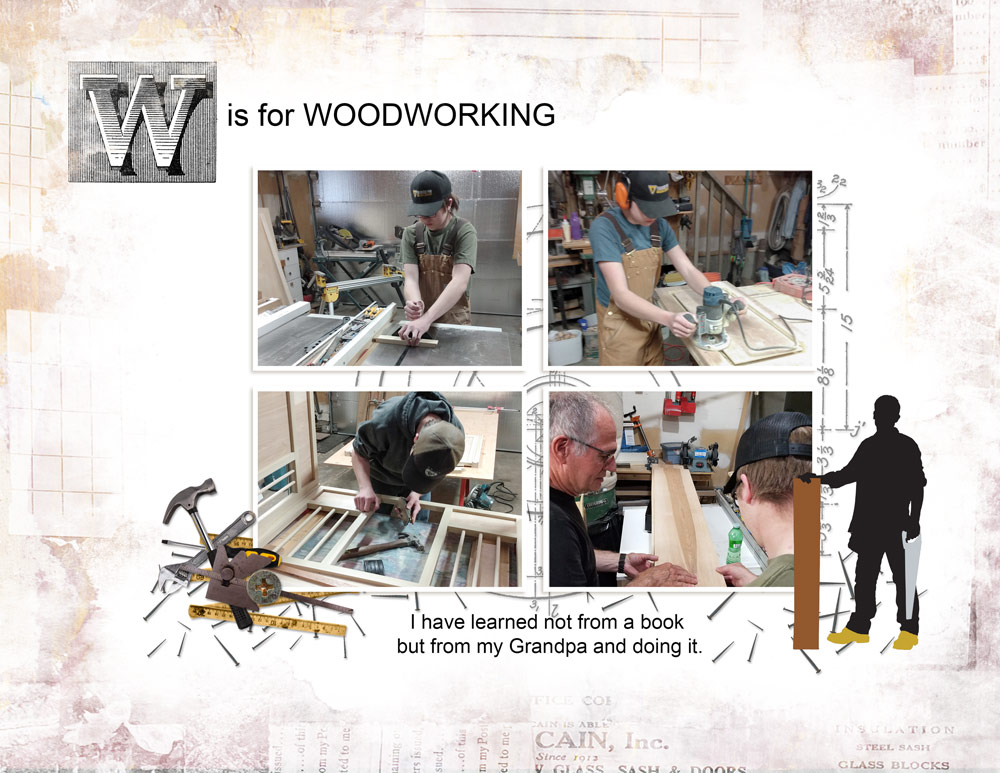 ---