Doing Nothing
I'm not very good at doing nothing. I feel like I am "wasting time" if I'm not doing something productive. I know that's not true, and I also know it's not necessarily a healthy attitude to have.
I find it hard to sit and watch a television program without doing something, like brushing my dogs, giving myself a manicure, or any number of things that don't take a lot of thought, but that will allow me to "accomplish" something while "just watching television."
I find it hard to wait. As in: waiting in the doctor's office for my appointment, or waiting to be called at D.M.V. (Department of Motor Vehicles) for example. People Watching will only keep me happy for so long, and usually not for very long.
I am a voracious reader and when the Kindle Reading App became available and I could read on my Smart Phone and/or iPad, I was ecstatic. I could easily have one of those devices with me if I knew I was going to have to wait, or "kill time," somewhere. I could read, and I do!
But lately I've become addicted to something else, and I have my daughter, Jennifer, to credit with this. Two weeks ago, she introduced me to a game called Wordscapes.  I have never played games on my devices.  I'm not really an electronic-game-person. But  I've found Wordscape to be my electronic-game Achilles Heel.
Wordscapes is a crossword puzzle app that you can download from Google Play. It's fun but also can be challenging. Sometimes the most simple words are the hardest ones to see. One of the super fun things about playing Wordscapes though is that if I get stumped, really stumped, I can take a picture of my phone screen and send it to Jenn with the text of "HELP!" and she can usually bail me out.
Today I was trying to figure out the last 2 words in a puzzle while I waited for an optician. When it was my turn, the optician asked how I was today, and I told her I was frustrated with this game I was playing. She looked at the puzzle more closely and within a few minutes came up with the last words for me. It was a nice transition into an appointment, and when I left, the optician thanked me for the few minutes of fun in her busy day.
Are you a word puzzle person?  Try Wordscapes, and if you get stumped, send me a screenshot. Maybe I can help! But if you do, you give me permission to also send screenshots and HELP messages to you. Is it a deal?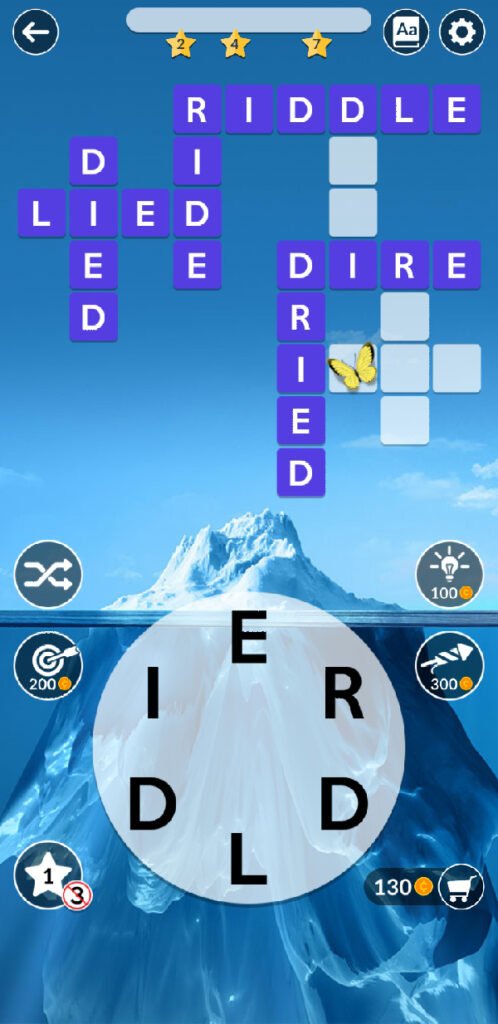 ---