What I Learned in 8 Days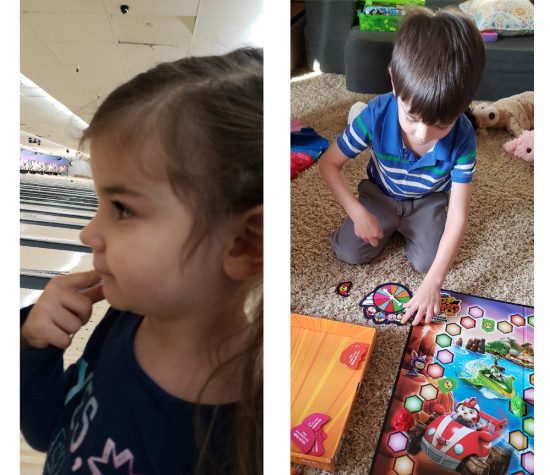 Today is the 8th day that I have been at Brian and Melissa's house (son and daughter-in-law) taking 24/7 care of Owen (5 years old) and Ella (3 years old). Brian and Melissa are enjoying a 10th wedding anniversary getaway.
It's been fun. It's been tiring. It's been a joy, and it's been a challenge. I've laughed a lot and learned a lot. Tomorrow I will be going home. I am already feeling a tug at my heart as I think about driving out of the driveway tomorrow.
Here are a few of my observations, memories, and anecdotes from this week:
Innocence:
Owen: "Grandma, did you know that TV shows and movies aren't real?"
Me: "Yes, I did know that. They're like reading a book, but you get to see pictures instead."
Owen: "Except PJ Masks. That's real."
Me: "Oh, really?"
Owen:"YES! Because it's real people that turn into Super Heroes!!!:
Imagination:
Ella loves kitties. She will act like a kitty, crawling on all 4's, meowing, and using her "paws" to scratch the furniture. She doesn't break character either. One day Ella was behind me, and I didn't see her. I stepped backward and stepped on her toes.
Ella: MEOW!!!!!"
Me: "Oh, I'm sorry, Ella. I didn't see you. I stepped on your toes! I'm sorry."
Ella: "No, you step on me paws."
Honesty:
Owen and I were playing a board game, in which we had to spin an arrow to determine how many spaces we got to move on the board. I noticed Owen nudging the arrow into a more favorable position.
Me:"Owen, are you cheating?
Owen:  "Ummmmmm….. I think maybe I am."
Forgiveness:
Owen knocked over some toys of Ella's and that upset her.
Ella: "Grandma, Owen knock over my toys."
Me: "Did you tell Owen you didn't like that?"
Ella: "Owen, me no like when you knock over my toys."
Me: "Owen how do you think it makes Ella feel when you knock over her toys?"
Owen: "Sad"
Me: "So should we knock over her toys then?"
Owen: "No. I'm sorry Ella."
Ella: "That's okay. But me still mad."
And that's okay. 🙂 She can still be mad about it, but she did forgive him.
Science:
Ella: "Oh, no, it looks like it's going to rain soon."
Me: "Yes, the sky is very gray,"
Owen: "Grandma. The sky isn't gray. The clouds are gray because they hold water. But the sky doesn't turn gray. Did you REALLY think that the sky turns gray?"
Heart Warming:
Ella: "When Mommy and Daddy come home, me lock the door so they can't come in."
Owen: "Yeah, let's lock the door."
Me: "Why would you do that?"
Owen: "So you could stay with us Forever & Ever!"
…….  …….   pause ….. …..
Owen to Ella: "But what if Mommy and Daddy bring us a present?"
Ella: (after thinking a minute) "Me open the door so they can peek in."
Silly:
Owen (as we drove out of Ella's pre-school parking lot): "Grandma, this is where I go for  Cubbies."
Me: "What is Cubbies?"
Owen: "It's where I go to learn more about God."
Me: "Oh, that's great!"
Owen: "But I can't go when you are here because it's late at night and someone has to stay at home with Ella. It's VERY long and EXHAUSTING."
Me: "Oh, I'm sorry you can't go tonight."
Owen: "You're so silly, Grandma!"
Me: "What do I do that is silly?"
Owen: "You apologize for me not going to Cubbies and I don't WANT to go to Cubbies!"
(He really does like Cubbies!)
Tedious:
From my perspective, "tedious" can be defined as buckling and unbuckling children's car seats 18 times in one day. And knowing that it's likely to be the same number of times the next day. And the next.
But the payoff for the tedious tasks and all of the not-so-fun jobs is the hugs and kisses, and conversations that just make me laugh and remember how truly delightful children can be. Especially when they are your grandchildren.
Oh, and P.S….. In case you have a 5-year-old boy in your life…. This is the conversation Owen and I had on the way home from school today:
I was laughing at something Owen said.
Owen: "Don't laugh. I am serious."
Me: "I know you are serious."
Owen: "Then don't laugh."
Me: "I'm laughing because you are so cute."
Owen: "I am not cute. I am a big boy. and big boys are NOT cute."
Just in case you need to know!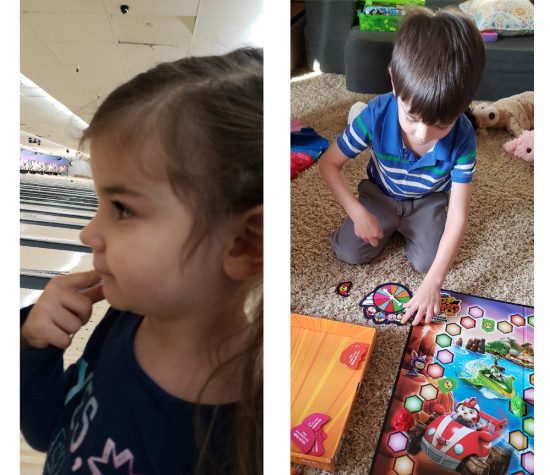 ---