Getting Organized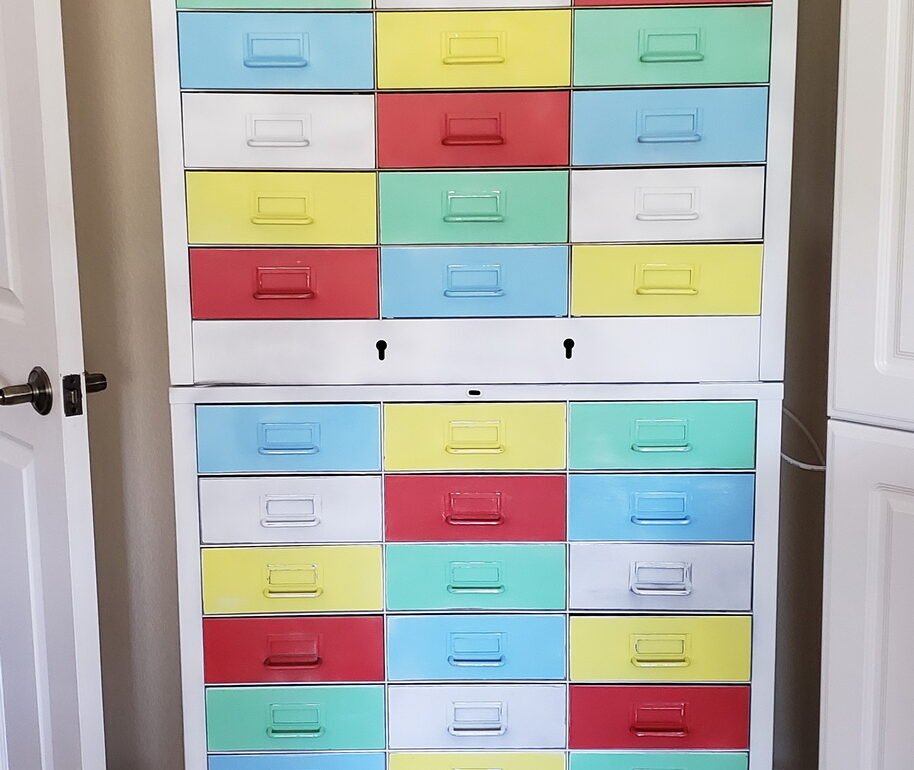 I love to be organized. I could easily spend all day in the Container Store or a similar place.  Ideally, with an unlimited budget.   There's just something about decluttering and organizing that makes me happy.
This desire to be organized spills into every area of my life, but today I want to share with you my latest organizational "find" for my craft room.
I haunt the flea markets and antique fairs here where we live.  A short time ago, I came across this old dusty, dirty filing cabinet. Actually, there were 2 available for sale. The first thing that came to mind was how perfect all of these drawers would be for craft supplies.  The drawers are 12″ deep, 10″ wide, and 5″ high.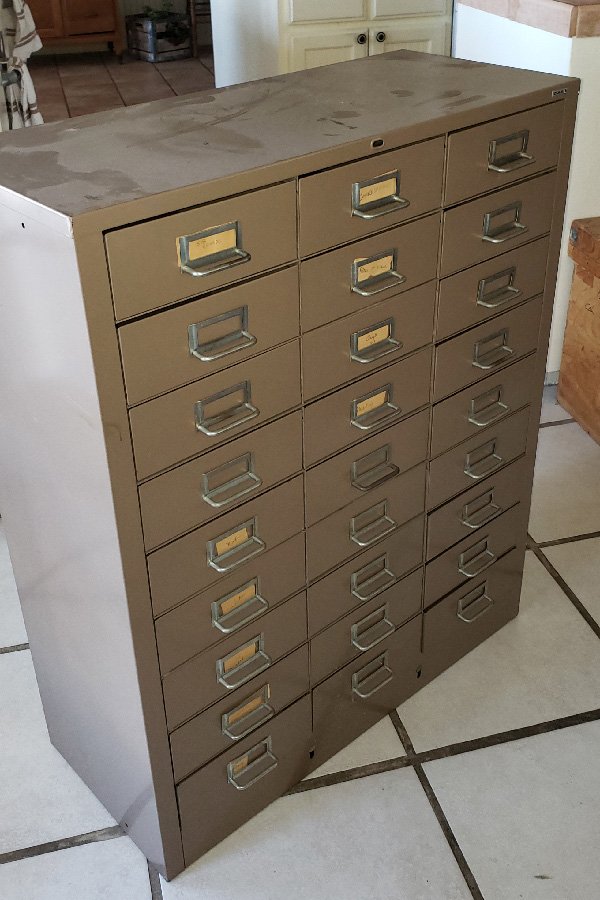 They were priced at $40 each, but I got a "deal" by buying both of them and was happy to pay just $70 for them.
These cabinets had to be cleaned up; and honestly, that was the hardest part. I washed each drawer (that's 54 drawers!) and each of the 2 cabinets with a degreaser, rinsed them off well, and let them dry.
I thought spray painting them would be the easiest way to get them painted and went looking for some fun colors. I chose to use Ironlak Sugar spray paint (They have The Best Colors!), and it covers beautifully!
When the paint was dry, I used some fine sandpaper to add a little bit of distressing on the handles and on the face of the drawers. (Not all of them are finished yet, but most.) Then I stacked the cabinets to conserve floor space. (And there is little Stella, getting in the picture.)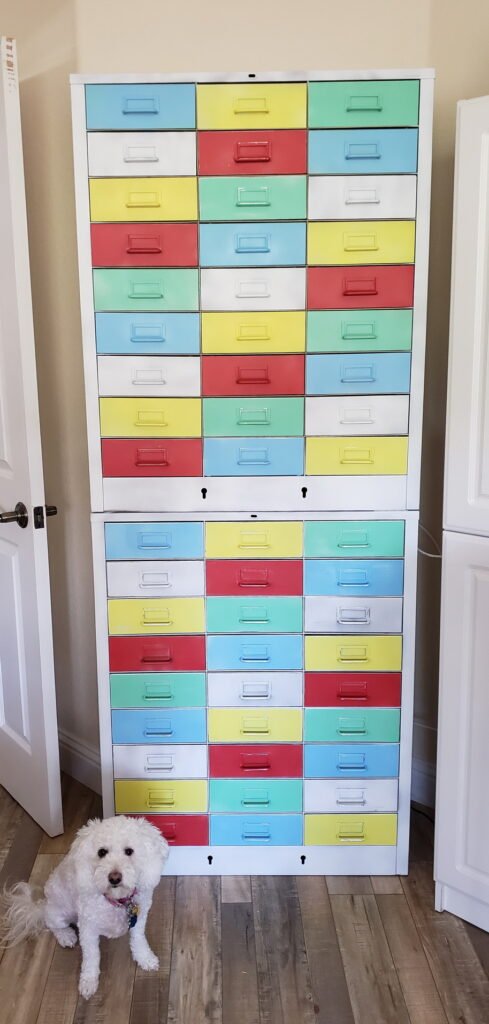 Now don't those drawers just call you to fill them with all of your craft supplies? They sure do me!
What about you? Do you like to organize? What is your favorite organizational method or tool? Or organizational store? I'd REALLY like to know!
---