I love giving new life to old items. If something catches my eye, even though it might be rusty and dirty and in the trash pile, it's likely that I will pull it out and put it in my Project Stash.
Meet one of my latest rescues…….The stand was used to hold a theater marque in the 1940's, I was told. The mailbox was a separate piece, but I found that it set on top of the stand perfectly.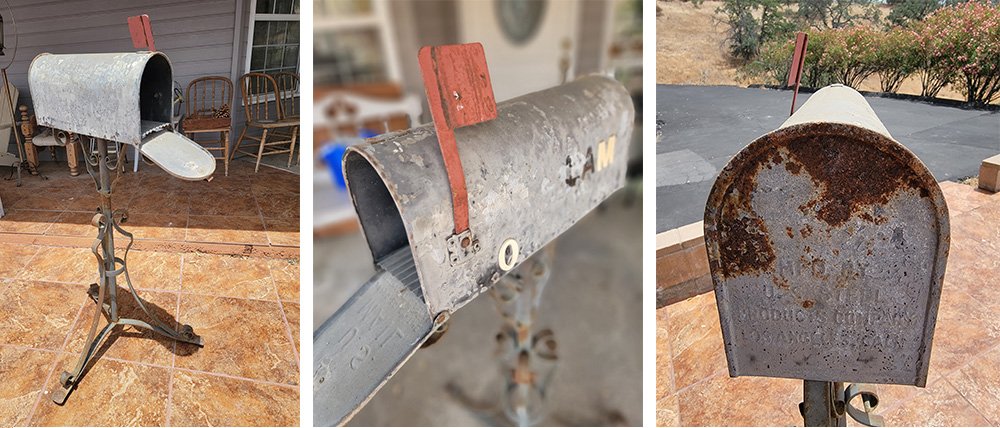 I've had these pieces for a few years, but hated to do anything with them because the discoloration of the metal, the broken letters of the owner's last name, and even the rust itself told a story.  I finally decided I needed to stop the rust before the piece was totally ruined.
After cleaning off years of crud, I used Loctite Rust Dissolver to remove the rust. I spray painted the stand with Rustoleum Black. I painted the mailbox with  Fusion Mineral Paint Raw Silk, then added a Silver Glaze. My goal was to make the piece look as close to its original "old" state as possible – just minus the rust.
As a nod to the age of the piece, I left the interior alone.  It looks kind of plain though… I might see if I can find a bird's nest to put inside… It needs something. If you have any ideas, I'm definitely open to hearing them.
I'm slowly working through my Project Pieces… the thing is though, as long as I keep adding to that pile, I'll never finish. And, honestly, that's just fine with me.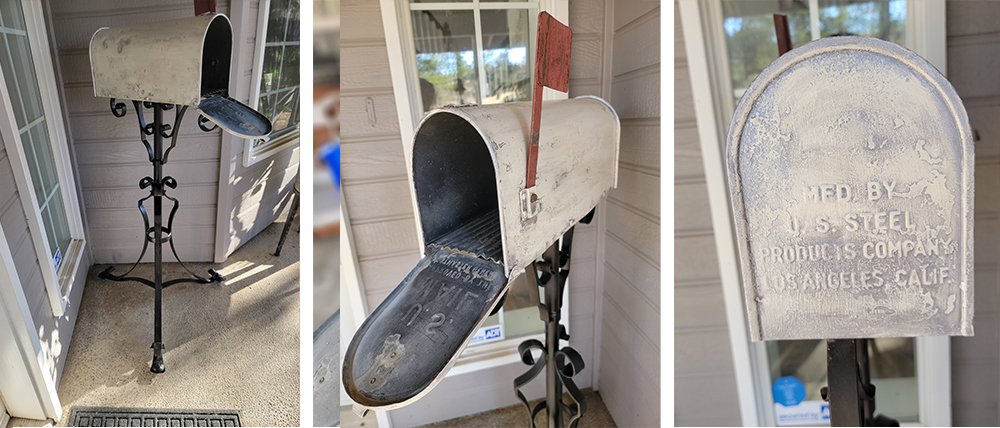 ---