My Story, Preserving Your Legacy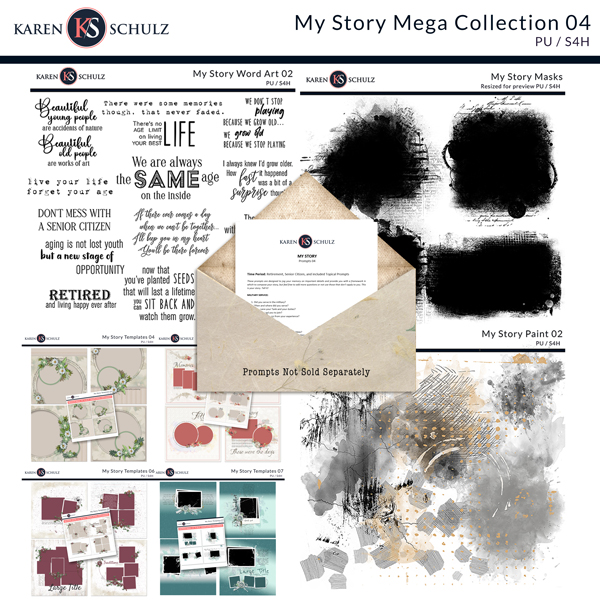 My Story, Preserving Your Legacy
If you've been keeping up with the spirited journey of the My Story project, you're in for a treat as we've arrived at the grand finale—the release of the last segment in this Collection. This final chapter explores retirement, the golden senior years, and those pivotal life questions that shape our lives.
It's not too late.
If you have been keeping up with your story-telling throughout the year, cheers! If you haven't started yet, it's not too late to begin. You, with all the stories tucked away in the recesses of memory, can embark on your story-telling journey at any time. Your story matters, and it's begging to be shared.
Think about it—your experiences, your adventures, your triumphs, and even the trials you've overcome—they're all part of what makes you uniquely you.  Your stories deserve to be shared in your voice, infused with your personality and the values that have guided you through life's journey.
What is Storytelling?
Storytelling is a reflective art. It includes the "why" of a photo or the purpose of a scrapbook page. A story tells the reader something about how the scrapper thinks or feels, or what they have experienced or hope for the future. It tells why they have included a photo on their page. and gives insight into who they are. Are you wondering whether or not this is worth your time? How to Tell My Story will answer your questions about why it's important to tell your story, how to conquer your fear of writing, how to tell your story, and why it matters.
How do I start?
Starting may seem daunting, but take it one step at a time. The My Story Project consists of 4 bite-sized segments. It was designed with minimalism in mind, to keep your stories the focus of your page and embellishments at a minimum. Of course, you can embellish your pages as much as you like, but my goal with this project was to take away the "pressure" to create amazing, beautiful, artistic pages that can take hours, but instead, to remember that right now, for this project, the story is The Thing.
Prompts, related to the time period of the segment, are included with each Collection. Answer the prompts or use them to generate other ideas of your own.
The My Story Project Products:
SEGMENT ONE: THE EARLY YEARS covers the years between birth and the first day of school.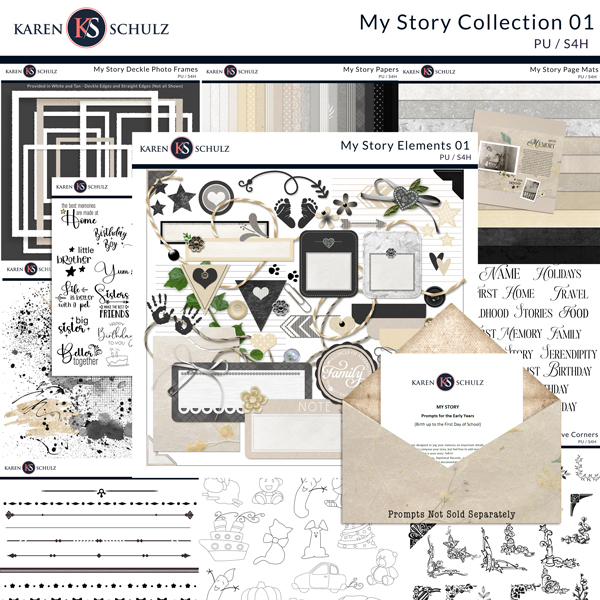 SEGMENT TWO: THE SCHOOL YEARS covers pre-school through your last grade of education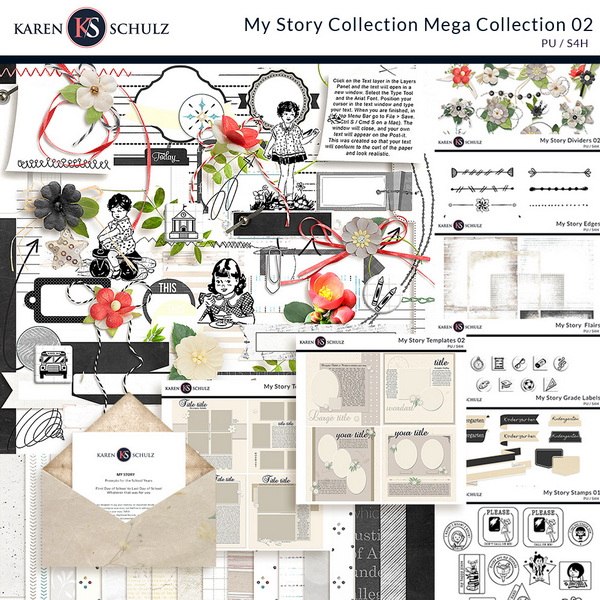 SEGMENT THREE: ADULTHOOD covers your years following your education up to your retirement years (if you are retired).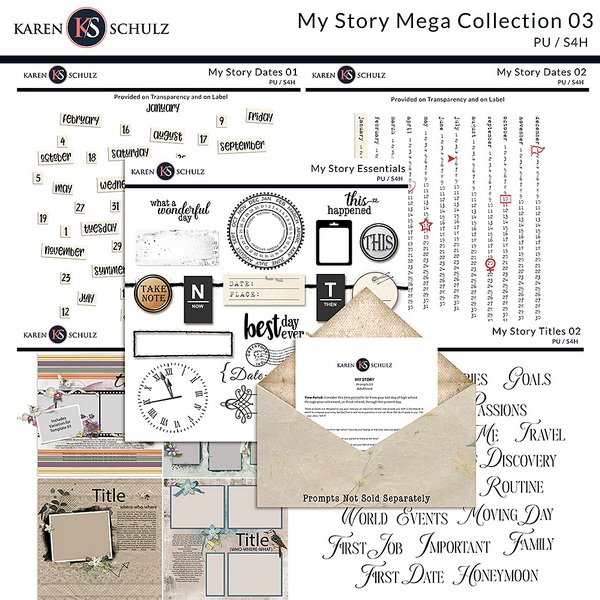 SEGMENT FOUR: RETIREMENT / SENIOR YEARS / GENERAL LIFE QUESTIONS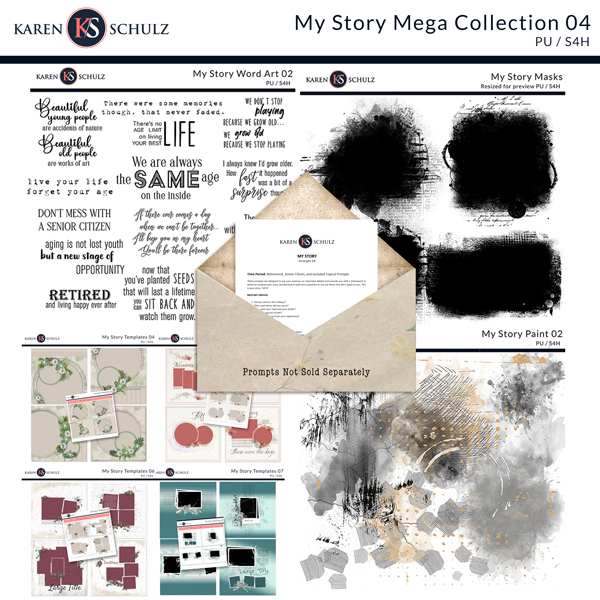 I look forward to seeing your pages and reading your stories!
---