Has Pet Ownership Changed Over Time?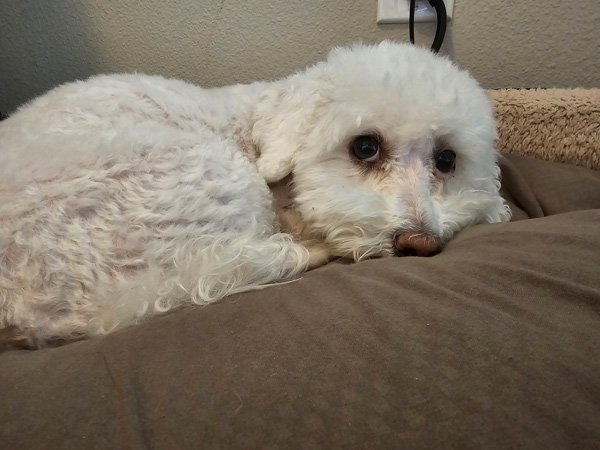 Has pet ownership changed over time?  That's definitely been my experience.
As far back as I can remember, my family had a dog as a household pet. I had 2 favorites: Blackie and Lady Mae. As much as I loved those dogs, and as much as I assume the rest of my family loved all of the dogs we ever had, none of them were allowed in the house. Well, I take that back, Lady Mae was allowed in the kitchen, but she knew that she didn't dare put a foot over the threshold into the dining room. I remember feeding the dogs canned dog food, mixed with table scraps. I don't ever remember taking any of the dogs to the veterinarian for any reason, either for wellness checks, vaccinations, or for an illness.
Dogs were pets, and they weren't as important as the rest of the family. I've often wondered if that was because my parents grew up on farms, where dogs were treated like any other livestock.
At any rate, I look back and wonder how I came to the point where I currently am.
Our dog, Stella, is a bichon. She is definitely an indoor dog. She loves to sit outside and warm herself in the sun, but she won't do it unless someone is outside with her, or she can see me through the glass door that leads from her favorite sunning spot to my office. The minute I get up and leave my office, she barks to let me know that she saw me leave and she didn't like it.
Stella is a super picky eater. Even more so than me, which is pretty hard to top. I got so tired of trying to get her to eat her dry food that I started cooking chicken breasts just for her. I added a few bites of chicken to her dry food, and she ate it all up. After a while, though, that menu bored her and she started turning her cute little nose up at it.   That's when I started cooking her chicken, vegetables, and rice for dinner. I cooked a large pot and froze dinner-sized portions. But still…. my husband, good-naturedly, says I spend more time cooking for Stella than I do for us. That could be true
I get my hair cut every 6 weeks, but before going to my appointment, I drop off Stella at the groomer's for her appointment.  When I'm finished,  I pick her up, and we both come home with freshly washed and cut hair. She gets the bonus of getting her nails trimmed though.
I get my teeth cleaned every 3 months. So does Stella.
Stella sleeps on our bed and has her own little spot that is just hers.
She has 2 sweaters and 1 t-shirt. I've never been a person to dress my dogs, but it gets really cold here in the winter. It can get so cold that Stella shivers and curls up tightly into a little ball, so it getting her something warm to wear is just the right thing to do. But, please, no one tell her that I have more clothes than she does. I don't feel obligated to buy her more clothes, but if she looks at me with her big brown eyes,  and I think she has a nice new sweater on her mind. I might just cave.
I read an article the other day that said that scientists estimate that a dog's lifespan has doubled in the last 40 years. I'm not sure I have to look further than myself to understand why that might be.
But isn't it wonderful that we can now keep our dogs with us for a longer period of time than we formerly could? I will gladly do what I do to have Stella with us for many more years.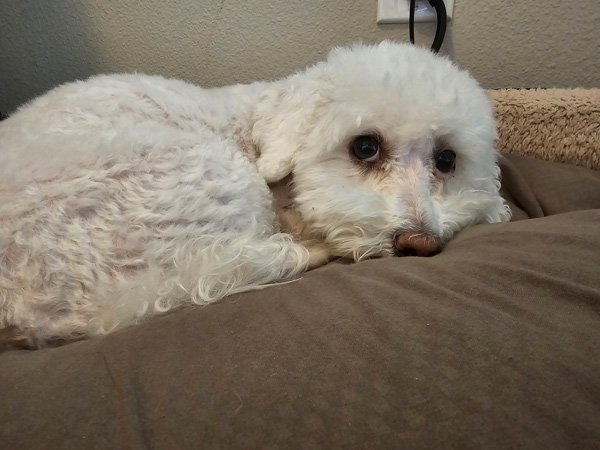 ---