Riley Likes Companionship
Back in January of 2018, in 2 Dogs, 4 Dog Beds, and This? I shared how we had purchased some new dog beds, but Riley and Stella always seemed to be in the same bed.  We weren't quite sure why that was; there could be so many reasons. But here we are, a bit over a year later with what we believe is the answer.
Riley just loves Stella's companionship. No matter the cost to his comfort.  It appears to be that simple.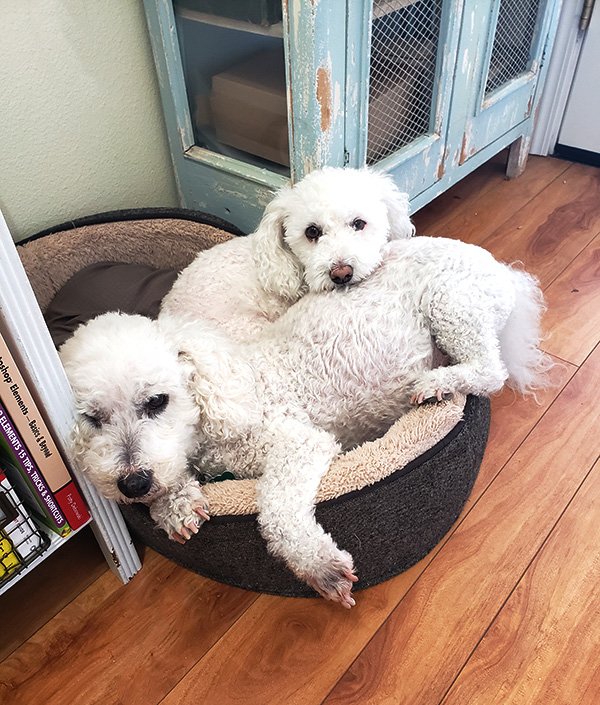 This week I rearranged my office, and in doing so found I didn't have room to put Stella's bed where it had been in the past. Until I could decide what to do with it, I just tucked it into the small space available.
Stella liked the new spot, because she had a 180-degree view of the room.  I had her try out a smaller bed that fit that spot, but she didn't like it. So I took her big, soft foam bed and just squished it into the space that was available. and she was happy.
This morning Stella was relaxing in her bed and Riley sauntered over to her. When he saw there was no room for him anymore, he looked at me as if to say, "What??? Did YOU do this?"   Do you see the accusation in his eyes, or is it my imagination?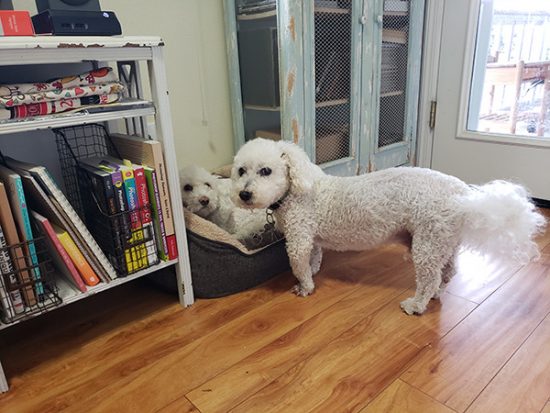 Since he couldn't see any room for him, he decided to try coming at it from a different angle. But that didn't work either. Stella, who prefers to be in bed by herself anyway, just ignored his efforts.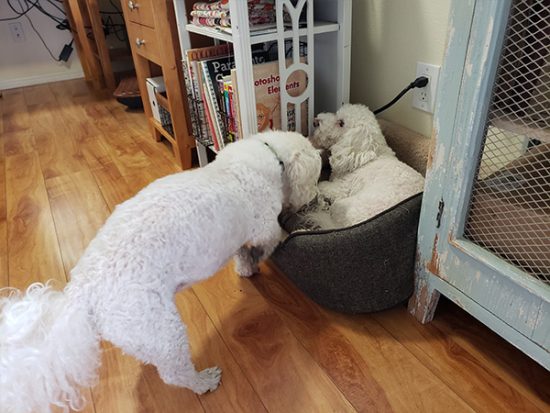 After several unsuccessful attempts Riley, looked at me questioningly;  "What am I supposed to do now?"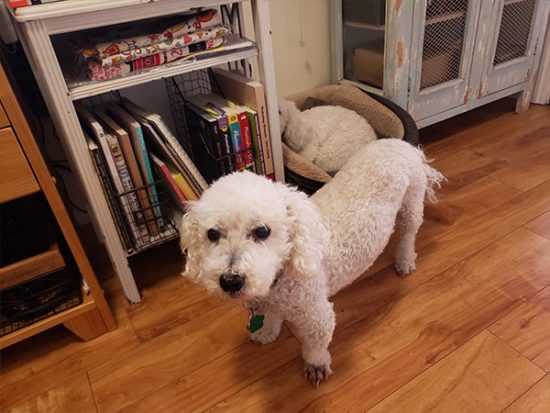 A little later, Stella got up, stretched, and got a drink of water. When she came back to my office, she climbed into Riley's bed, because he was in her bed (patiently waiting for her return, I'm sure). I think he thought if he could just get in bed first, then everything would be okay!
When Riley saw Stella wasn't coming to her own bed though, he went over to where she was and climbed in. He was finally happy.
But then I started getting stares from Stella. I think she was asking me, "Really? Can't you do something about this guy?"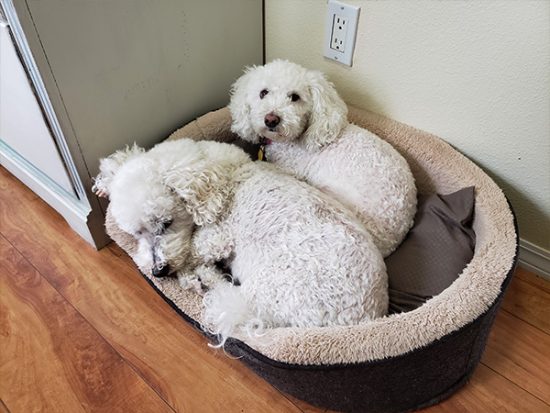 ---