What Television is Teaching our Children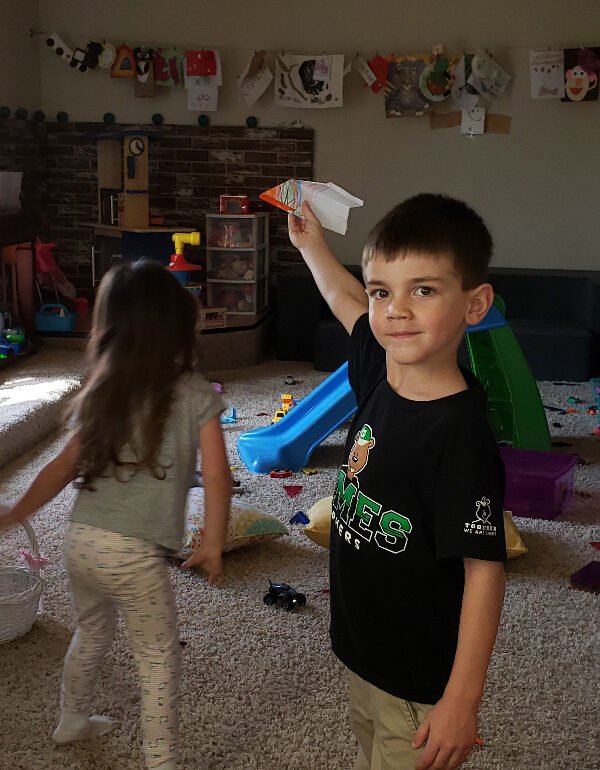 When my children were young, I loved watching Sesame Street with them. It was the first public television show that "utilized a detailed and comprehensive educational curriculum, with specific educational goals, in its content." – Wikipedia
Both of my children learned a lot from the show; and, truthfully, when they were old enough to lose interest in it, I really missed watching it with them.
The program didn't just teach colors and numbers and such; but it also taught life lessons, such as identifying feelings and managing emotions. It taught the words that were appropriate for expressing thought and feelings, and a physical strategy to calm them down when they were upset. It taught children that they were in control of themselves, and how to go about doing that in a positive way.
I'm sure there are television programs with those goals today. Different characters, but still the same goals.  And while our children might be learning these same things today, they are also learning so much more. I've sure some of it is not necessarily good, but there's a lot of good too.
I spent last weekend with our son and his family and had an interesting conversation with my 5-year-old grandson, Owen. We were passing a strip center that had a marque that would hold 6 store names. There were only 3 names on it. This is how our conversation went:
Owen: They need to open 3 more stores there because there are only 3 names on the sign.
Me: Yes, that's true.  What would you like to see open there? I would like to see a new Toy Store.
Owen: I would like to see a Grandma Store.
Me: Oh? What would be in a Grandma Store?
Owen: Grandmas! So you could go buy one if you don't have one.
Me: Yes, that would be a great idea.
Owen: I'd also like to see a Tooty Bear store…… but we would need a "dot com"….. it would be "Tooty Bear dot com slash Stinky Bear"   (tootybear.com/stinkybear)
Me: Oh, yeah?  What's a "dot com?"
Owen: I don't know, but we NEEEED one, Grandma!
When we got home, I related our conversation to Melissa, Owen's Mom.  She said that Owen has learned about "dot coms" by watching television, and especially commercials, where the viewer is advised to visit a store's site (.com).
Learning about .com's is a bit different from learning colors from Big Bird or how to hoard cookies from Cookie Monster. But we're in a different time and space than we were in the 70's. I think it's a good thing that children are learning about technology so early in life.
It just made me smile because Owen knew he needed a .com but just didn't quite know what for.
That's okay. That will come soon enough.
In the meantime, making and playing with paper airplanes is still a great activity!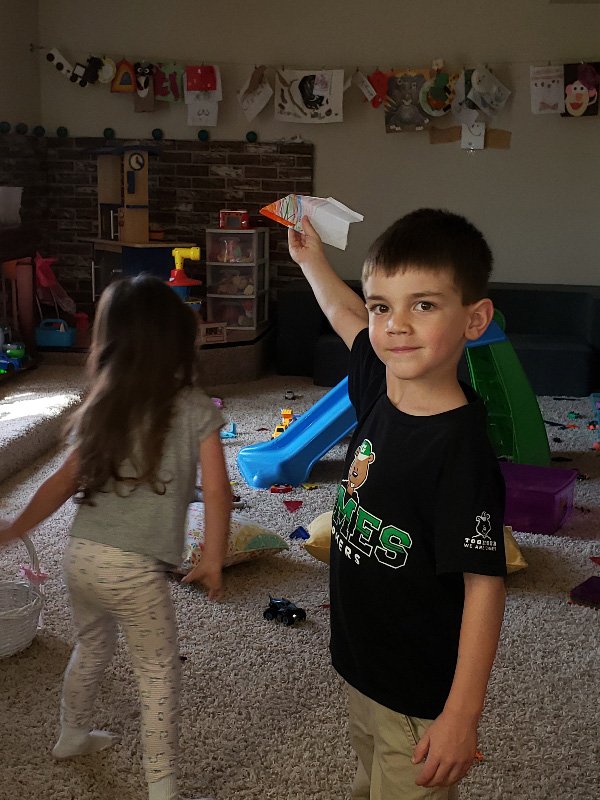 ---