Scrapbook Inspiration for Telling Your Story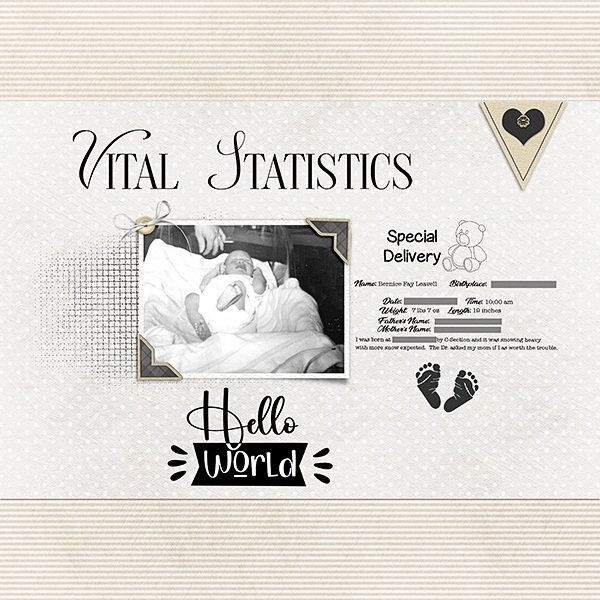 Scrapbook Inspiration for Telling Your Story
Scrapbook Inspiration. It can make our creative and scrapbooking journey so much easier!
So you've decided to tell your story. That's great!
Do you need help getting started with the storytelling process? How to Tell My Story, will help you with that part of your journey.
Do you have the pictures you want to use? Do you know the stories you want to tell? You do have the My Story Collection papers and elements available for use, but you're looking at a blank canvas and don't know where to start? How about Scraplifting?
What is Scraplifting?
Scraplifting is being inspired by scrapbook pages you see that have been created by others. It is copying or modifying scrapbook pages that inspire you and then making that design your own.  And it is totally okay to do that!
You can CASE a layout ("Copy and Steal Everything") by using the same supplies as the original artist used and copying their page exactly. Of you can examine the inspirational page, see what it is you like about it (the design of the page, the papers and elements used, the font?), and then create your own page using the original as a guide.
When you scraplift a page and post it in a forum or gallery, remember to credit the original artist, if you can.
Scrapbook Page Inspiration for My Story
My personal Creative Team, as well as that of GingerScraps and Oscraps have created both beautiful and informative pages with My Story.
Soak up inspiration from their scrapbook pages. It's a great way to get started.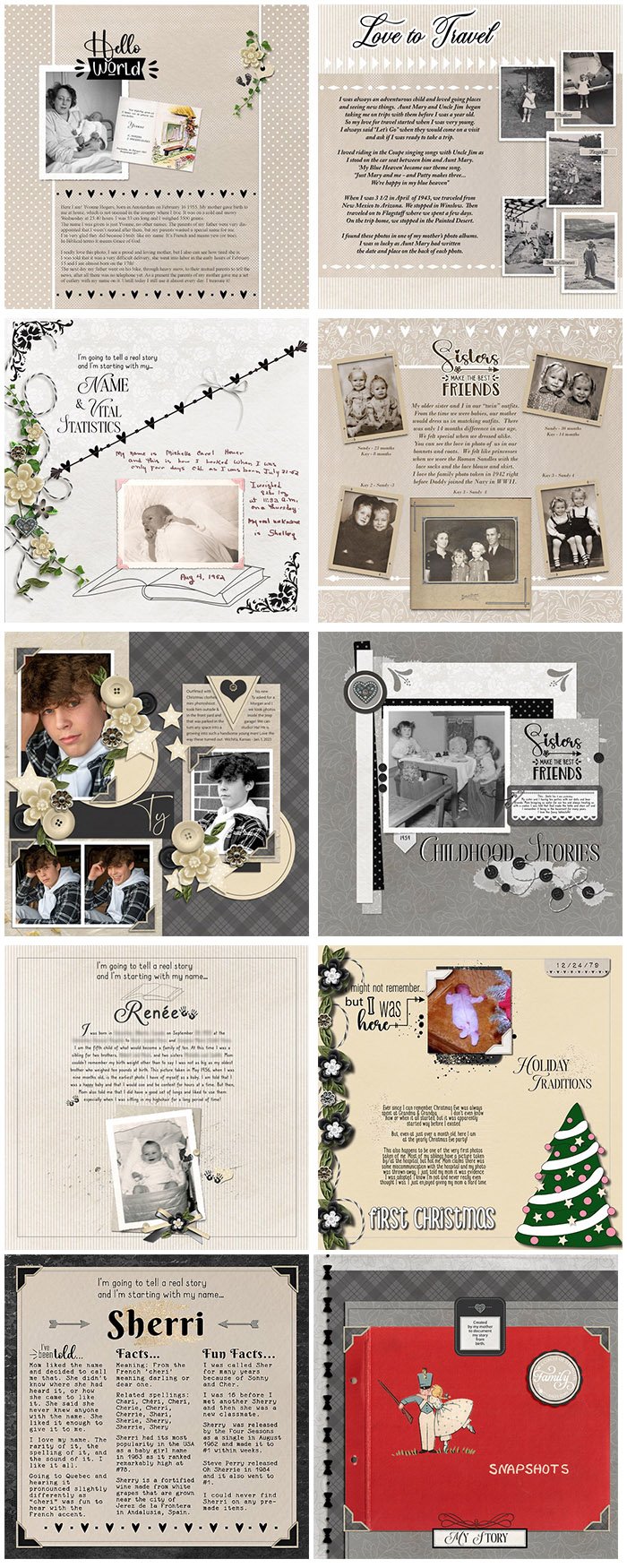 ---