Dreamcatcher Digital Scrapbook Kit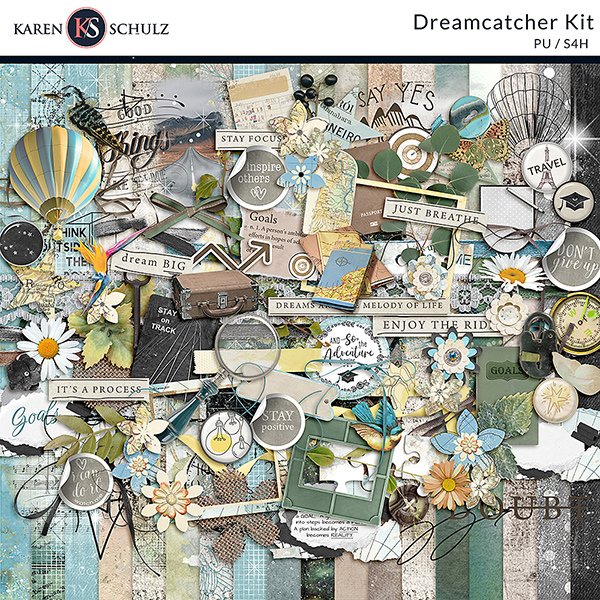 Dreamcatchers are a Native American tradition that is believed to allow good dreams to pass through a center hole in a Dreamcatcher, trapping bad dreams in its web where they perish in the light of dawn.
Filling our minds with our good dreams is the first step in realizing our goals and making our dreams come true. The betterup.com blog explains 10 reasons to start following your dreams now, 6 ways to start following your dreams, and what to avoid while following your dreams.
I was visiting our young grandchildren when Owen, (6 at the time) told me one morning that he had experienced a bad dream the night before. His little sister, Ella, (4 at the time), told him that she never had bad dreams because she had a dreamcatcher hanging by her bed, so she always had happy thoughts and good dreams.
That short conversation has stayed with me and was the inspiration for my new collection, Dreamcatcher.
Dreamcatcher is a digital scrapbook kit that embodies the theme of having good dreams, setting goals, and never giving up. The kit features dreamy pastel colors and whimsical illustrations, including a beautiful dreamcatcher, stars, and motivational quotes. With patterned papers, stickers, and ephemera, this kit has everything you need to create stunning scrapbook pages that celebrate your journey toward achieving your goals. Whether you're documenting your personal growth, celebrating an accomplishment, or encouraging someone else, Dreamcatcher is the perfect kit to capture your aspirations and perseverance.
Dreamcatcher:
You'll find Dreamcatcher at Karen Schulz Designs   |   Oscraps   |   Gingerscraps   |   MyMemories
Introductory prices are available for the Kit and Extra Packs, but the Collection is always your Best Value.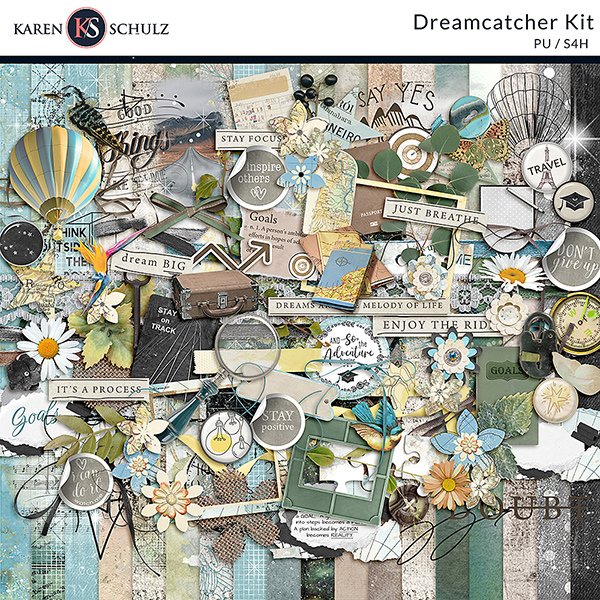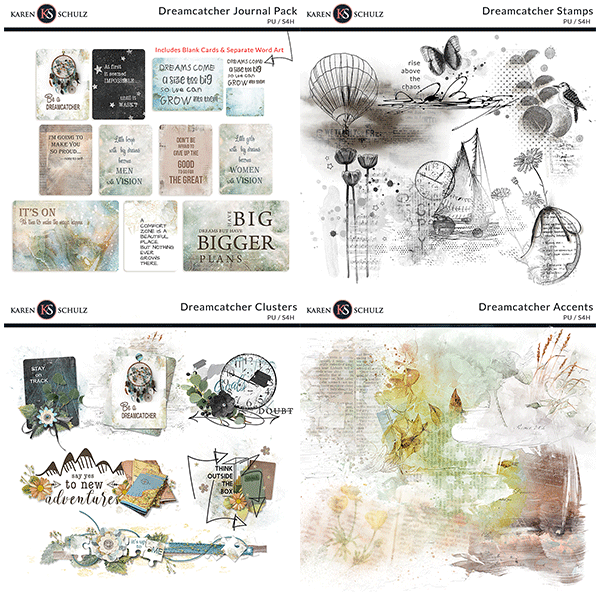 What others have created using Dreamcatcher: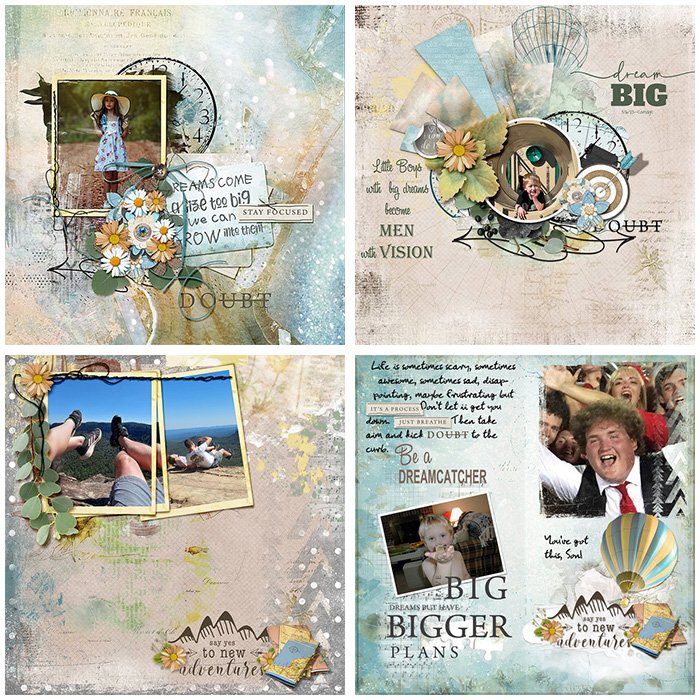 Take the leap; seize the moment; and let Dreamcatcher unlock a world of digital scrapbooking possibilities!
---