My House is a Mess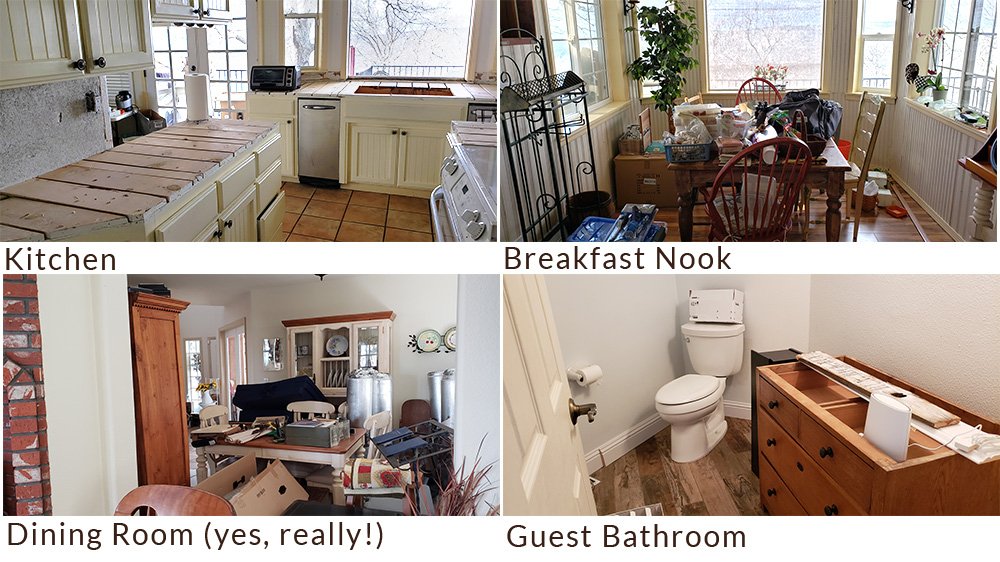 It's true. My house is a mess.  There are 14 rooms in my house and every single room is a mess.
I describe a messy room as one that has things out of order. Things are not in the places where they belong.
It's just a few steps up from "messy" to "disaster" in my vocabulary; and truthfully, some of the rooms actually fit the "disaster" category.
When we moved here 4 years ago, I had big plans for this house.  In my imagination, I saw new floors, new paint on the walls, and in some rooms, new paint on the ceiling. (Sad to say, some of the rooms had ceilings that were painted blue).  I could envision the complete remodel of both the kitchen and all of the bathrooms.  New windows would need to be installed in some of the rooms, and the breakfast nook needed a complete overhaul too. Just to mention a few of my big ideas.
My husband and I love the footprint of this house, but the style was all wrong for us. So once we got settled in here, we started little projects. We've gone as far as we can go with the little projects and now need to tackle the big projects.  Like removing the tile on the kitchen counter-tops, getting the kitchen cabinets refinished, installing new flooring and new lighting fixtures throughout the house, re-engineering the breakfast nook so that the walls are square and the floor is even (one wall is crooked and the floor is uneven), and gutting and remodeling the master bathroom.
When you start jobs like this, it's easier, in the long run, to consider it one big project and have it all done at once. Besides that, contractors don't really want to come up to our area for small jobs. We're too far off the beaten path. In fact, most contractors will charge a surcharge just to come here. So even if it wasn't necessarily our preference to do this all at once, it is the best way.
So we've started, and that's why my house is a mess. We've moved things that belong in one room into another room. When we need to find a certain something, we might have to resort to opening boxes or moving things around to find it. That usually just makes a bigger mess!
The upside of this all is that it's rather exciting and has been fun to pick out new countertops and sinks, granite and flooring. (Who would think I would get excited about a sink? That surprised even me!) The contractor who is refinishing our cabinets invited me to his studio to watch him work so that I could provide immediate feedback on what I liked and didn't like, and that was very fun!
This chaos will be going on for a few months, I know. I am looking for any suggestions or tips on how to navigate all of this with grace. I am sure some of you have gone through remodeling chaos. What advice can you give me? I did figure out how to wash dishes in the shower!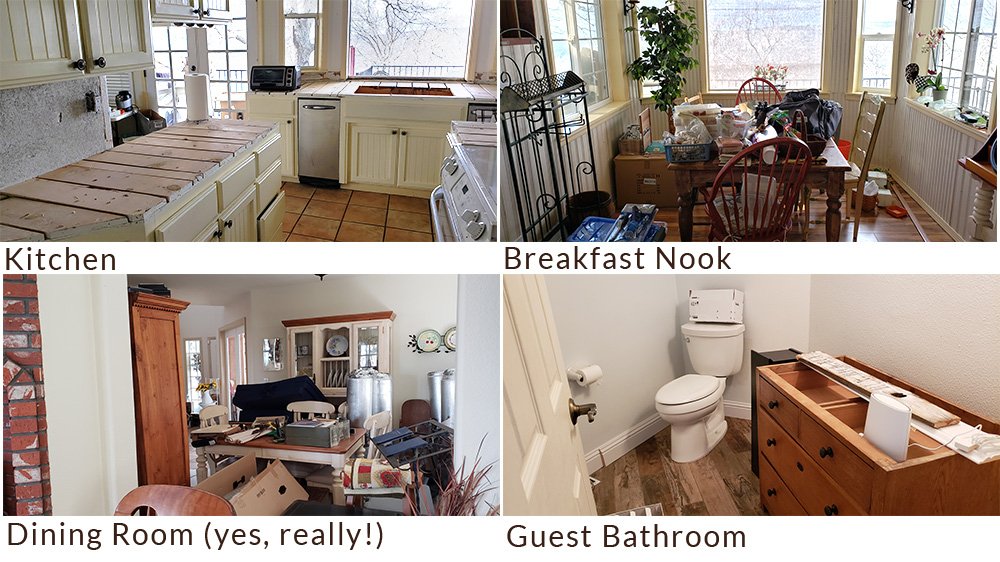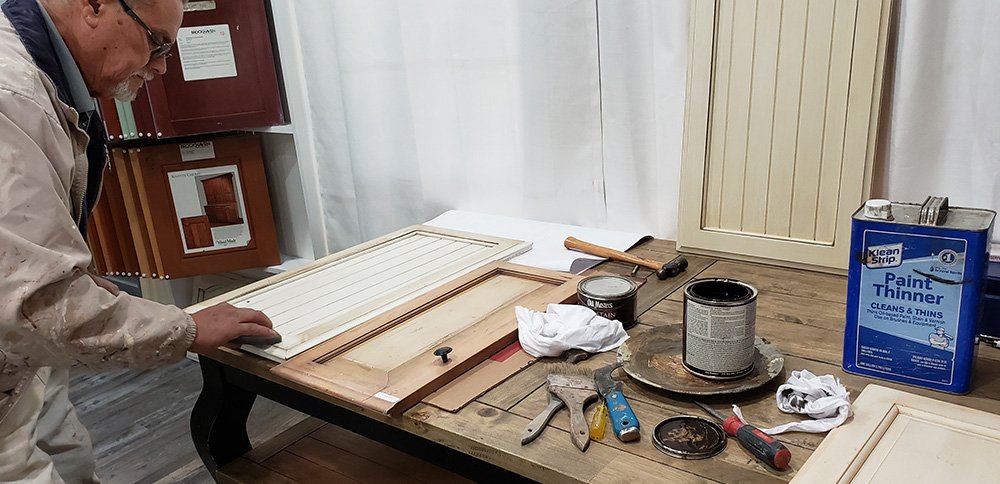 ---