I Can Hear You Now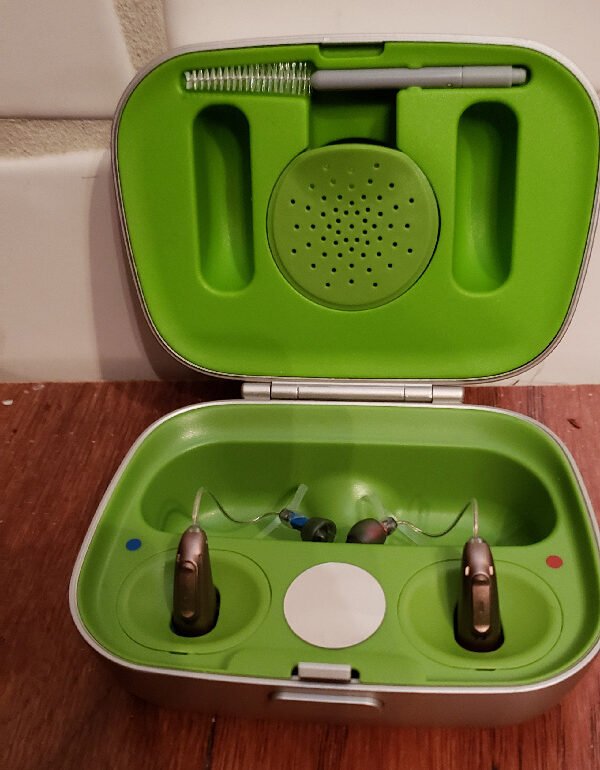 Fran, my mother-in-law, was hard of hearing toward the end of her life.  We had to raise our voices for her to hear us, and it wasn't uncommon for us to have to repeat our statement or question again even though we were speaking loudly.  At the encouragement of my father-in-law, Fran finally relented and "allowed" him to buy her hearing aids. They were tiny and hardly visible at all. We were so excited for her (and us!). Yet she wouldn't wear them with any regularity. Actually, we think she probably wore them only 2 or 3 times in all of the years that she had them.  She said she "didn't need them."  We think she just didn't want to wear them because it made her feel old.
One time I drove with Fran to a baby shower. It was an hour drive, and by the time we got to the shower my stomach muscles actually hurt because they had to work so hard for so long to speak L-O-U-D-L-Y. I was actually in pretty decent physical shape at the time too, so I know those sore muscles weren't just lazy.
When the shower was over, and we started driving home, I dreaded having to start talking loudly again.  As I was answering a question Fran asked, she said: "Stop yelling at me!"  I guess I was being overzealous in my efforts to get her to hear me.  I really wanted to say, "Well, I wouldn't have to yell if you would wear your hearing aids," but what good daughter-in-law would actually say that out loud.
So fast-forward to last year. I developed an ear infection that caused me to lose some of my hearing for about 3 months. I finally went to the audiologist because I was so concerned about it. She said that eventually, the hearing loss caused by the infection would return; but she did note that I had some hearing loss in high-pitched sounds as well as very low tones. She asked if I had any hearing concerns. I told her I have difficulty hearing well when I talk on the phone, sometimes when listening to my young grandchildren, and sometimes when watching television. She took notes and asked me to return in a year.
I did return for another test in October of last year. She said I had experienced more loss in both the high-pitched and low-tone sounds, and said I would "qualify" for a hearing aid. She said that based on my lifestyle and needs, I could wait longer, until I felt more affected by the loss, or I could try one now and see how I liked it.
Since I was able to try the hearing aids for 6 months and receive a full refund at the end of that time if I didn't want them, I decided to give them a try. I thought about my experience with Fran in the car and thought, I might as well deal with this now rather than later. What did I have to lose?
I received the hearing aids in mid-December, and I have to say I like them. I don't always wear them, because, truthfully, I don't NEED them. (HAHAHA!)  Nah, they are helpful for me when I am talking on the phone, and I LOVE that I can stream music or podcasts through them straight into my ears!  They help when I watch television and when talking to the little ones with high voices too. Could I get along without them? Yeah, probably for a few more years, but why?
The thing is…. I haven't told anyone about the hearing aids, except my family and one friend. Why?  Because they make me feel "old." (Oh, Fran, I wish you here now so I could tell you that I understand.)
So here I am telling the world. I figure I might as well get it over with. You're going to find out sometime. And anyway, lots of "young" people need help hearing, right?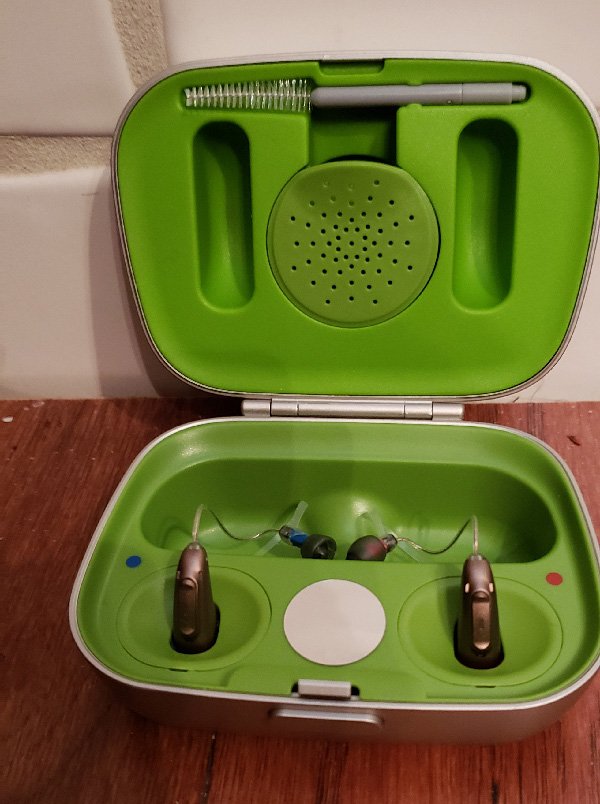 ---