What to do with Plastic Straws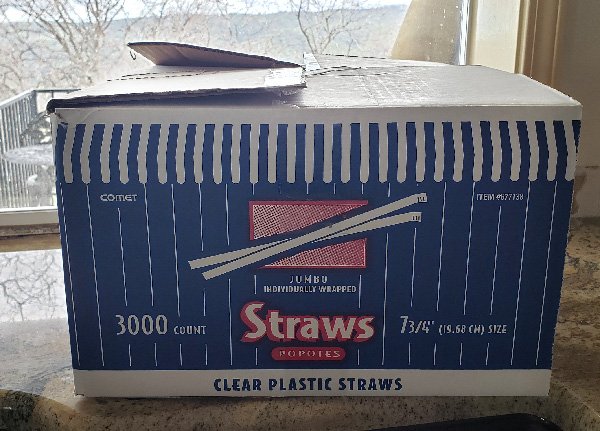 I like to use straws when I drink liquids, but I haven't always been this way. I started using straws when I had orthodontics (braces put on my teeth). I was an adult at the time, in my 30's, and I enjoyed my Diet Dr. Pepper.  One of my orthodontist's rules was "NO Sodas."  When I asked him why, he said that soda weakens the bond of the braces on teeth.  So I asked him if using a straw, which would allow the soda to hit the back of my throat without touching my braces, would be okay. (Typing this now, that sounds rather desperate, doesn't it?)  He said although he wouldn't necessarily advise it, I "might be able to get away with it."  Thus my journey into the world of plastic straws began.
Using straws became a habit, one that continued even when my braces were removed. I was happy drinking from a straw, and honestly didn't give it a second thought until, like the rest of the world, I saw the video of a plastic straw being removed from a turtle's nostril. It was heartbreaking.
According to NationalGeographic.com; "Eight million tons of plastic flow into the ocean every year, and straws comprise just 0.025% of that."
But still.
If we can stop ocean pollution by 0.025% just by not using plastic straws, why not?
Many restaurants in our area have gone to either metal or paper straws, and many cities are actually banning the use of plastic straws. That's good.
I have purchased metal straws and use those now.
But what should we do with the plastic straws we already have? I have a box of straws that I don't know what to do with. A BIG box of straws. Enough straws to last me a little over 8 years (yes YEARS) if I used one straw per day. So what do I do with them? I thought maybe I could just melt them into one big plastic blob, but apparently, that isn't good for the environment. I looked on Pinterest and saw a few ideas, but I really don't want a plastic straw lampshade.
I Googled: "What to do with plastic straws" and the best suggestion I saw was to just bury them in your yard. That way they won't go into the landfill or the ocean or pollute the air. One poster in the thread said they had been digging in the garden at their new house and actually found a mattress and washing machine buried in their yard! It made the idea of burying a box of straws seem like a rather tame idea.
I'm not quite ready to do that yet. I thought I'd pose the question to you all. If you have abandoned the use of plastic straws but have some to get rid of, what are you doing? I'm totally open to suggestions!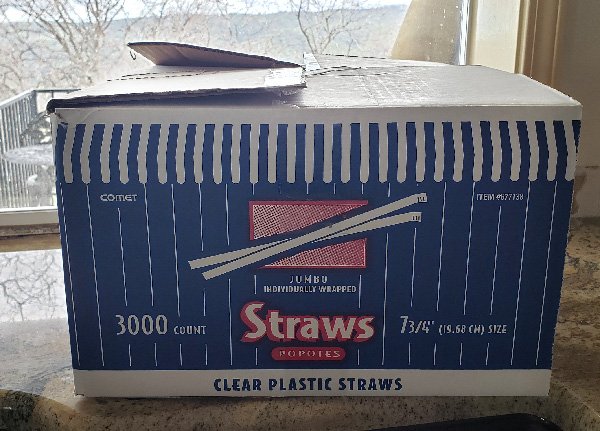 ---