The Curious Case of My Abilities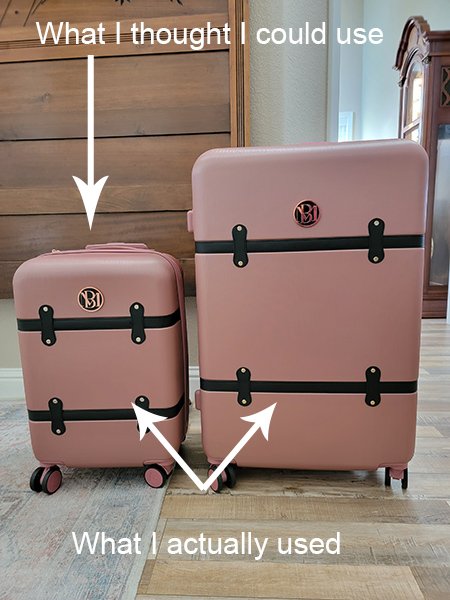 The Curious Case of My Abilities
Unlike most people who rely on their spatial recognition abilities to gauge if a piece of furniture will fit in a particular spot, or if they will be able to fit their car in an empty parking space, I don't have that skill.  I once even tried to move a couch upstairs by myself, thinking I could just go a step at a time and navigate the turn in the staircase without a problem. (I recognize there was a lot of misguided thinking in that situation.)
Yet I can tell if a photo on the wall is even slightly crooked. I have been known to recognize even a 1/8″ difference keeping a photo from hanging straight.
Curious about this I Googled this concept. There wasn't a lot of information to be found, but what I did find suggested that:
I may be a detailed-oriented person.
While I may not have spatial recognition skills, I may possess a heightened sensitivity to visual stimuli.
I may just have a natural gut feeling about what is straight and what is not.
I didn't find that either helpful or necessarily interesting.
My Experience Last Night
What I did find interesting. though, was what happened to me last evening. As we prepared to leave town, my husband, Rick, brought suitcases in for me to choose from. They were of different sizes; small, medium, and large.  I looked at them and said, "Oh, I should be able to fit everything in that small one."  He just looked at me, but I knew he was thinking, "Oh, really? You think so?"
"Okay, I said, I'll just use the medium one."
I proceeded to gather together everything that I needed to pack for the 11 days that we would be gone.
I very confidently laid out my clothing, toiletries, and electronics on the bed, so I could see everything I had and pack efficiently.
Rick wandered back into the room about 15 minutes later to see that small suitcase full and me staring at the things I had yet to fit into the case.
"I guess I"ll need that large suitcase after all," I said.
The end result was that I used a large suitcase and the small one as a carry-on case. Proving the point, once again, that I have absolutely no spatial recognition abilities.
But as I walked out of the room, pulling my suitcases behind me, I straightened the picture that hangs by the door. It had been bumped and was crooked. Not by much, but I noticed it.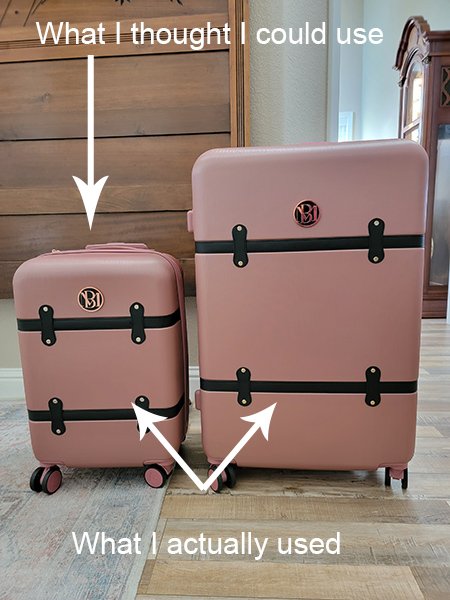 ---