Do You Procrastinate?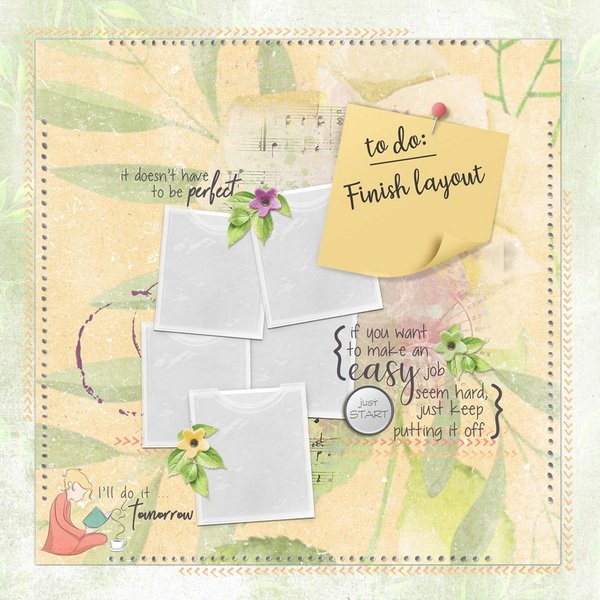 Procrastinate:  to postpone or delay the action of doing something, even when you know there may be negative consequences
I'm not lazy. I can put prioritize daily tasks. Yet sometimes I find myself putting an important task at the bottom of the list, rather than the top, where it should be. Yes, I procrastinate. Why?
Procrastination isn't about being lazy.
It's about putting off doing something because we can't handle the "negative emotions" related to that task. Like feeling paralyzed in decision-making because we are afraid we can't do a job perfectly. Or because we resent having to do "that thing." Maybe we feel anxious about it or frustrated by it. Or maybe it's just an unpleasant job (like having to clean a bathroom!). There can be so many reasons.
Procrastination provides relief from those negative emotions.
…. But that relief is only temporary. We usually feel bad when we procrastinate. So that just compounds the problem.
So what should we do?
Well, besides actually doing the task, create a scrapbook page about it! 🙂  The procrastinated task won't get completed right away, but maybe by telling the story, we will lighten our mood enough to go tackle it! (Maybe not… but it's worth a try!)
Let me help!
Procrastination, my new digital scrapbook kit, was designed to help you tell your procrastination stories. What have you put off doing? How did it make you feel? How did you feel once you tackled and finished the task?
With tons of word art, unique elements, post-it notes, and a fun color palette, you'll have all you need to create dozens of pages.
Find Procrastination at:  Karen Schulz Designs   |   Oscraps   |   GingerScraps   |   MyMemories
There's a sweet Cluster Gift in my shops for you too!  It is a great page starter! And don't forget to check out the Inspiration below!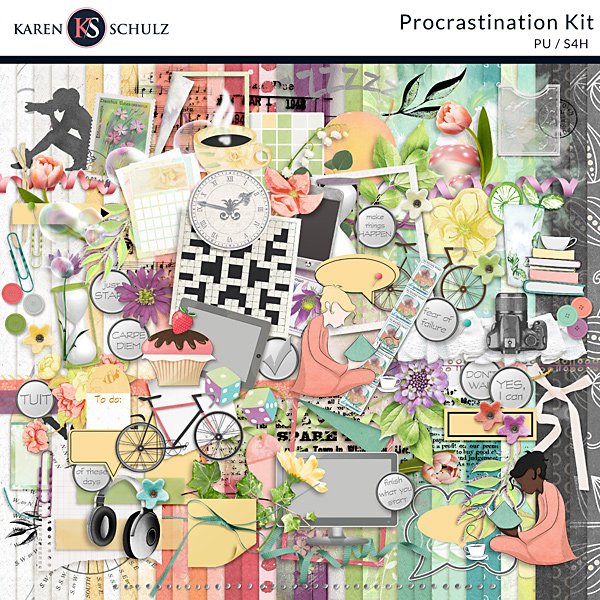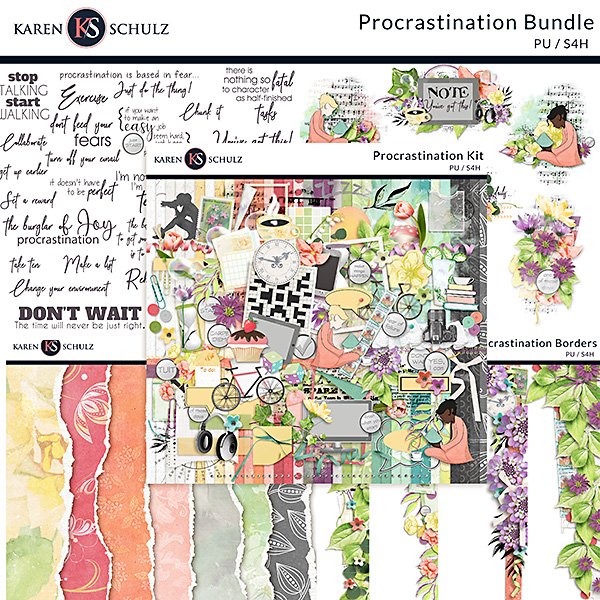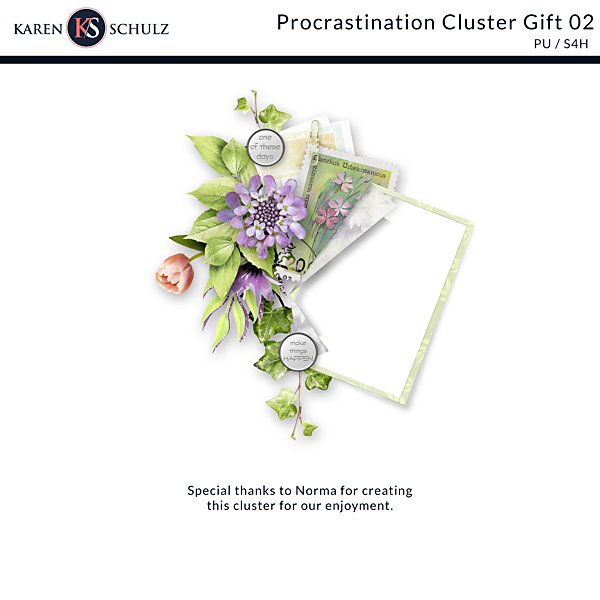 Inspiration from my Creative Team and that of GingerScraps:

Is it hard for you to express your emotions? Give it a try!
I can't wait to see read your stories and see your pages!
---